Photo Credit: Jeff Kravitz/FilmMagic
Go behind-the-scenes with Haute Living and hit the best and brightest parties of Golden Globes week 2016.
THURSDAY 
MISS GOLDEN GLOBES LUNCHEON
Photo Credit: Image Group on Behalf of the HFPA
Corinne Foxx, the daughter of Jamie Foxx, celebrated her turn as Miss Golden Globes with a luncheon presented by Moet & Chandon at The Beverly Hilton. After a three-course lunch and freely flowing champagne, Foxx answered questions about her new duties and shared how supportive her father has been along the way.
FRIDAY
MOET & CHANDON TOAST THE GOLDEN GLOBES
Photo Credit: Michael Kovac/Getty Images for Moet & Chandon
The stars were out in festive spirits to celebrate the inaugural Moët Moment Film Festival winner heading into Golden Globes weekend where Moët & Chandon celebrated its 25th anniversary as the award show's official champagne. Celebrities including Gina Rodriguez (who also served as a festival judge), Olivia Palermo, Greer Grammer, Kendrick Sampson,  Louise Roe, and more walked the red carpet at Blind Dragon in West Hollywood, mingled inside, and viewed the top entries of the first ever Moët Moment Film Festival where a winner was revealed. 
SATURDAY
BAFTA LOS ANGELES TEA PARTY
Photo Credit: Kevork Djansezian/BAFTA LA/Getty Images for BAFTA LA
The British Academy of Film and Television Arts Los Angeles (BAFTA Los Angeles) celebrated the 2016 Awards Season with their annual Tea Party on Saturday. Awards season nominees along with leading executives, celebrities and BAFTA members enjoyed traditionally British tea and scones, and cocktails in the uniquely relaxed surroundings of a British Tea Party. As well as honoring the year's nominees and winners, the Tea Party also raised awareness of BAFTA Los Angeles' wider work including its award-winning Community Outreach and Philanthropic programs that operate year-round, including the Heritage Archive and Inner City Cinema programs. The Tea Party was sponsored by BBC America and the GREAT Campaign. Other event sponsors included American Airlines, Four Season Hotel Los Angeles at Beverly Hill, Heineken, and UTA. Attendees included Cate Blanchett, Brie Larson and Alicia Vikander, among others.
THE ART OF ELYSIUM'S HEAVEN GALA
Photo Credit: Jason Merritt/Getty Images for Art of Elysium
The Art of Elysium
brought out some of Hollywood's elite the night before the Golden Globes to host their ninth annual
Heaven Gala
in Los Angeles. The event was overseen by British fashion designer and activist Dame
Vivienne Westwood
and design partner, creative director and husband
Andreas Kronthaler
as creative visionaries. 
Finola Hughes
and
Russell Young
were honored with the organization's highest honor, the Spirit of Elysium award. Some of the sponsors for the evening included Tweezerman, Moët & Chandon, The LINE Hotel, GlamApp, Perrier and The Coffee Bean & Tea Leaf. 
During the reception, Christina Hendricks and Kelly Osborne, both clad in Vivienne Westwood, stood with the designer and creative visionary enjoying the Wild Daughter performance before dinner.  Arriving as dinner service was about to begin, Johnny Depp and Amber Heard made a grand entrance, making their rounds, saying hello and catching up with guests before taking their seats at the table next to Dame Vivienne Westwood's.  It wasn't only date night for those two, as newlyweds Jamie Chung and Bryan Greenberg along with Nikki Reed and Ian Somerhalder and Bella Thorne and Greg Sulkin were all seen arm in arm.  Kat Graham had a touching moment as she spotted Nikki Reed, and then reunited with Reed's hubby and her Vampire Diaries co-star Ian Somerhalder. Christina Milian was seen having a fan moment as she spotted Johnny Depp and asked for a selfie.  Dame Vivienne Westwood also brought out Young Hollywood fans Zendaya, Bella Thorne and Greg Sulkin.  After dinner was served, "The Hangover" star Justin Bartha had Kelly Osborne, who was seen using a cane for support from a leg injury, join him on stage to help bring in donations from the generous crowd.  Towards the end of the night, a moving video was shown featuring James Franco, who proceeded to  hop on stage once the video finished to talk about his long time involvement with The Art of Elysium. 
The Heaven experience was divided into two parts, with the first being an industrialized modern world art installation by New York-based art director
Andrew Ondrejcak
which included a live performance by the racy London-based punk band,
Wild Daughter
. The second portion of the evening transformed into a post-apocalyptic rainforest with Detroit-based soprano
Shara Worden
providing musical entertainment alongside ballet dancers dressed in Westwood couture.
SUNDAY
HBO
Photo Credit: Jeff Kravitz/FilmMagic
The stars gathered at HBO's annual poolside party at Circa 55 inside The Beverly Hilton post-show to dance, mingle and celebrate. Ricky Gervais held court alongside Harrison Ford, Calista Flockhart, Rob Lowe and  winners Jon Hamm and Oscar Isaac. Additional attendees such as Vince Vaughn, Rachel McAdams, Viola Davis, Maggie Gyllenhaal and Julia Louis Dreyfus were among the 1,200 guests gathered for "A Winter Garden"-themed fete featuring a gold, black and cream floral design with Gothic-style conservatory filled with orchids, roses and tropical plants. Upon hearing of David Bowie's death, the DJ then spun Bowie tunes in tribute throughout the evening.
NBC
Photo Credit: Trae Patton/NBC
Eva Longoria, Taylor Kinney, Michael Fassbender Lady Gaga and Amy Schumer—with new boyfriend Ben Hanisch—were among the guests at NBC's annual post-Globes party. Other guests at the fete, held on The Beverly Hilton's rooftop, included winners Christian Slater and Best Supporting Actress winner Kate Winslet. The Danish Girl and Ex Machina star Alicia Vikander, Eddie Redmayne, Jennifer Lopez and director Tom Hooper were also spotted.
GIFTING SUITES
HBO LUXURY LOUNGE
Photo Credit: Lily Lawrence/Getty Images for Mediaplacement
HBO hosted its 14th annual LUXURY LOUNGE® featuring Marc Jacobs Beauty over the weekend at The Four Seasons Los Angeles at Beverly Hills. Nominated television and film stars that indulged included: How To Get Away With Murder's Viola Davis, Silicon Valley's Josh Brener, Amanda Crew, Alice Wetterlund and Jimmy O. Yang; Mozart in the Jungle's Saffron Burrows, Casual's Michaela Watkins; Fargo's Jeffrey Donovan; Veep's Matt Walsh, Armando Iannucci, Tim Simons, and Chris Godsick; Empire's T'Rhonda Jones; and Room's Cas Anvar. Other celebrities who attended the suite included Anthony Anderson, Miles Brown, Tracee Ellis Ross, Marsai Martin, Marcus Scribner, Yara Shahid, Pablo Schreiber, Adrienne Moore and Nick Sandow, Chris Noth and Jodie Sweetin Wolf. Celebs picked up items fro Marc Jacobs Beauty including a selection of color cosmetics including a new mascara wardrobe; Victorinox Swiss Army watches and travel gear; DSW Designer Shoe Warehouse custom designed Converse sneaker; Solo backpacks, briefcases and tablet cases; Boiron homeopathic remedies; Nautica sweaters, scarves and fragrance, KEEP Collective bracelets and Gendarme cologne.
GBK PRODUCTIONS
Photo Credit: Tiffany Rose/Getty Images for GBK Productions
Pilot Pen & GBK came together to host a pre-Golden Globes Celebrity Gift lounge at the W Hollywood over the weekend. Stars like Anthony Anderson, Cas Anwar and Gilles Marini picked up items from Freedom Quit Smoking, iRestore Laser Hair Growth System, LifeCell (LifeCellCream.com) and TheScienceofEating.com, Pilot Pen, L'amourose, Paula's Choice Skincare, Trtl Pillow, customized Tweezerman tweezers and a plethora of custom-made baubles courtesy of The Artisan Group.
2016 GOLDEN GLOBE PARTIES 1
Gina Rodriguez joins Moet & Chandon to celebrate 25 Years with the Golden Globes
Photo Credit: and the Winner of The Moet Moment Film Festival Competition in Los Angeles, CA on January 8, 2016 in Los Angeles, California. (Photo by Michael Kovac/Getty Images for Moet & Chandon
2016 GOLDEN GLOBE PARTIES 2
Socialite Olivia Palermo joins Moet & Chandon to celebrate 25 Years with the Golden Globes
Photo Credit: and the Winner of The Moet Moment Film Festival Competition in Los Angeles, CA on January 8, 2016 in Los Angeles, California. (Photo by Michael Kovac/Getty Images for Moet & Chandon
2016 GOLDEN GLOBE PARTIES 3
Mark Ruffalo attends the BAFTA Los Angeles Awards Season Tea
Photo Credit: Mike Windle/BAFTA LA/Getty Images for BAFTA LA
2016 GOLDEN GLOBE PARTIES 4
Alicia Vikander wearing Bulgari, attends the BAFTA Los Angeles Awards Season Tea
Photo Credit: Joshua Blanchard/Getty Images
2016 GOLDEN GLOBE PARTIES 5
Priyanka Chopra attends the BAFTA Los Angeles Awards Season Tea
Photo Credit: Mike Windle/BAFTA LA/Getty Images for BAFTA LA
2016 GOLDEN GLOBE PARTIES 6
Brie Larson (L) and Saoirse Ronan attend the BAFTA Los Angeles Awards Season Tea
Photo Credit: Kevork Djansezian/BAFTA LA/Getty Images for BAFTA LA
2016 GOLDEN GLOBE PARTIES 7
Emilia Clarke attends the BAFTA Los Angeles Awards Season Tea
Photo Credit: Mike Windle/BAFTA LA/Getty Images for BAFTA LA
2016 GOLDEN GLOBE PARTIES 8
Christoph Waltz and Judith Holste attend the BAFTA Los Angeles Awards Season Tea
Photo Credit: Mike Windle/BAFTA LA/Getty Images for BAFTA LA
2016 GOLDEN GLOBE PARTIES 9
Joanne Froggatt and James Cannon attend the BAFTA Los Angeles Awards Season Tea
Photo Credit: Mike Windle/BAFTA LA/Getty Images for BAFTA LA
2016 GOLDEN GLOBE PARTIES 10
Leonardo DiCaprio (R) and BAFTA LA Chairman Kieran Breen attend the BAFTA Los Angeles Awards Season Tea
Photo Credit: Frazer Harrison/BAFTA LA/Getty Images for BAFTA LA)
2016 GOLDEN GLOBE PARTIES 11
Amber Heard and Johnny Depp attend The Art of Elysium 2016 HEAVEN Gala presented by Vivienne Westwood &; Andreas Kronthaler at 3LABS on January 9
Photo Credit: Jason Merritt/Getty Images for Art of Elysium
2016 GOLDEN GLOBE PARTIES 12
Artist Andreas Kronthaler (L) and fashion designer Vivienne Westwood attend The Art of Elysium 2016 HEAVEN Gala presented by Vivienne Westwood & Andre…
Photo Credit: Jason Merritt/Getty Images for Art of Elysium
2016 GOLDEN GLOBE PARTIES 13
Minka Kelly attends The Art of Elysium 2016 HEAVEN Gala presented by Vivienne Westwood &Andreas Kronthaler at 3LABS on January 9
Photo Credit: Jason Merritt/Getty Images for Art of Elysium
2016 GOLDEN GLOBE PARTIES 14
Nikki Reed (L) and actor Ian Somerhalder attend The Art of Elysium 2016 HEAVEN Gala presented by Vivienne Westwood &; Andreas Kronthaler at 3LABS on J…
Photo Credit: Jason Merritt/Getty Images for Art of Elysium
2016 GOLDEN GLOBE PARTIES 15
Christina Hendricks, gala creative visionary Vivienne Westwood and tv personality Kelly Osbourne attend The Art of Elysium 2016 HEAVEN Gala presented…
Photo Credit: Michael Kovac/Getty Images for Art of Elysium
2016 GOLDEN GLOBE PARTIES 16
Dave Annable, Odette Annable and Bryan Greenberg attend The Art of Elysium 2016 HEAVEN Gala presented by Vivienne Westwood & Andreas Kronthaler at 3LA…
Photo Credit: Michael Kovac/Getty Images for Art of Elysium
2016 GOLDEN GLOBE PARTIES 17
James Franco attends The Art of Elysium 2016 HEAVEN Gala presented by Vivienne Westwood &; Andreas Kronthaler at 3LABS on January 9
Photo Credit: Todd Williamson/Getty Images for Art of Elysium
2016 GOLDEN GLOBE PARTIES 18
Juliette Lewis attends The Art of Elysium 2016 HEAVEN Gala presented by Vivienne Westwood &; Andreas Kronthaler at 3LABS on January 9
Photo Credit: Jason Merritt/Getty Images for Art of Elysium
2016 GOLDEN GLOBE PARTIES 19
Ali Larter attends The Art of Elysium 2016 HEAVEN Gala presented by Vivienne Westwood & Andreas Kronthaler at 3LABS on January 9
Photo Credit: Michael Kovac/Getty Images for Art of Elysium
2016 GOLDEN GLOBE PARTIES 20
Stephen B Burke, Chief Executive Officer, NBCUniversal and Robert Greenblatt, Chairman, NBC Entertainment; during NBCUniversal's Golden Globes Post-Pa…
Photo Credit: Paul Drinkwater/NBC
2016 GOLDEN GLOBE PARTIES 21
Eva Longoria & Robert Greenblatt, Chairman, NBC Entertainment
Photo Credit: Paul Drinkwater/NBC
2016 GOLDEN GLOBE PARTIES 22
Jennifer Lopez; Robert Greenblatt, Chairman, NBC Entertainment; arrive at the 73rd Annual Golden Globe Awards held at the Beverly Hilton Hotel on Janu…
Photo Credit: Trae Patton/NBC
2016 GOLDEN GLOBE PARTIES 23
David Benioff and actress Emilia Clarke (R) attend HBO's Official Golden Globe Awards After Party
Photo Credit: Jeff Kravitz/FilmMagic
2016 GOLDEN GLOBE PARTIES 24
Jimmy Iovine and model Liberty Ross attend HBO's Official Golden Globe Awards After Party
Photo Credit: Jeff Kravitz/FilmMagic
2016 GOLDEN GLOBE PARTIES 25
Harrison Ford (L) and Calista Flockhart attend HBO's Official Golden Globe Awards After Party
Photo Credit: Jeff Kravitz/FilmMagic
2016 GOLDEN GLOBE PARTIES 26
Queen Latifah (L) and Andy Samberg attend HBO's Official Golden Globe Awards After Party
Photo Credit: Jeff Kravitz/FilmMagic
2016 GOLDEN GLOBE PARTIES 27
Bryan Cranston (L) and Sir Patrick Stewart attend HBO's Official Golden Globe Awards After Party
Photo Credit: Jeff Kravitz/FilmMagic
2016 GOLDEN GLOBE PARTIES 28
Harrison Ford (L) and Ricky Gervais attend HBO's Official Golden Globe Awards After Party
Photo Credit: Jeff Kravitz/FilmMagic
2016 GOLDEN GLOBE PARTIES 29
Maggie Gyllenhaal attends HBO's Official Golden Globe Awards After Party
Photo Credit: Jeff Kravitz/FilmMagic
2016 GOLDEN GLOBE PARTIES 30
Harrison Ford (L) and Rob Lowe attend HBO's Official Golden Globe Awards After Party at The Beverly Hilton Hotel
Photo Credit: Jeff Kravitz/FilmMagic
2016 GOLDEN GLOBE PARTIES 31
Kaley Cuoco (L) and David Spade attend HBO's Official Golden Globe Awards After Party
Photo Credit: Jeff Kravitz/FilmMagic
2016 GOLDEN GLOBE PARTIES 32
Niecy Nash, Regina King and Viola Davis attend HBO's Official Golden Globe Awards After Party
Photo Credit: Jeff Kravitz/FilmMagic
2016 GOLDEN GLOBE PARTIES 33
Liev Schreiber, Jonah Hill and producer Judd Apatow attend HBO's Official Golden Globe Awards After Party
Photo Credit: Jeff Kravitz/FilmMagic
2016 GOLDEN GLOBE PARTIES 34
Rachel McAdams attends HBO's Official Golden Globe Awards After Party at The Beverly Hilton
Photo Credit: Jeff Kravitz/FilmMagic
2016 GOLDEN GLOBE PARTIES 35
David Benioff and actor Jonah Hill (R) attend HBO's Official Golden Globe Awards After Party at The Beverly Hilton Hotel
Photo Credit: Jeff Kravitz/FilmMagic
2016 GOLDEN GLOBE PARTIES 36
Bryan Cranston, Chairman and CEO Richard Plepler and actor John Hamm attend HBO's Official Golden Globe Awards After Party at The Beverly Hilton Hotel…
Photo Credit: Jeff Kravitz/FilmMagic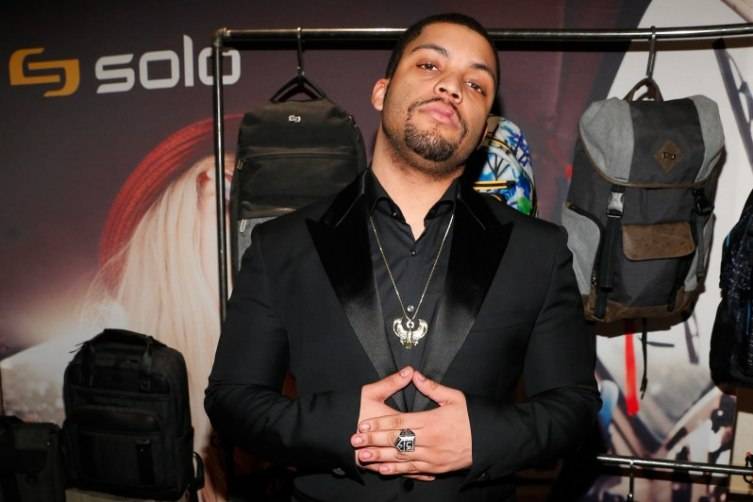 2016 GOLDEN GLOBE PARTIES 37
O'Shea Jackson Jr. attends the HBO Luxury Lounge
Photo Credit: Rich Polk/Getty Images for Mediaplacement
2016 GOLDEN GLOBE PARTIES 38
Aldis Hodge attends the HBO Luxury Lounge
Photo Credit: Rich Polk/Getty Images for Mediaplacement
2016 GOLDEN GLOBE PARTIES 39
Amanda Crew and Josh Brener attend the HBO Luxury Lounge
Photo Credit: Rich Polk/Getty Images for Mediaplacement
2016 GOLDEN GLOBE PARTIES 40
Chris Noth attends the HBO Luxury Lounge
Photo Credit: Rich Polk/Getty Images for Mediaplacement
2016 GOLDEN GLOBE PARTIES 41
Pablo Schreiber attends the HBO Luxury Lounge
Photo Credit: Tommaso Boddi/Getty Images for Mediaplacement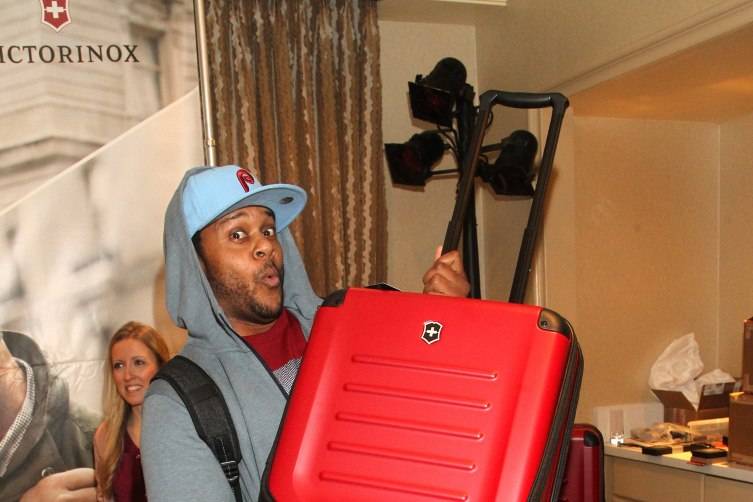 2016 GOLDEN GLOBE PARTIES 42
Pooch Hall attends the HBO Luxury Lounge
Photo Credit: Tommaso Boddi/Getty Images for Mediaplacement
2016 GOLDEN GLOBE PARTIES 43
Viola Davis attends the HBO Luxury Lounge
Photo Credit: Rich Polk/Getty Images for Mediaplacement
2016 GOLDEN GLOBE PARTIES 44
A general view of atmosphere the GBK Golden Globes 2016 Luxury Lounge at The W Hotel Hollywood
Photo Credit: Tiffany Rose/Getty Images for GBK Productions
2016 GOLDEN GLOBE PARTIES 45
Gilles Marini and wife Carole Marini attend the GBK Golden Globes 2016 Luxury Lounge
Photo Credit: Tiffany Rose/Getty Images for GBK Productions
2016 GOLDEN GLOBE PARTIES 46
A general view of atmosphere the GBK Golden Globes 2016 Luxury Lounge
Photo Credit: Tiffany Rose/Getty Images for GBK Productions
2016 GOLDEN GLOBE PARTIES 47
Jenna Willis attends GBK & Pilot Pen Golden Globes 2016 Luxury Lounge
Photo Credit: Maury Phillips/Getty Images for GBK Productions
2016 GOLDEN GLOBE PARTIES 48
Anthony Anderson attends the GBK Golden Globes 2016 Luxury Lounge
Photo Credit: Tiffany Rose/Getty Images for GBK Productions
2016 GOLDEN GLOBE PARTIES 49
Elliot Fuerst attends GBK & Pilot Pen Golden Globes 2016 Luxury Lounge
Photo Credit: Maury Phillips/Getty Images for GBK Productions
2016 GOLDEN GLOBE PARTIES 50
Cas Anvar attends GBK & Pilot Pen Golden Globes 2016 Luxury Lounge
Photo Credit: Maury Phillips/Getty Images for GBK Productions
Subscribe to discover the best kept secrets in your city