WE DON'T HAVE TO SEARCH FAR TO FIND THE HAUTE 100 MOST INTRIGUING AND SUCCESSFUL PEOPLE IN SAN FRANCISCO, BUT IT CAN BE QUITE A TASK TO KEEP UP WITH THEM. AS SUCH, A YEARLY UPDATE SIMPLY ISN'T ENOUGH.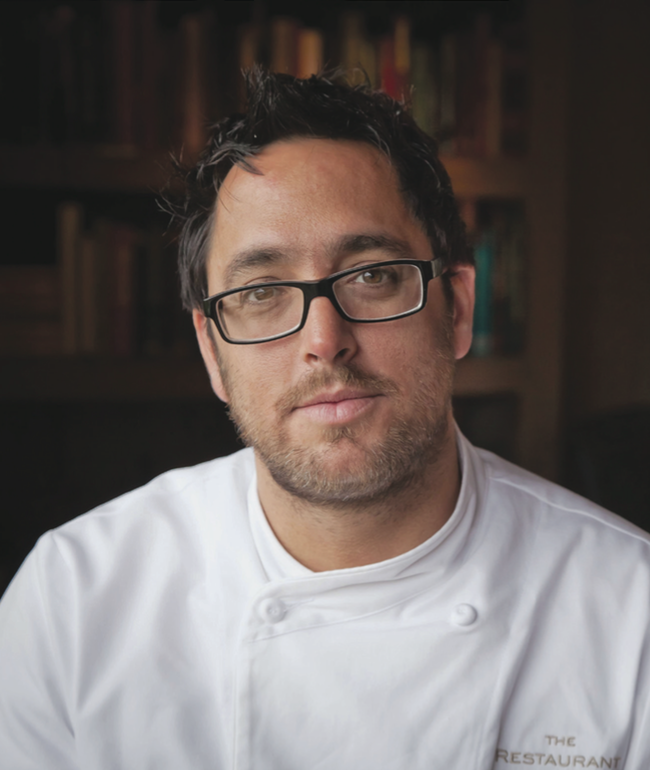 CHRISTOPHER KOSTOW TO OPEN 2ND RESTAURANT IN ST. HELENA
Chef Christopher Kostow and Director Nathaniel Dorn of three- Michelin-star The Restaurant at Meadowood, are opening a second project together in St. Helena in the former Tra Vigne location. "We are inheriting a space whose legacy and history we are acutely aware of.We will do our best to make this town proud," Kostow says. The new, unnamed project is slated to debut sometime this year. While the concept is currently under development, it will be centered on a celebratory and casual dining experience. "St. Helena is our home," Kostow says. "My wife and I are active members of this community and we are raising our daughters here. We operate our gardens here and we will continue our work here, unabated, at The Restaurant at Meadowood. We are looking at this new project first and foremost through the lens of St. Helena and then through that of the Napa Valley as a whole."
MARGRIT MONDAVI TO BE HONORED AT FESTIVAL NAPA VALLEY
The 2016 season of Festival Napa Valley, formerly known as Festival del Sole, will be dedicated to Margrit Mondavi, a festival board member and longtime advocate of the arts, philanthropy and the Napa Valley. The 11th edition of Festival Napa Valley, taking place July 15 – 24, will honor the Napa Valley icon with performances and events reflective of the Mondavi family's Italian heritage and their belief that wine, food and art are to be celebrated together. "Margrit's influence on [Festival Napa Valley] has been profound," says board chairman Darioush Khaledi. "Her unstinting spirit and dedication to the arts has served as one of our guiding forces and inspired us all. On behalf of her fellow board members, we are immeasurably grateful for Margrit's leadership, example and friendship." In 2015, the festival established an arts education fund in Margrit Mondavi's honor. Over $200,000 was awarded at a grant ceremony on Nov. 5 at Lincoln Theater in Yountville.
JOHN A. SOBRATO DONATES $15 MILLION TO USF
Silicon Valley philanthropist and real estate tycoon John A. Sobrato and wife Susan made a $15 million donation to the University of San Francisco—the largest gift from individual donors in the school's history—in December for
a major renovation of War Memorial Gym. According to athletic director Scott Sidwell, the Sobrato's contribution looks to transform the University's athletic hub into a "stunning, modern center that showcases what USF athletes have contributed in competition and in their communities." On Oct. 30, the couple also was awarded with the Silicon Valley Leadership Group's Spirit of Silicon Valley – Lifetime Achievement Award at a luncheon at the Santa Clara Convention Center. "Sue and I are honored to receive this award as a reflection of our family's longstanding commitment to giving back to those in need in Silicon Valley," he said."
MARK ZUCKERBERG DONATES 99 PERCENT OF FACEBOOK SHARES
Facebook founder and CEO Mark Zuckerberg and his wife, Dr. Priscilla Chan, announced on Zuckerberg's Facebook page on Dec. 1 the arrival of their newborn daughter, Max. In an open letter to her, the new parents pledged to donate 99 percent of their Facebook shares–worth about $45 billion on the day of Max's birth–over the course of their lives to their new Chan Zuckerberg Initiative, which aims to "advance human potential and promote equality for all children in the next generation. Our initial areas of focus will be personalized learning, curing disease, connecting people and building strong communities." Also, the tech titan attended a ribbon cutting and dedication ceremony on Nov. 21 at the new Zuckerberg San Francisco General Hospital and Trauma Center, renamed in honor of him and his wife who donated $75 million to the hospital last year.
ED LEE RE-ELECTED AS SAN FRANCISCO MAYOR
As expected, San Francisco Mayor Ed Lee cruised to victory in the Nov. 3 mayoral election, easily beating minor opponents. The following day, he wrote on his official Twitter page, "Looking forward to continue focus to create more affordable housing, improve transportation network, invest in families, educate & more." Lee was sworn in on January 8, 2012 as the 43rd Mayor of the City and County of San Francisco, becoming the first Asian American mayor in San Francisco's history. His second inauguration is scheduled for this month.
Subscribe to discover the best kept secrets in your city