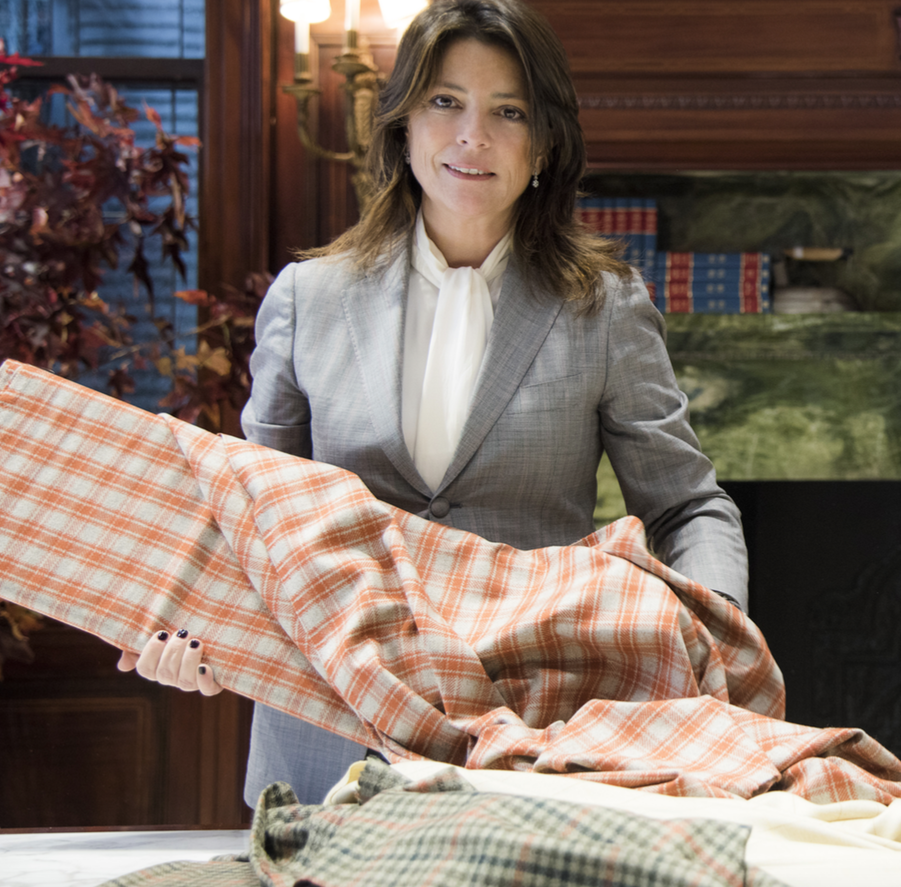 Maria Giovanna Paone's father Ciro began making menswear over 40 years ago in Naples. Next on the docket: a more refined approach with the spring relaunch of Kiton For Women, complete with that all important "It Bag."
My father is a genius to me," says creative director of the Neapolitan sartorial brand, Kiton, whose handmade men's suits can go for up to $10,000. It's clear that family is a priority for Maria Giovanna Paone who grew up in Naples with her sister who is also part of the company (in human resources). "My father had a stroke a few years ago and since then I've take on much of the responsibility," she says emotionally. My father is a strong person with a very young way of seeing life," she continues, he is still very much involved in every aspect of the business. He always thought of me as the one that is more like him," she admits.
The 47 year old Italian company with the very anti- Italian name is beefing up the woman's collection start- ing in spring, adding an "It bag" eyewear, and buttery leather trench and of course the all important jacket which is the cornerstone of the brand. "Our woman is a strong lady; she's powerful and definitely not the wife of our male customer. She has her own identity and she knows exactly what she wants. She understands quality and she wants the best for herself." The brand's quiet luxury becomes self-evident with wearing the garment— the user experiences a progressive love affair as the as the discovery unfolds. That is the beauty of the non-trendy, Kiton. " We have distinguished the women's collection from the men's but with distinct elements from the masculine side like traditional silk tie fabrics fashioned into women's blouses. We create exclusive fabrics— the design really starts with the fabric," adds Paone, hinting at her father's fabric merchant origins. "Our mill— Carla Barbieri Mills, develops the most innovative fabrications," she says. I like to play with color for the women's wear and pair it in unusual ways," says Paone.
Subscribe to discover the best kept secrets in your city