On Wednesday, November 18th, entrepreneurial organization, Endeavor will be honoring Jim McKelvey, Co-Founder of LaunchCode and Square as well as Alexandra Wilkis Wilson, the Harvard MBA and über-entrepreneur who co-founded the original flash-sale site, Gilt. Her latest baby is mobile app GLAMSQUAD, which delivers seasoned professionals who offer mobile hair, make-up and nail services.
Over the years, Wilson has also been an advisor, mentor and angel investor to innovative companies like Birchbox, Rent the Runway, Send the Trend, which was recently sold to QVC and Carbon 38, which she is currently advising. With a list like that, it's not surprising that Wilson was named one of the "Hottest Startup CEOs in America" by Business Insider in 2014.
Before launching Gilt, Wilson oversaw the retail operations of Bulgari's 15 North American stores, worked in sales planning for Louis Vuitton, and in investment banking at Merrill Lynch.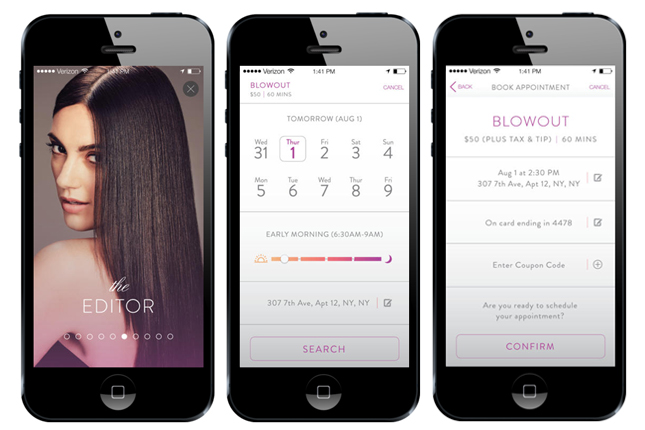 HH: What advice do you have for entrepreneurs just starting out. 
AWW: Keep that passion and your vision for whatever it is that you're building—that's your North Star that you're running towards. Just be aware that it's a long journey and that to get there and it's going to be hard. Fortunately,  part of the success comes from that journey. During that journey—you're going to experience the highest highs and the lowest lows—just know that. Try to have the most Zen-like attitude you can towards expecting the unexpected and trying to be flexible and nimble come what may.
 HH: I'm sure you've had a few good ideas. How do you choose which ones to run with and give your all?
AWW: There are a lot of different factors that come into play.  Number one is having co-founders and a good team. I like people and I get my inspiration and every from other people, so I would never want to be a lonely founder all by myself. I really appreciate having a team of people, whatever you call them co-founders or your early team of employees, that are just as passionate as you are about a concept.
I don't think I could get as excited and literally be 24/7 obsessed with something if I didn't directly relate to it. A lot of entrepreneurs feel differently, not all entrepreneurs start companies that are targeting themselves as a customer, but I personally think I'm a better decision maker when I can relate directly.
Timing is also critical—timing in your own life personal life and macro economic timing too. I've seen ideas for start ups that were great ideas, but maybe they happened too early or too late. Think about the competitive landscape and consumer behavior.  In the case of GLAMSQUAD, the timing has been right for many reasons. Right now, so many companies are now targeting customers specifically on their phones, which is the best way to book services on GLAMSQUAD. We are also finding women are more time-starved than ever—working mothers, et al. We cater to that woman who still wants to look and feel her best but doesn't have much time. We bring a great team to her at the touch of a button.
HH: How do you handle competition?
AWW: I think competition in any business is actually really good because it forces you to be as creative and innovative as possible. If you're in a business and there's literally no competition, it might make you wonder why. Most good ideas in most industries seem to have competitors. It's your point of differentiation that's important. In the case of GLAMSQUAD, there are a few—one is maintaining a consistent quality of our beauty services and taking that very seriously. Another one is that we treat out beauty professionals like artists. Most of them they have never been treated like that within a company environment. Usually, they've been given high expectations for selling products or for hitting certain metrics and KPIs, but for us at GLAMSQUAD, our beauty professionals are there to make the client happy.
HH: Do you have any advice for entrepreneurs looking for investors?
AWW: The interests of the investors and the management team should really be aligned. Everyone wants success for the company, so I think it's important to have those frank discussions when you are fundraising about what success looks like. Ask the investor what they think success looks like and dig deeply within to see if you can achieve what their expectation of success is.
HH: You had a mentor from Endeavor before you started.
AWW: I met Endeavor founder Peter KeLlner when I was in graduate school, and he invited me to their annual gala in New York. That was the first time I saw Endeavor in action and it was really inspiring for me. I was not an entrepreneur at the time; I was working at Louis Vuitton. But I thought it was so exciting, I got goosebumps. A few years later, when I started my entrepreneurial journey, I got involved. Now I'm a mentor with Endeavor, and I think I get as much out of it as the candidates.
Subscribe to discover the best kept secrets in your city