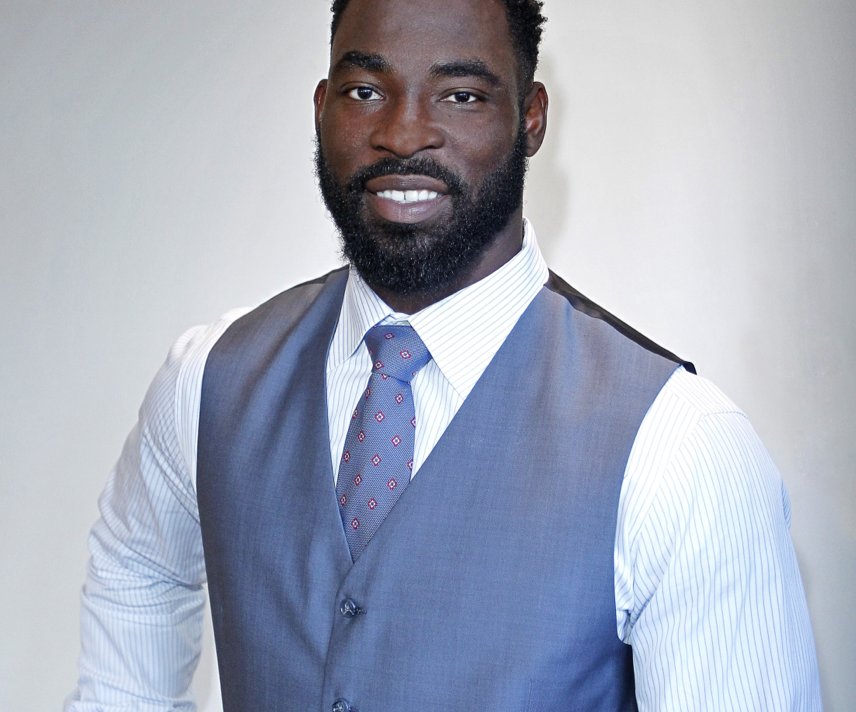 For Oakland Raiders defensive end Justin Tuck, reading books to his two sons Jayce, 5, and Jonah 2, is as much a part of his daily routine as rushing quarterbacks on Sunday afternoons during his 11-year NFL career. Because wife Lauran and he (who met when they were both students at the University of Notre Dame) "always thought that education was an equalizer," they founded Tuck's R.U.S.H. for Literacy, which benefits low-income youth in New Jersey and New York (he was originally drafted by the New York Giants in 2005), his home state of Alabama and California. What began in 2008 as a literacy program—the acronym stands for: Read, Understand, Succeed, Hope—to distribute books to middle school pupils has evolved into essay contests and grant-making. In seven years, Tuck's R.U.S.H. for Literacy has placed more than 86,000 books in 14,835 students' hands, and distributed more than $600,000 in grants. Most recently, in an effort to make a lasting impact in the area of summer reading, the Tucks made the lead contribution of $250,000 to "The Re(a)d Zone"—a 14-month Bay Area early literacy initiative created by the 50 Fund, the legacy fund of the San Francisco Bay Area Super Bowl 50 Host Committee. The two- time Super Bowl champ and Pro Bowler, now out for the season due to injury, rushes us through what was his typical Monday—generally an off-day in the NFL, but an on-day for him when it comes to giving back.
6 A.M. I get up and take a shower. Our little one gets up exactly at 6:05 a.m. We have breakfast between 6:30 a.m. and 7 a.m.
8 A.M. I have the opportunity to take Jayce to school. He has to be at there at 8:15 a.m. After I drop him off, I go to the practice facility in Alameda.
8:30 A.M. On Mondays, I'm trying to get my body back after Sunday's game. I sit in the ice tub and use nutritional and electric systems. I'm trying to flush my body. I do a long cardio and stretch session, followed by weights. After lifting and conditioning, I study film of the team we just played and the next opponent. I'm usually at the practice facility until around 1 p.m.; today I cut it a little short because I have to meet my wife. We kick off our eighth year of R.U.S.H. for Literacy at Alliance Academy in Oakland.
We're not the largest nonprofit. If we can collaborate with other organizations in the education space, we can really increase our effort. For us, it's about the impact [of] our dollars. The 50 Fund is our most recent collaborative initiative. From a philanthropic angle, we know how big this Super Bowl will be. It's been really exciting to use the platform in hopefully making this the most philanthropic Super Bowl ever, while also bolstering our efficiency level.
1:15 P.M. I do interviews. We've been selected for finalists for the Jefferson Award. [Two weeks later, CBS affiliate KPIX announces Tuck's R.U.S.H. for Literacy as the winner of its weekly award for public service.]
2:30 P.M We have our assembly program where we bring in all of our students at Alliance Academy. My wife and I talk about the program and the essay contest. This year's theme is on giving back. We also have two of our scholastic authors come and talk to the kids about what they do. After that, we pass out these big bags filled with books, reading materials and school supplies to all of our kids. My wife has to leave early to go pick our son up from school at 3 p.m.
4:15 P.M. I get back home. I change clothes and prepare to be a father again. My youngest son is 2 years old, and he's pretty active. He wants to go outside and play or read books. Jonah is clinging to me; Jayce is more at that independent stage. Sometimes he'll come in and jump in with me and Jonah; he loves arts and crafts and puts together puzzles.
6 P.M. My wife cooks spaghetti and meatballs and peach cobbler tonight. We try to set aside that time to eat together as a family. We go around the table and talk about the highlights of the day. After eating, it's bath time. Sometimes my wife takes on that responsibility alone, sometimes I take on that responsibility alone, and sometimes we each take one [child each]. After that, we always read books to our kids. Tonight we read the "National Geographic Encyclopedia of Animals" to Jonah. He knows words and pictures. I would dare to say that he knows every animal in that book. We read, "A Big Guy Took My Ball!" by Mo Williams to Jayce.
Subscribe to discover the best kept secrets in your city