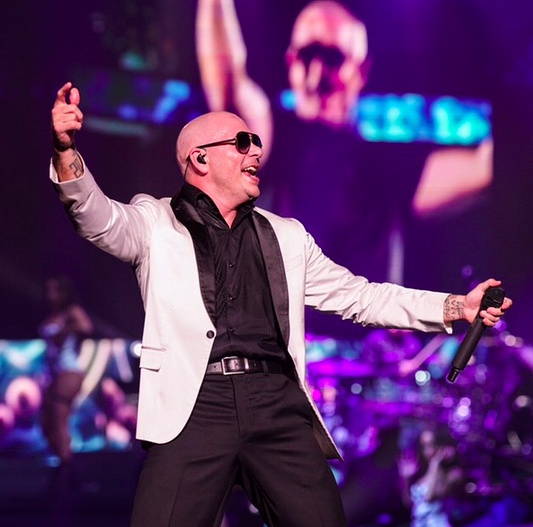 Over the weekend, Pitbull officially broke ground on a new charter school in Henderson, Las Vegas.
Formerly known as Armando Christian Perez, the Miami native attended the groundbreaking ceremony Friday morning (Oct. 2) for the Sports Leadership and Management Academy. The charter school is for students who are looking to obtain a career in sports medicine, business, marketing, health, and communications through electives coursework in the following career academies:
Sports Medicine

Digital Television & Sports Media Production,

Sports Marketing, Entertainment & Management
It's mission statement is "to provide viable innovative educational choices for students ultimately yielding college bound and career-oriented graduates. SLAM NV students will develop the advanced skills through unique, hands-on experience, utilizing community partnerships, innovative ideas, and state-of-the-art technologies essential for students to become successful scholars, professionals, and future leaders. SLAM NV students will thrive as contributing members of our local and global community."
SLAM NV is slated to open in time for the 2016 academic year. Initially, the school will begin t accept students for grades 6 through 9 in its inaugural year. However, it hopes to expand to serve 1,650 students in grades 6 through 12.
"This is a dream come true. We can have endless number one records around the world, but it means nothing. To be able to perform in front of the world means nothing. It just gives us the avenue to be able to do these kind of things. This is priceless," Pitbull said.
Pitbull currently have a Las Vegas residency at The Axis at Planet Hollywood Resort & Casino called the "Time of Our Lives."  The seven-date residency started on Sept. 23 and there is currently one more performance left, slated for Oct. 7th.
This is not the first time Pitbull has lent his celebrity image to the charter school. In 2013, Pitbull was also involved when the first SLAM! school opened in Miami.
Photo via Instagram 
Subscribe to discover the best kept secrets in your city