Photo Credit: Drew Altizer Photography
The spectacular setting at Round Hill, Ted and Pamala Deikel's stunning St. Helena estate that sits high above the Napa Valley floor, could not have been more apropos for Jennifer Raiser to sign copies of her beautiful new book, "In the Spirit of Napa Valley." Haute Living was on the scene for the Sept. 26 afternoon event, which was just as lovely as the stunning views.
The stylish guests came arrived from the city and Sonoma for the occasion, hosted by the Deikels and Nicole J. Needham. The attendees oohed and aahed over the Deikel's home, which took five years to complete and was open for all to tour as well. But the real star was the author and her new book, part of a continuing series by Assouline, which has also published "In the Spirit of the Hamptons," "In the Spirit of Capri," "In the Spirit of St. Tropez," and "In the Spirit of Miami Beach," amongst many other coffee table books. The 160-page "In the Spirit of Napa Valley" includes 150 illustrations and a foreword by the renowned chef Thomas Keller, plus surveys Napa's great culinary establishments from exclusive restaurants to local farmers' markets, legendary wine pioneers and cult labels, notable architectural landmarks from fantasy castles to historic family estates, plus art collections, music festivals, and natural mineral spas. The gorgeous volume concludes with a comprehensive guide to hotels, restaurants, wineries and tasting rooms, sightseeing, entertainment and recreation.
For Raiser, who recently authored "Burning Man: Art on Fire," writing about Napa was a no-brainer.
"Who wouldn't want to write about Napa?" she asks. "It's a magical assignment. You get to write about beautiful places and lovely people and amazing wine and a place that everyone in the world wants to visit."
Not that there weren't some occupational hazards.
"Everytime I tried to interview someone they wanted to offer me more wine," she says, "and then it made it very hard to continue the interview."
She says her research—finding out about secret treasures such as underground caves and magical spaces and learning how vintners think about the land—"was like eating dessert."
During her short reading for the group, Raiser mentioned Scottish poet Robert Louis Stevenson's famous quote that adorns large signs on Napa roads, "and the wine is bottled poetry."
"He was so taken with this place 150 years ago, and everything he wrote could still be accurate today," Raiser enthuses. "It's a testament to this place that it has refused to change and develop in bad ways—that you can still have that magical, outdoors feeling and still love wine and meet with a winemaker. It's amazing."
Throughout the afternoon, guests noshed on bites such as salmon rillette, prosciutto and fig, caprese spiedini, brie and various sweets, sipped white wine and, after Raiser's reading, snapped up all of the copies of "In the Spirit of Napa  Valley." One chic woman was overheard saying, "I'm going to read this one. Usually I just put them on my coffee table."
As Raiser promotes her book, she's already working on her next project: a lifestyle book with Jean-Charles Boisset.
"Who has a better lifestyle than Jean-Charles?" Raiser asks rhetorically.
Coincidentally the flamboyant Frenchman has a prominent place on the cover of "In the Spirit of Napa Valley," which shows a black-tie dinner party, everyone holding a glass of wine while they converse and plenty more wine glasses on the table. That is the spirit of Napa Valley.
"In The Spirit of Napa Valley" Book Signing
Atmosphere
"In The Spirit of Napa Valley" Book Signing
Atmosphere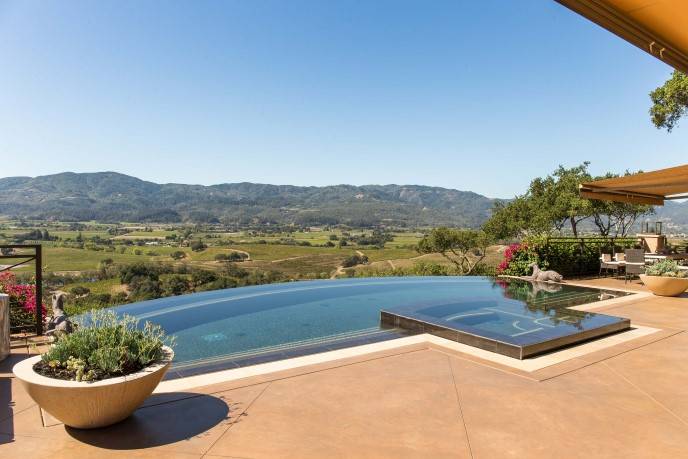 "In The Spirit of Napa Valley" Book Signing
Atmosphere
"In The Spirit of Napa Valley" Book Signing
Ted Deikel, Pamala Deikel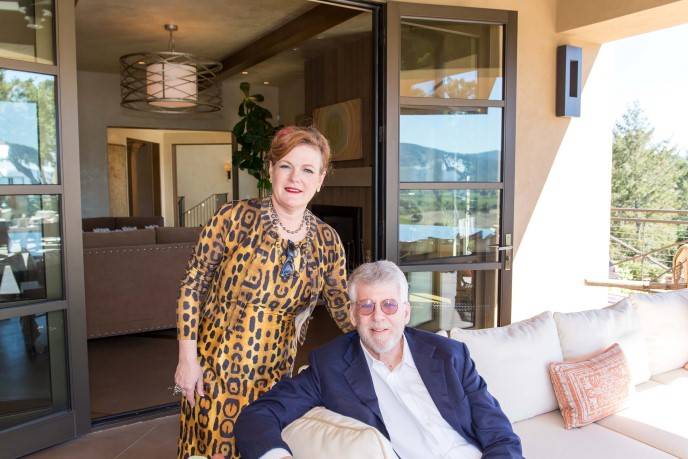 "In The Spirit of Napa Valley" Book Signing
Jennifer Raiser, Donald Bacon
"In The Spirit of Napa Valley" Book Signing
Jennifer Raiser, Carolyn Chandler, Clara Shayevich
"In The Spirit of Napa Valley" Book Signing
Ginger Martin, Jennifer Raiser, Chandra Friese
"In The Spirit of Napa Valley" Book Signing
Lyhn Haller, Lisa Alexander
"In The Spirit of Napa Valley" Book Signing
Laura Reed, Nourredine Azouaou, Karen Tamblyn
"In The Spirit of Napa Valley" Book Signing
Marybeth La Motte, Nicole Needham, Robert Krohn
"In The Spirit of Napa Valley" Book Signing
Bob Friese, David Berelson, Riva Berelson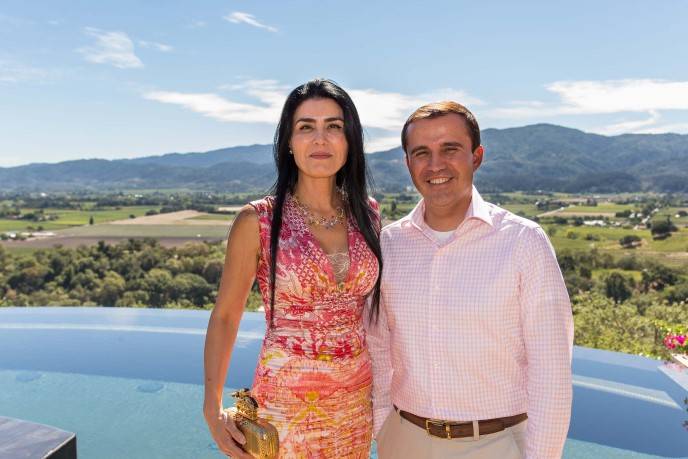 "In The Spirit of Napa Valley" Book Signing
Afsaneh Akhtari, Jorge Jaramillo
"In The Spirit of Napa Valley" Book Signing
Jennifer Raiser, Chandra Friese, Lois Lehrman
"In The Spirit of Napa Valley" Book Signing
Jennifer Raiser, Jorge Maumer
"In The Spirit of Napa Valley" Book Signing
Mike Genoshe, Lisa Grotts, Alan Morrell
"In The Spirit of Napa Valley" Book Signing
Kaylea Bakker, Pamala Deikel, Ginger Martin
"In The Spirit of Napa Valley" Book Signing
Lisa Alexander, Jennifer Raiser
"In The Spirit of Napa Valley" Book Signing
Jason Kumps, John Morel, David Cooperman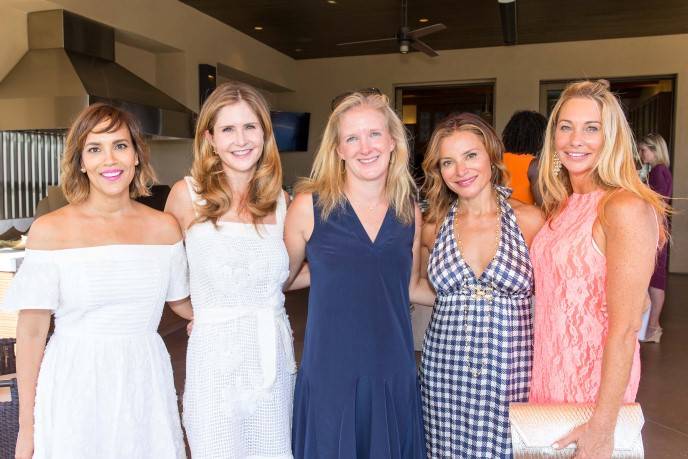 "In The Spirit of Napa Valley" Book Signing
Lora du Bain, Kirsten Bartok Touw, Josephine Bedford, Claudia Ross, Tiffany Cummins
"In The Spirit of Napa Valley" Book Signing
Vicky Morel, Claudia Ross, Sarah Byrne
"In The Spirit of Napa Valley" Book Signing
Ted Deikel, Pamala Deikel, Jennifer Raiser
"In The Spirit of Napa Valley" Book Signing
Jennifer Raiser
"In The Spirit of Napa Valley" Book Signing
Ted Deikel, Pamala Deikel, Jennifer Raiser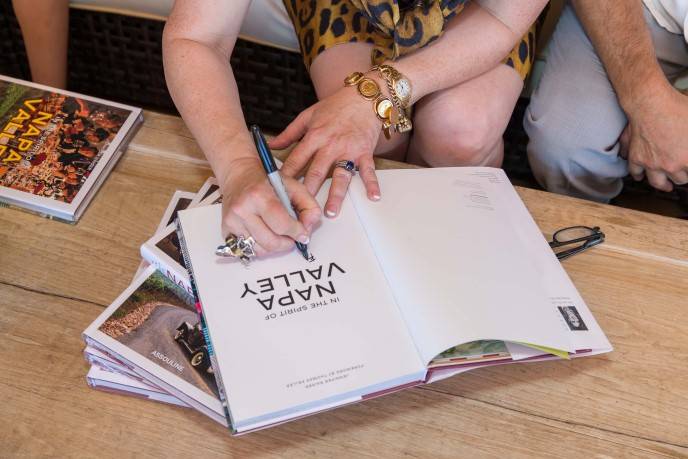 "In The Spirit of Napa Valley" Book Signing
Jennifer Raiser
"In The Spirit of Napa Valley" Book Signing
Jennifer Raiser, Alan Morrell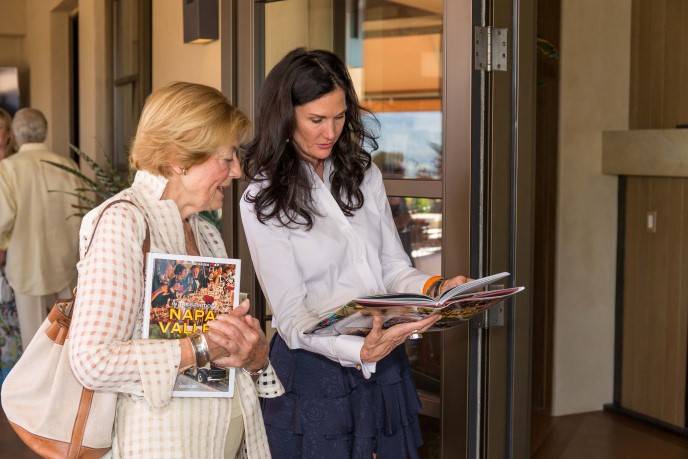 "In The Spirit of Napa Valley" Book Signing
Gretchen DeBaubigny, Lisa Alexander
"In The Spirit of Napa Valley" Book Signing
Atmosphere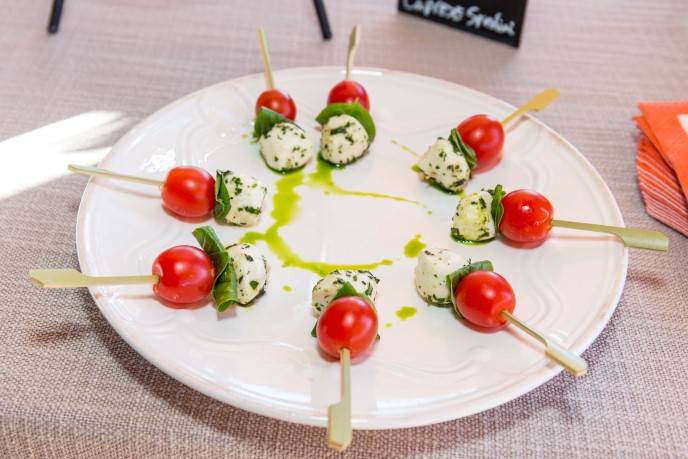 "In The Spirit of Napa Valley" Book Signing
Atmosphere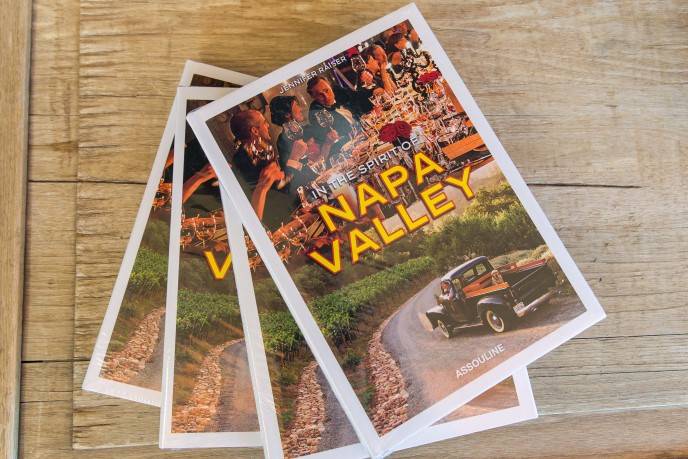 "In The Spirit of Napa Valley" Book Signing
Atmosphere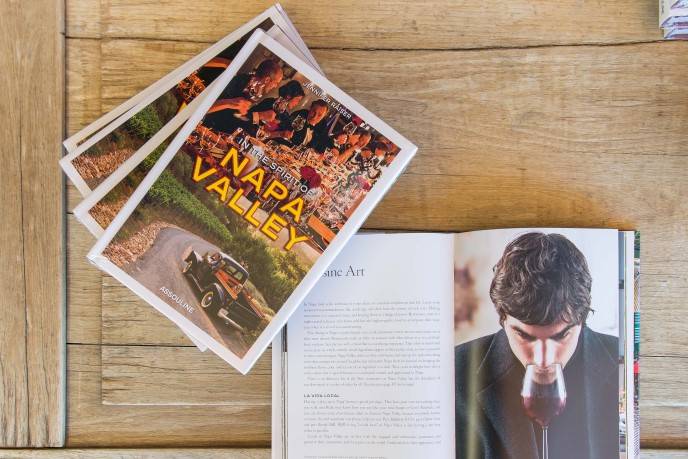 "In The Spirit of Napa Valley" Book Signing
Atmosphere
Photos by Drew Altizer Photography
Subscribe to discover the best kept secrets in your city