Malia Jones has seamlessly blended two careers—modeling and pro-surfing—into one with her super chic, self-titled swimwear line.  Drawn into the fashion industry at a young age, the Hawaiian native set her sights on creating not just a brand, but a lifestyle. Her spring 2015 collection inspiration comes from her cultured island life and combines a strong French influence after Malia's time spent modeling in Paris. Malia Jones swimwear, which retails from $200-$800, uses Italian fabrics and combines a variety of sophisticated silhouettes and elegant styles that caters to the women who embraces the idea of relaxed luxury and adorns herself in timeless, chic trends. Given that Jones looks so effortlessly beautiful on the beach and otherwise, we thought we'd pick her brain for her tips on how to find the perfect swimsuit.
MALIA JONES SHARES 7 TIPS ON HOW TO FIND THE PERFECT SWIMSUIT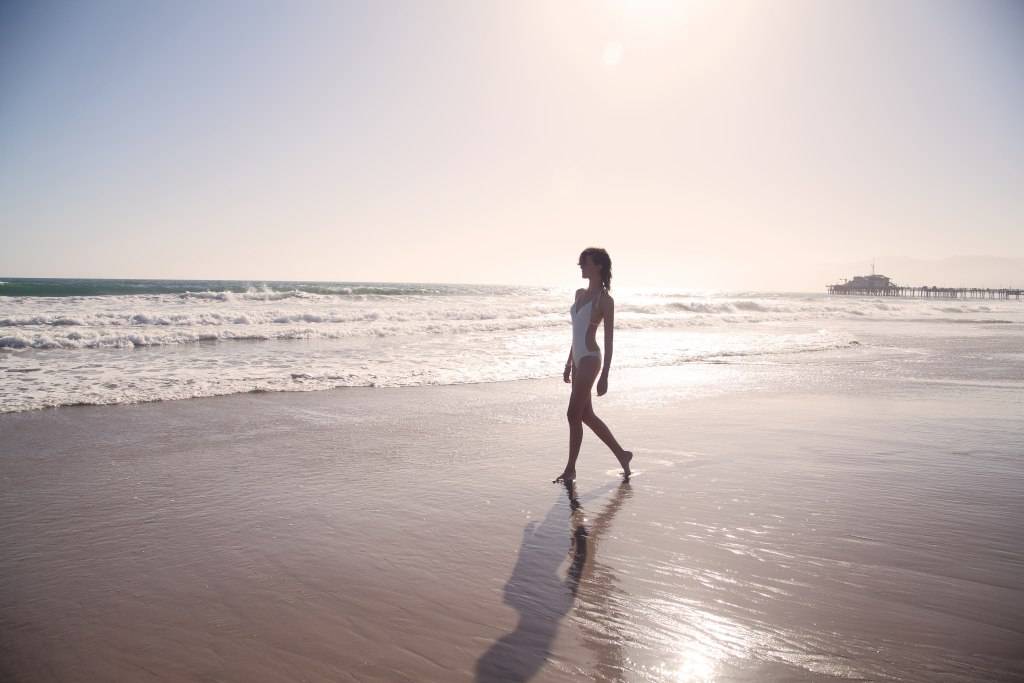 1. Make sure you feel comfortable in the swimsuit. It doesn't matter if the suit is trendy or on the summer must-have list, if you don't feel comfortable in it you'll just look awkward. Being comfortable is what makes you sexy.
2. Choose shapes that enhance your body type and feature your best parts. I'm sure you've heard this one before but its true and you know what's right for you.
3. Look back at your favorite swimsuits from last summer and note the ones you wore the most. Chances are, those are the shapes you'll probably wear the most this summer because you always gravitate to what you know works on you.
4. If you're trying to hide body parts that you don't love just remember that more material and coverage doesn't necessarily do that. More material can bag up once it gets wet and droop in all the wrong places. Go for a fit that is streamlined and fits well.
5. The swimsuit also shouldn't be too tight. Suits that cut into your stomach, sides, and under your arms will make your skin bulge out and make you appear bigger than you are.
6. Don't always listen to what your friends or the sales girl at the store says. They will usually always tell you that the suit looks great on you, but only you know if you will truly feel comfortable wearing that suit out in public.
7. If have the option to get a couple of suits, try to chose a nice basic color that you can have as a summer staple and then get a fun print you might love as well. And just remember, you can never have too many bikinis!