British car manufacturer Rolls-Royce has unveiled a gorgeous piece of machinery.
The new luxury convertible "Dawn" was announced on Monday at the 2015 Rolls-Royce World Dealer Conference in Los Angeles.
Confirming the name, Torsten Mueller-Oetvoes, Chief Executive Officer, said, "Our new Rolls-Royce Dawn promises a striking, seductive encounter like no other Rolls- Royce to date. Dawn is a beautiful new open-top motorcar with a name that suggests the fresh opportunities that every new day holds – an awakening, an opening up of one's senses and a burst of sunshine. It will be the most social of super-luxury motor cars for those beautiful people who wish to bathe in the sunlight of the world's social hotspots."
The luxury convertible is the next phase in the rebirth of Rolls-Royce. The unveiling of the new luxury vehicle further supports the continuing investment of the BMW Group into the world's peak super-luxury brand.
As stated in the press release, "Dawn perfectly expresses the character of the new Rolls-Royce. In its tentative, inchoate, anticipatory state, dawn is the world coming to light from the ethereal dark of the night."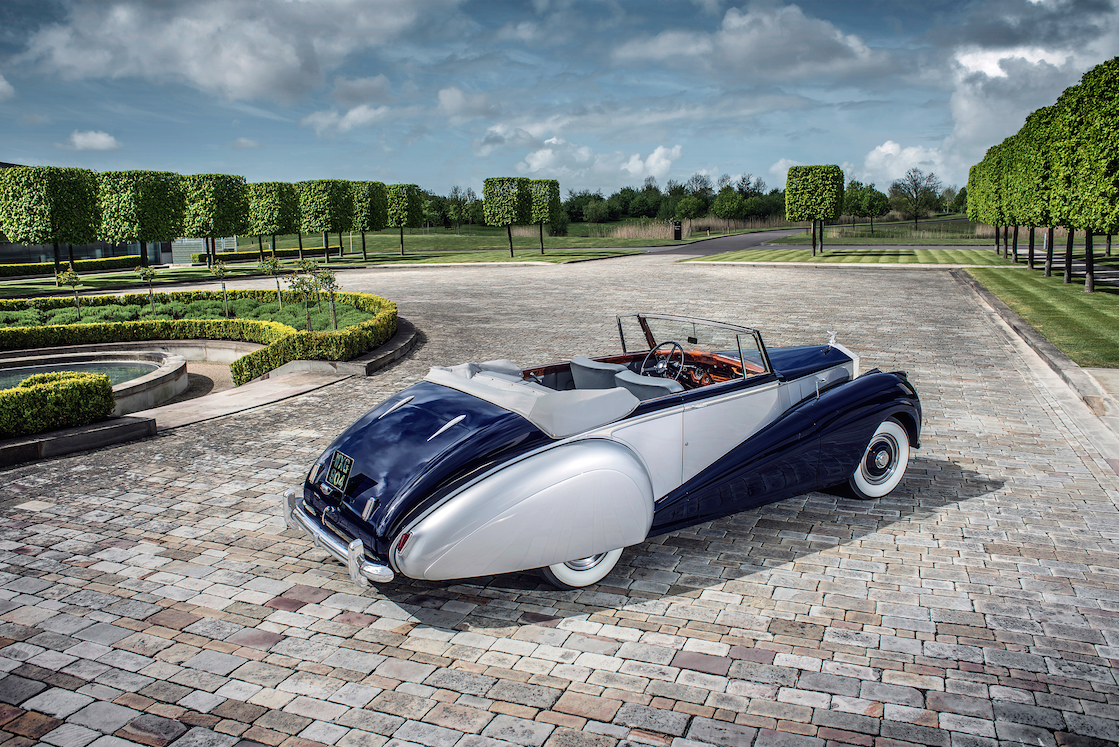 The name "Dawn" was once used in 1949, but was only applied to 28 special convertible automobiles between 1950 and 1954. However, the 1952 Rolls-Royce Silver Dawn, considered one of the rarest cars in the world, is the muse for the forthcoming Dawn.
It is expected to have a similar mechanical makeup of the British car manufacturers latest car the Wraith such as 624bhp and the twin-turbocharged 6.6-litre V12 engine.
The new open-top luxury car is expected to go on sale in the first quarter of 2016 and is slated to have a cost starting at $394,810.
(Photos via Rolls-Royce)