Did you wake up this morning with a soul-crushing headache? Are you unbelievably thirsty? Is the screeching sound of the subway making your skin crawl? Congratulations, you have a hangover. Though we can't make the room stop spinning, we can help you look your best while you binge-watch Vanderpump Rules in sweat pants. The secret: a little hair of the dog. But it's not for you, it's for your hair.
Turns out the same hangover remedy praised by frat boys and party girls is actually a godsend for your limp locks. Keep reading to find out what alcohol-infused hair products are right for you (and your 'do).
Cynthia Sylvia Stout Shampoo by LUSH ($29.95)
Spend the evening dancing 'til dawn on a New York City rooftop? Between sweat, cigarette smoke, and humidity, chances are your hair is in need of some serious TLC. For dry or fluffy hair that needs to be tamed pronto, check out Cynthia Slyvia Stout by Lush. Fortified with beer, cognac, and lemons, this shampoo is guaranteed to leave your strands shiny, moisturized, and frizz-free. Now that's something to cheers about!
Whiskey Scented Conditioning Styling Cream by Man Cave ($16)

The only thing douchier than spending hours styling your 'do, is spending hours trying to look like you didn't style your 'do. Kind of defeats the purpose, right? For those fellas in search of hair that looks impeccable, yet natural—civilized bed head, as we like to say—pick up a tub of The ManCave Conditioning Style Cream. It's hydrating without feeling greasy, and it smells like whiskey. Need we say more?
Champagne & Caviar Curl Elixir by Curls ($9)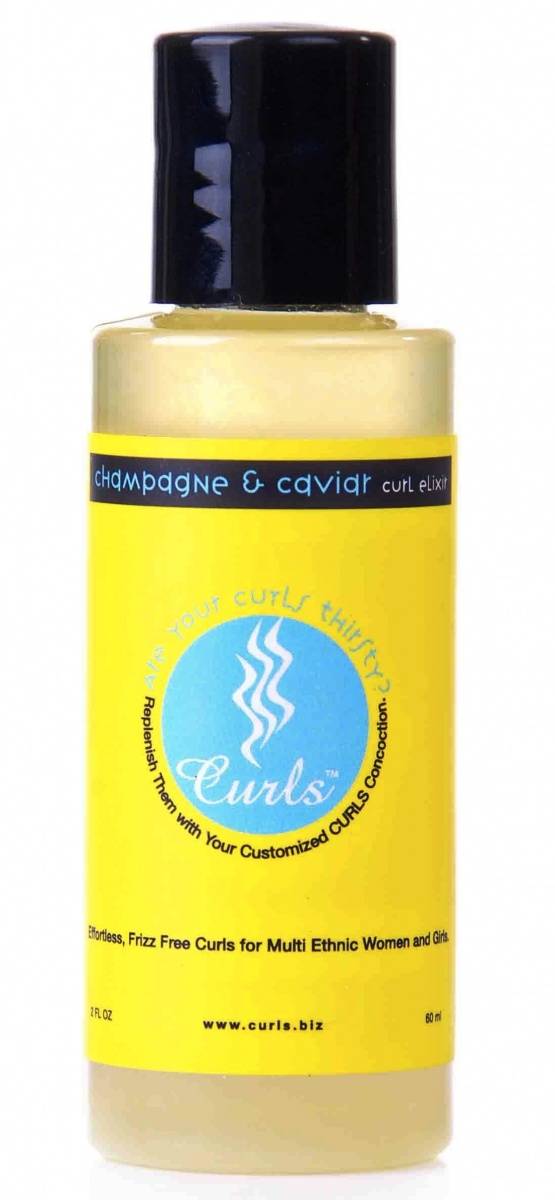 Whether you jumped on the Brazilian Blowout bandwagon or decided to spend last Saturday night attempting DIY ombre highlights, it's time to be kind to your chemically-altered hair. Our kiss and makeup strategy—Champagne & Caviar Curl Elixir. Made from Champagne grapes and caviar extracts, this growth enhancing, hair strengthening treatment is the solution for increasing hair growth and creating unbelievable sheen.
D.R. Harris Bay Rum Hair Lotion ($27)

Rum drinkers are a special type of people. They're fun, easy going, and would rather be toasting at a beach-side bonfire than a trendy nightclub. So it should come as no surprise that D.R. Harris Bay Rum Hair Lotion (without oil) is the perfect option for individuals who want to tame their follicles, but don't want to weigh them down at all. The completely clear, citrusy formula isn't overpowering, but is just potent enough to make your coiffure smell good when it billows in the breeze.