A BEVY OF ECO-FRIENDLY LIFESTYLE OPTIONS AWAIT IN THE BAY AREA
CADE
360 Howell Mountain Road S.
Angwin, CA 94508
(707) 965-2746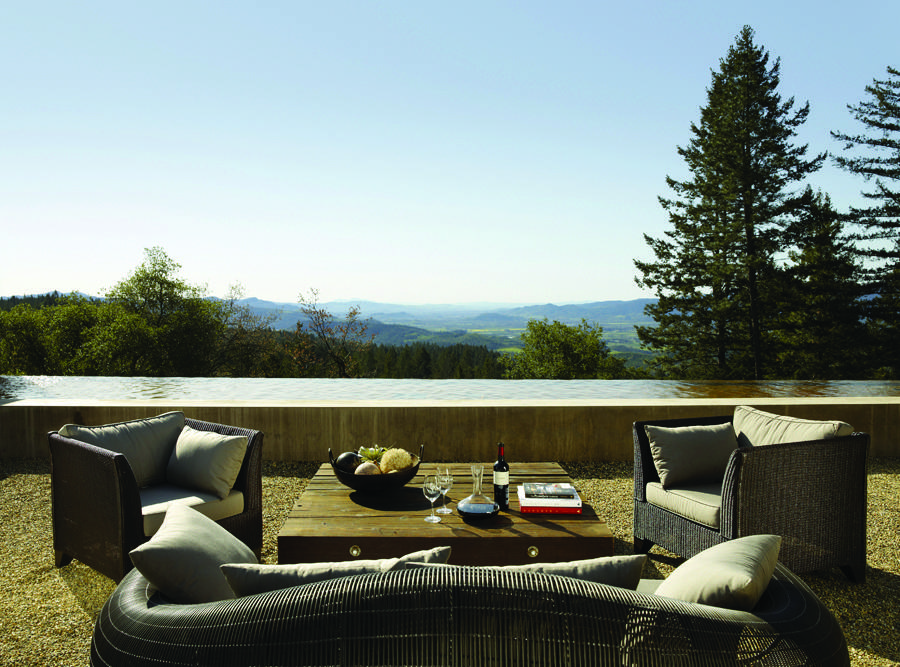 CADE Estate Winery, perched high upon Napa's elusive Howell Mountain among a dramatic hillside of Manzanita trees, is billed as Napa Valley's first LEED (Leadership in Energy and Environmental Design) Gold certified estate winery. It's not just environmentally cool that CADE uses recycled steel and other materials around the winery but the interesting stories behind some of the pieces. For instance, the top of a cave table was once a WWII submarine, while a rich mahogany lounge table was constructed from trees devastated by the 2004 Indonesian tsunami and on the terrace, a coffee table was hewn from the trusses of a demolished mid-1800s wooden bridge over Northern Montana's Sacajawea River. In addition, the soil of this 21-acre estate vineyard, home to cabernet sauvignon, malbec and petit verdot, has been certified by the Californina Certified Organic Farmers since 2011. Owned by partners Gordon Getty, Lt. Gov. Gavin Newsom and John Conover, CADE is part of the PlumpJack Group.
SFJAZZ
201 Franklin Street, San Francisco
(866) 920-5299
Not many cultural facilities can boast being LEED Gold certified, but the two-year-old SFJAZZ Center, a hub of art, music, culture and community in San Francisco's Civic Center performing arts district, can. A commitment to less energy usage including lighting, water and material usage, and that it incorporates  a variety of other sustainable strategies helped the Hayes Valley structure earn its lofty status.  We would expect no less from the concert hall that is the first of its kind in the United States. It's the perfect stage for the environmentally-conscious entertainer.
ABOVE CATEGORY CYCLING
42 Caledonia Street, Sausalito
(415) 339-9250

It's no wonder this high-end bicycle retailer was a favorite of the late Robin Williams, a cycling aficionado and collector. This 2,000-square-foot space is considered one of the best bike shops in the country. Most of the high-performance road bikes, which range from $5,000 to $25,000, are custom made, and only five brands—Pegoretti [Williams' brand of choice], Baum, Pinarello, Mosaic and Argonaut—are sold. In fact, Above Category Cycling is the only place in the country where you can buy an Australian-made Baum. No one else in northern California sells Mosaic, a Colorado company known for its bespoke bicycles, either. Above Category Cycling owner Chad Nordwall and his staff are known just as much for their knowledge as they are for being helpful and accommodating.
MURRAY CIRCLE
602 Murray Circle, Sausalito
(415) 339-4750
The natural setting of Fort Baker, part of the Golden Gate National Recreation Area, is the ideal backdrop for Murray Circle, Cavallo Point's signature restaurant.  The Marin lifestyle of conscious eating is on full display at this haute eatery, helmed by Executive Chef Justin Everett. Local and seasonal ingredients are the focus at this casual yet elegant restaurant, where the fish served never touches an airplane and wild game is sourced ethically. The menu here very clearly states the origin of its dishes, from the delicious McFarland Springs trout to the Prather Ranch grass-fed beef burger. Vegetarians and pescetarians also have an abundance of choices, including the popular fresh ocean stew whose deep red broth was inspired by the very same Golden Gate Bridge you'll gaze upon while you dine.
PROJECT JUICE
1355 Market Street, San Francisco
(415) 857-3869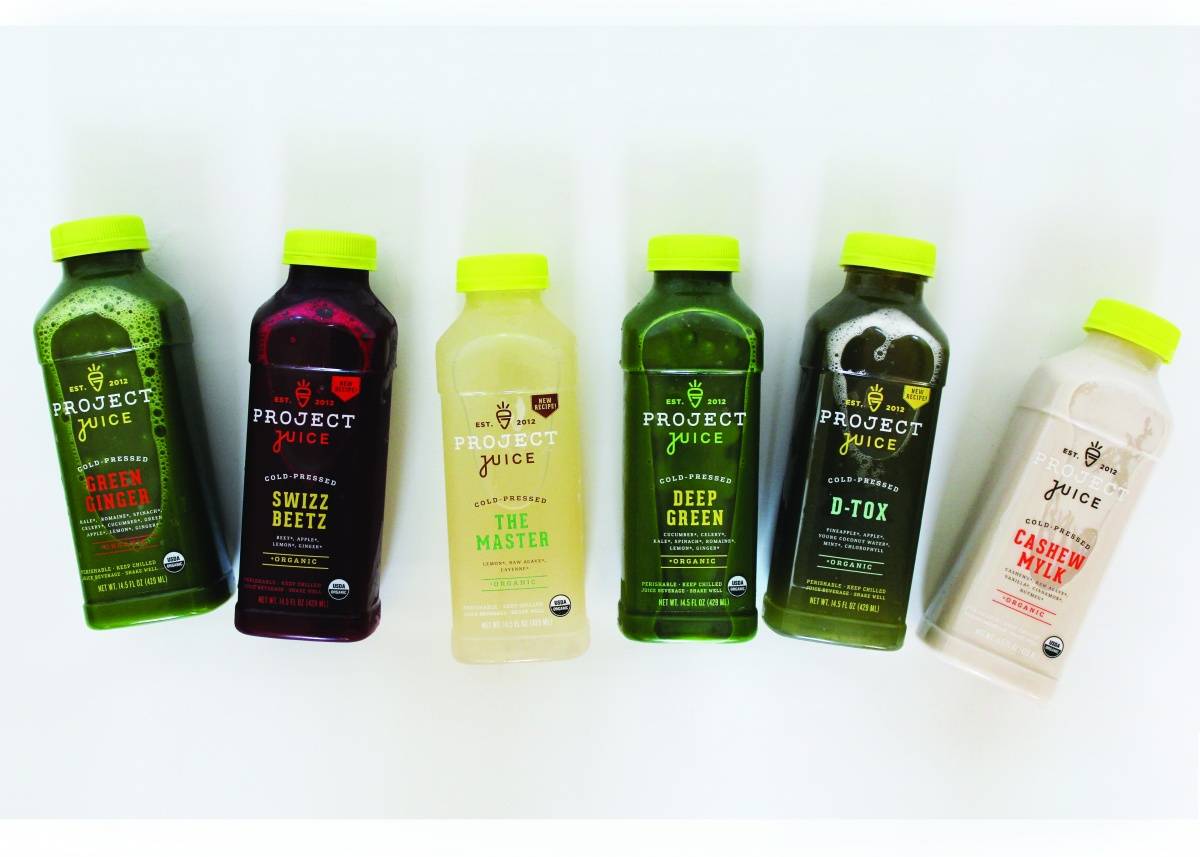 The fifth and newest location of cold-pressed juicer Project Juice joins Valencia Street as one of only two locations to offer superfood smoothies. This certified organic company— founded two years ago by the husband and wife team of Greg and Rachel Malsin, along with Devon Briger—sources most of its ingredients from farms within 150 miles of San Francisco, makes its own almond "mylk," cold brews its own coffee and offers plant-based prepared meals. Popular beverages include Black Magic, made with coconut charcoal and perfect whether you're doing a cleanse or recovering from being over-served the night before; Liver Flush, a two-ounce shot made with milk thistle and burdock root designed to help cleanse the liver; and Flu Shot, made with Echinacea and reishi mushrooms, which is the perfect antidote to any ailment.
POST RANCH INN
47900 CA-1, Big Sur
(831) 667-2200
Escape to the luxurious Post Ranch Inn for the ultimate green getaway. Become one with nature at this coastal retreat that floats atop the cliffs of Big Sur, which is designed using the natural materials of glass, wood and stone and, when possible, utilizes passive solar heat. We think it's haute that there are 90 protected acres of open space on this 100-acre site.  Sheets and towels are made from 100 percent certified organic cotton with no artificial dyes, while guest soaps are flower-based. Rest assured that only organic products are used at the spa and no chemical pesticides or herbicides are used on this property that boasts the first approved commercial greywater system in Monterey County. We'll understand if you never want to leave.
Subscribe to discover the best kept secrets in your city