When it comes to restaurants that can be found in multiple cities, there is always a debate for where it is best. Each city has loyal fans that claim their location to reign supreme. We are here to settle these debates, starting with Zuma. Having researched and tried locations in New York, London, Miami and Dubai we have come to some conclusions.
Zuma Dubai:


Everything is bigger and more luxurious in Dubai, including Zuma. It is by far the grandest restaurant venue. Of the four cities it is also attracts the biggest scene. From royalty to the richest you will find them all living the life at Zuma Dubai. It transforms the restaurant to include a lounge-like ambiance. Founder Rainer Becker oversees Zuma Dubai and is noted for winning the location many awards with his talent and skill. Although Dubai gives you a world-class and lavish experience, it does not win our award for best Zuma.
Gate Village 06, DIFC, Dubai, United Arab Emirates
Zuma Miami:


This Zuma is all about the location. It is perfectly placed on the waterfront in Downtown Miami with gorgeous views of Biscayne Bay. This makes it the ideal venue to go for fine dining in Miami, and has little competition in respect to other upscale Japanese restaurants in the city. Zuma is an unparalleled experience in Miami, however it is not the fairest of them all.
270 Biscayne Boulevard Way, Miami, Florida 
Zuma London:


There is something special about the Zuma in London. It is where Zuma was born and housed its first location. It may not be as grand as the others, and doesn't have a beautiful view but it has something more. Perhaps it is the thought and detail that must go into creating your first restaurant. It was founded by Chef Rainer Becker who developed the concept while he was working in Tokyo, and decided London was where the legacy was going to be started. Today it remains as authentic as the day it was born. It is the most sophisticated location and where the first ever Zuma chef began serving their incredible Japanese fare. For these reasons and many more, Zuma London is our runner-up.
5 Raphael street, Knightsbridge, London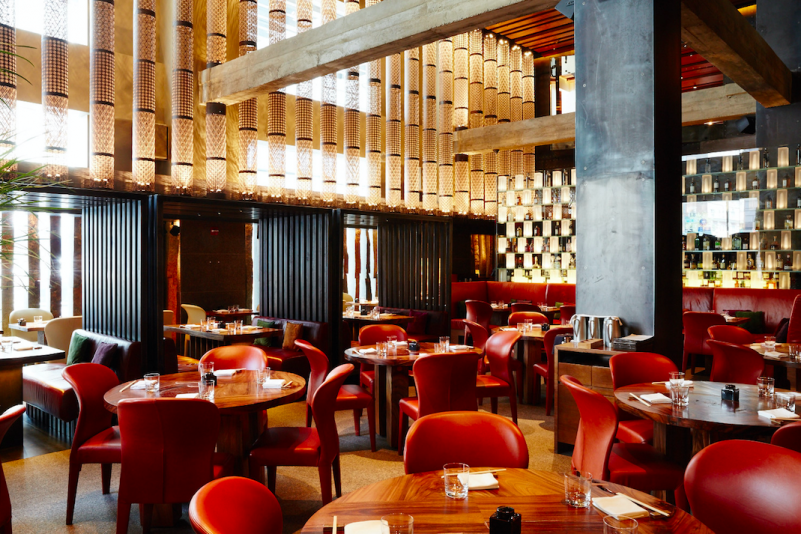 As the newcomer on the list this location had a lot to live up to. What makes this Zuma so special is the way it seems to integrate elements from all of it's successors. It has the grandness found in Dubai, the fun ambiance found in Miami, and the attention to detail that makes London so exceptional. While you can expect the core traditions and high standards found in every Zuma, there are a few aspects that make this outpost unique. First being the two-story set up with a top floor reserved for private rooms. The second story of New York City's Zuma is equipped with six sleek spaces that you can reserve for private and intimate dinners. However if intimacy isn't your thing, you can also book the entire top floor for up to 200 guests. Another signature difference in this venue is the calliber of the crowd. You can expect to dine amongst some of New York's most successful people at this Zuma. Above all however is always the eats. You can't miss out on the Japanese take on a New York cheesecake only found at this location. Finish it off with their seriously refreshing yuzu sake apertif and you've officially done Zuma New York. This locations ability to bring features from Zuma restaurants around the world under one roof, makes it our special winner!
Here are a few things we love at all Zuma locations:
gyu no tataki to truffle
gyuhire sumibiyaki karami sauce zuke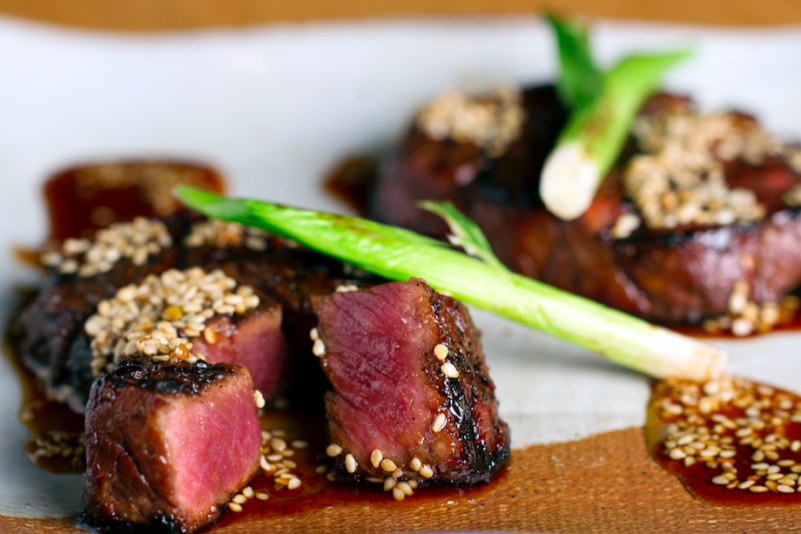 gindara no saikyo miso yaki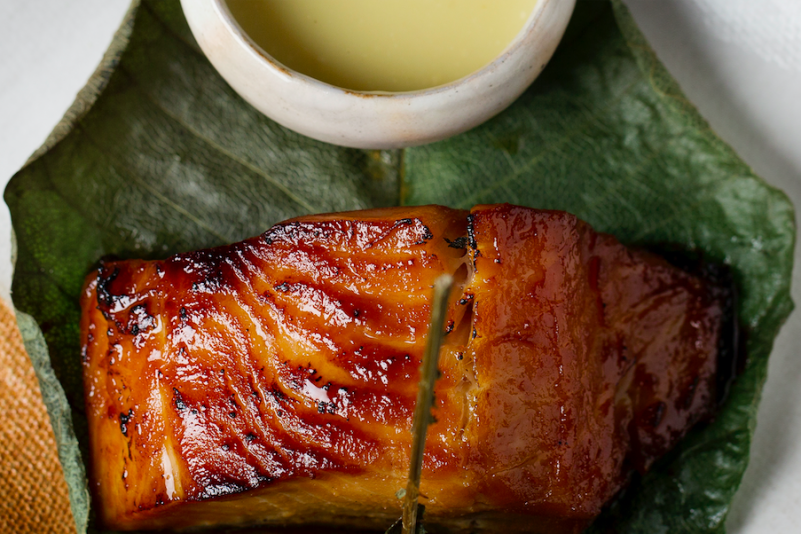 zuma special chocolate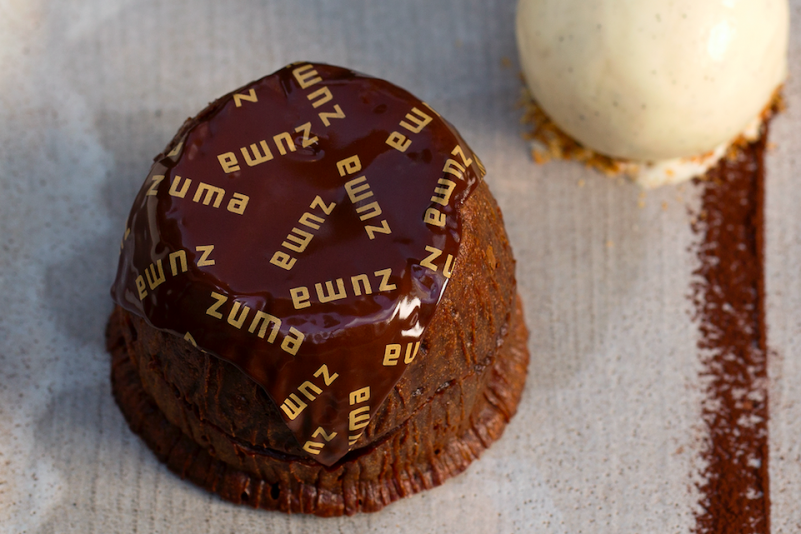 Subscribe to discover the best kept secrets in your city