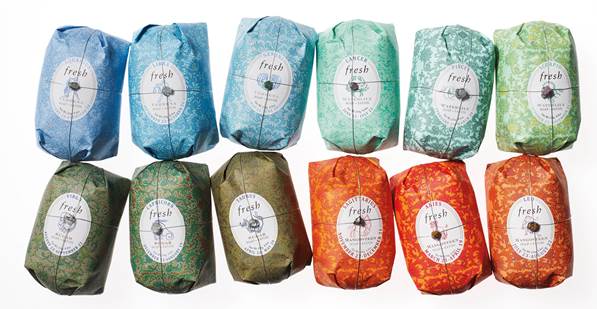 Ever stepped in the shower all groggy-eyed, unwrapped a new bar of bath soap, and thought to yourself, Gosh, I wish I could read my horoscope right about now. No? Yeah, me neither. But alas, dear readers, you can thanks to Fresh's limited-edition zodiac oval soap collection.
Drawing inspiration from the field of astrology and the four elements of nature, the brand's iconic oval soaps have been re-imagined to represent all 12 zodiac signs. Each soap, sold individually, has been hand-wrapped in gorgeous colored artisanal paper that symbolizes the sign's temperament and corresponding zodiac symbol.
But rest assured, the soap's astrological properties goes beyond pretty packaging. Each one comes with an exclusive booklet with a sign-specific horoscope by astrologer-to-the-stars, Susan Miller. Discover your future—while you lather. What could be better?
Subscribe to discover the best kept secrets in your city