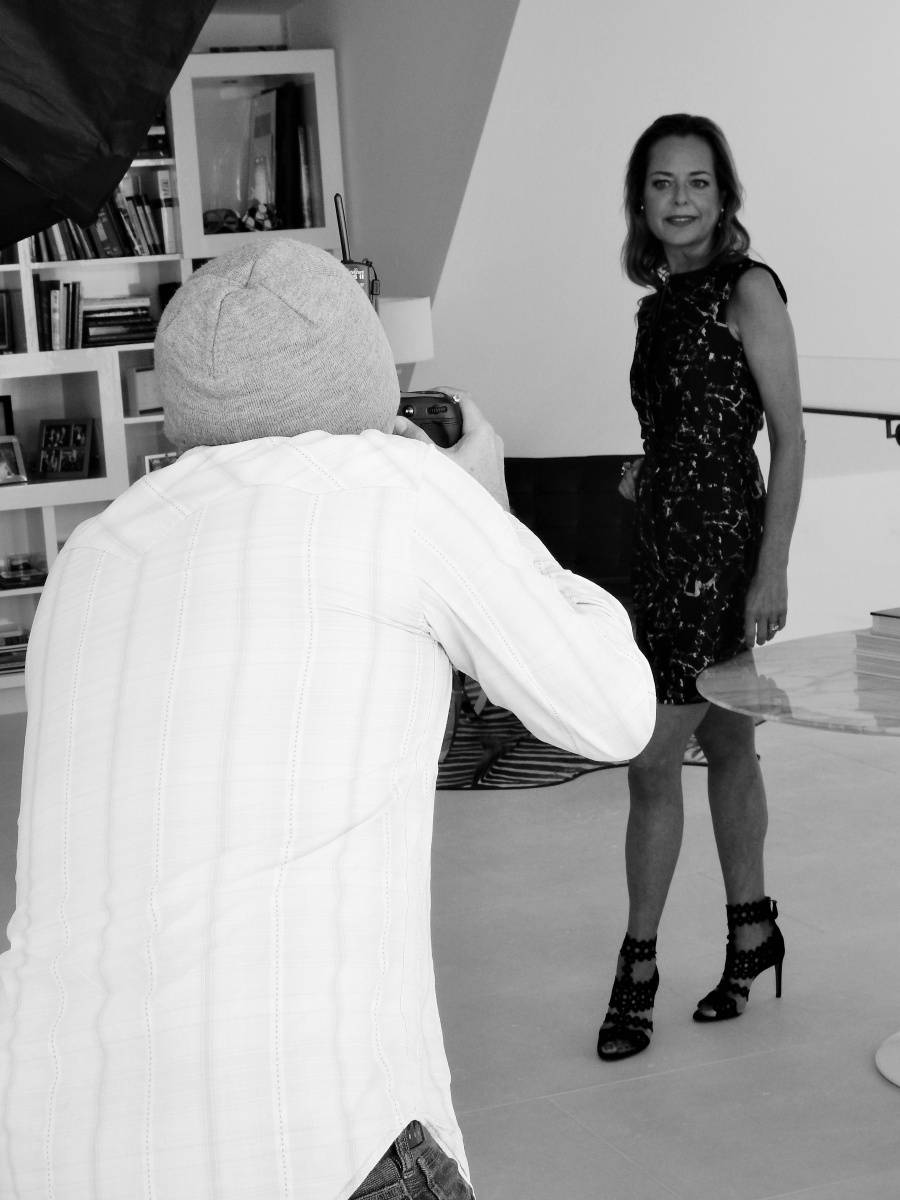 Photo Credit: Kelly E. Carter
You know Charlot D. Malin is the new president of the San Francisco Opera Guild. You've probably heard that she's from Oslo, Norway. Chances are you're also aware that she and her husband Gregory Malin's company Troon Pacific, a real estate development company known for its efforts in wellness and sustainable design. When Haute Living recently sat down to talk to her for a feature in our upcoming March/April issue, our Green issue, we learned even more about this award-winning interior designer and philanthropist. Here are five haute things about Malin.
While studying at the University of Oslo, she thought she was going to become a lawyer.
Asked what kind of lawyer she would have been, she replied, "A miserable one. It was either that or a veterinarian until one day my dad says, 'You know you're not going to deal with all the animals you love. It's going to be working for some laboratory or something.' So between veterinarian and lawyer I decided that architecture and design probably would be more up my alley."
She's never had a microwave.
"I personally never wanted a microwave, never had a microwave, never kind of understood why I would need it and never missed it. But I have friends coming, not to this house but our previous home, saying, 'Oh my god, you don't have a microwave. How can you survive without that?'  Instead, we now put in our homes steam ovens, which are a lot healthier, cook vegetables and cooks everything much better almost at the same speed as a microwave—and it is a much better product."
Yeah, but does a steam oven pop popcorn? "The popcorn maker makes popcorn," she replied.
Not only does she call herself a "fabulous cook" but one of her 12-year-old twin sons cooks as well.
"One of them is turning himself into a Vietnamese chef now. He went and got the Charles Phan cookbook. He has all these ingredients that I have no clue what (they are). I had to take a picture of and go to a Vietnamese market; but it's fun."
Her first opera was Aida.
"My father's aunt and cousin were in the opera choir. I think I was probably 10 years old or 12 years old. It was just riveting. That was my first, at least memorable, opera experience and I've been sort of hooked since. I've always loved music. I sang in the church choir when I was little (and) played piano. I do (still play). I'm horrible at it."
Voss water is not in her home just because it's from Norway, the same as she.
She sits on the board of directors of Voss Foundation, whose Women Helping Women campaign has raised over $500,000 in Europe and the United States to build 19 clean water access points and 291 sanitation facilities in Kenya, the Democratic Republic of the Congo, Liberia, and Swaziland.
"Getting water is the woman's job and these women are carrying water, or walking for hours and hours one way to get maybe not even clean water and carrying it back home," Malin says."There's a lot of different organizations that have been building schools for the children there, which is fantastic, but as soon as a girl is old enough to carry water she will be pulled out of school and walk with her mother to go get water. They're carrying heavy water at a young age so they get deformities. The water is not even clean. If the girl is being kept in school she's very likely to drop out when she hits puberty because there are no facilities for her to clean herself or she will be embarrassed. The women now have more free time. They have access to clean water. They have toilets and sanitation facilities. They can put their time to come up with some other enterprise and actually earn money for the family, gain respect from the elders and the men in their communities."
Read more about Malin, our Woman of Substance, in the next issue of Haute Living San Francisco.
Subscribe to discover the best kept secrets in your city