We understand if you may have overlooked some of our news and notes from the last week. Everyone is so busy! That's why we're wrapping up everything in a tidy bow for you and presenting it here in our Week in Review. Find out where to watch the Super Bowl in SF on Feb. 1 (no matter what your personality is!), the latest haute spots in San Francisco, who the top florists are, what brought Marc and Lynne Benioff, Ron Conway, Dede Wilsey and Mayor Ed Lee together this week—and more when you read our latest Week in Review.
Dining + Drinking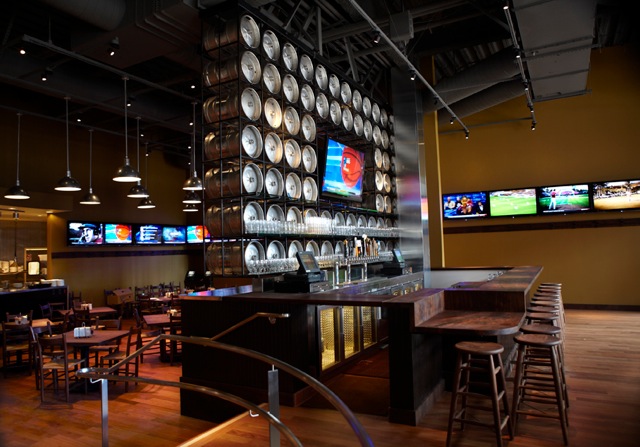 The Best Places to Watch the Super Bowl in SF For Every Personality Type
America's most watched sporting event takes place this Sunday and even though our beloved 49ers failed to make it to the playoffs, chances are you'll want to watch the Patriots and the Seahawks duke it out in the Super Bowl. Whether you're a die hard football fan or prefer to enjoy the event simply for finger-licking good game day eats (and the half time show!), we've got you covered. Here, we list the ideal places to watch the Super Bowl for every type of personality.
Seed + Salt Brings Vegan Dining to SF's Marina
In a better, more healthy world, a Seed + Salt would be on every corner similar to the way Starbucks and McDonald's dominate the nation's streets today. However, for now, vegans will have to do with just one sole location, in San Francisco's Marina district. The cafe and take-out joint, that quietly opened before the holidays, is currently our new favorite spot for indulgent plant-based food.
Haute Spots
Photo Credit: Courtesy Cigar Bar & Grill

Smoke Cuban Cigars (Legally!) at SF's Cigar Bar & Grill
Now that travel restrictions to Cuba for Americans have eased, you're probably wondering where you can smoke those Cuban cigars you're itching to bring back to San Francisco. We've got a haute place: the Cigar Bar & Grill in Jackson Square. We love the vibe at this 10-year-old, Cuban-themed joint, located at 850 Montgomery Street, and one of a few San Francisco cigar bars.
SF Symphony's New SoundBox is the Hautest Ticket in Town
For two nights every month, the hautest spot in San Francisco is neither in SoMa nor the Mission. Instead, it's inside Davies Symphony Hall. That's right, twice a month the venue where the prestigious San Francisco Symphony performs turns its backstage into a nightclub-like setting complete with eclectic music, handcrafted cocktails, gourmet snacks and banquettes. It's called SoundBox and, since its recent debut, has become the place to be for music lovers.
Top Florists
5 San Francisco Florists That Will Wow Your Valentine
Heads up: Valentine's Day is Feb. 14. We know you know that, but still too many of us wait until the last moment to pick up a bouquet of flowers for that special someone then are disappointed when we can't get the floral arrangement we really want. That's why we're not only reminding you early enough but letting you know who the five of the top San Francisco florists are so you can place your order now.
Philanthropy
Photo Credit: Kelly E. Carter
Marc and Lynne Benioff, Ron Conway and Dede Wilsey Unveil UCSF Medical Center at Mission Bay
While the rest of the nation cheers on the Seattle Seahawks or New England Patriots in Super Bowl XLIX on Feb. 1, a certain group of San Franciscans, led by philanthropists Marc and Lynne Benioff, Ron Conway and Dede Wilsey, will be rooting for another reason: the official opening of the UCSF Medical Center at Mission Bay, a $1.5 billion "Next Generation" hospital complex that is as innovative as the city itself.
 Online Exclusive
Photo Credit: Kelly E. Carter
9 Questions With Soccer Star Geoff Cameron
You never know who you're going to meet at Meydan, Dubai's premier horse racing track. For us, it was American soccer star Geoff Cameron, who just happened to be in the suite next to ours during our recent visit. We couldn't resist asking him several questions, including some about, yes, his famous hair.
Subscribe to discover the best kept secrets in your city