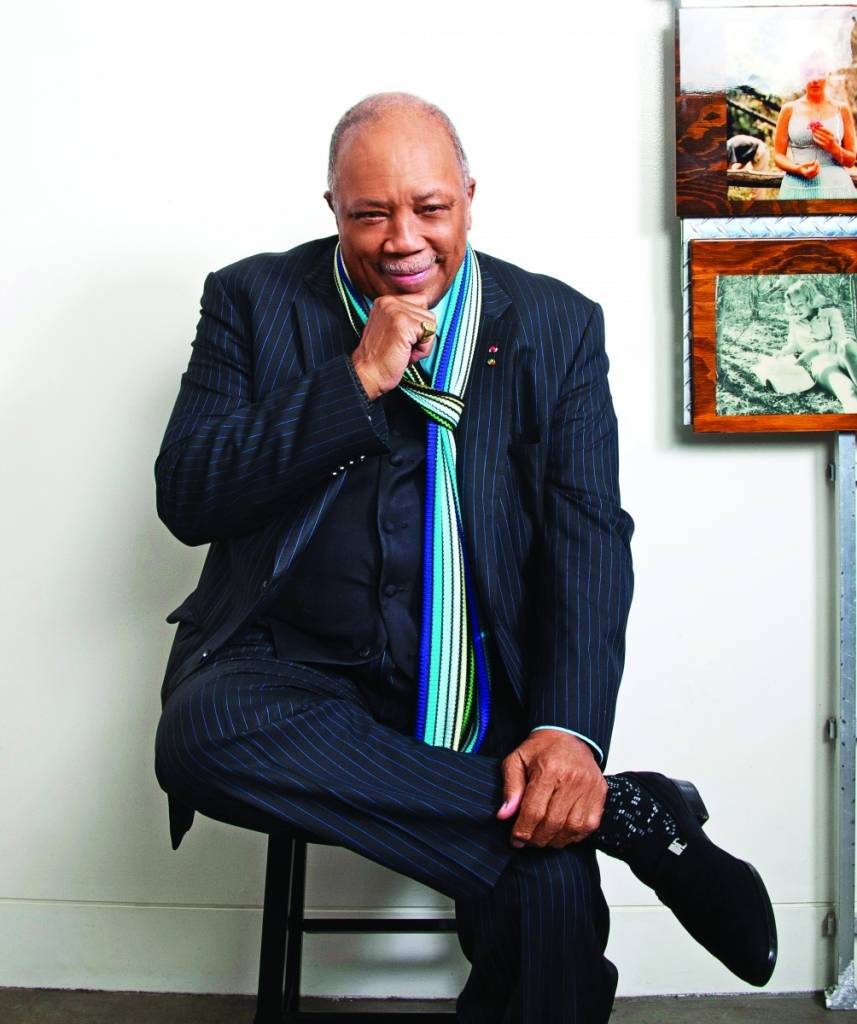 There are about a million things to know about Quincy Jones. The first—and the most obvious—is that music is his life. The second is that the man loves—and we mean loves—to travel.
The 81-year-old has, in fact, just returned from a seven-month sojourn around the world with 15 up-and-coming young musicians—The Global Gumbo Group—whom he calls "the most talented young people on the planet." He may have landed at home in Los Angeles, but his thoughts are still gallivanting around the globe.
"I saw Hillary [Clinton] in Bali [recently] and she said, 'Quincy, I travel everywhere in the world, but you double it.'" He adds, "I never stop."
It's completely fitting that high-end brand Maybach has dubbed the legend its 2014 "Icon of Luxury," creating a one-of-a-kind handcrafted leather luggage and eyewear collection in his honor. Who better to have his own bespoke bags than a man who can't stop exploring?
"Maybach knows what's up!" he declares. "They've always been ahead of the game. They have, honey! I like where their heads are. [The honor] means a lot. Like most things that are done in life, it comes down to relationships. We have common interests and goals."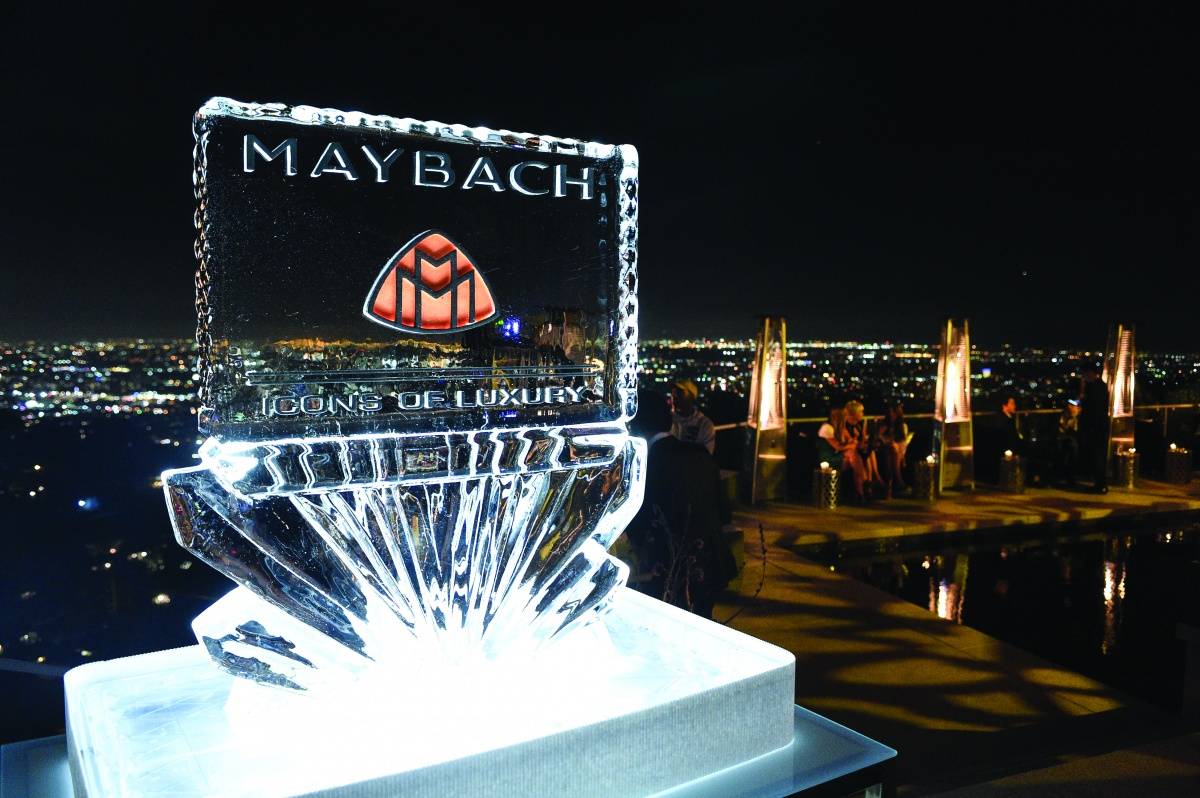 The collection is certainly a solid representation of Jones. Inspired by his career and personal style, the three-piece set has been hand-painted by award-winning artist Nate Giorgio and features two of Jones' favorite quotes: "The heart gives access to the eyes and ears," and "Love, laugh, live, give."
Giorgio's involvement in the collection is an organic fit. Early in his career, the artist was chosen by Michael Jackson—Jones' protégé—to serve as his personal artist. Not only did he create dozens of paintings that were displayed in the late performer's home, but he has also worked closely with Jones for the past 25 years, designing his official logo as well as several album covers including "We Are the World 25 for Haiti."
No doubt Jones will have at least one piece—if not all three—in tow when he hits the road again. He can't sit still for very long, and that's a fact. "I'm only 81, honey," he laughs. "I've got a long way to go and a lot left to see!"
He might think so, but we're doubtful. After all, at 81, Jones has had a career that's spanned six decades and records with some of the biggest names in the world, from Ray Charles, Dizzy Gillespie, Sarah Vaughn, and Michael Jackson, to Will Smith, Frank Sinatra, Stevie Wonder, and Marvin Gaye. He has been named one of the six most influential jazz artists of the 20th century, has won 27 Grammy Awards and is the all-time most-nominated Grammy artist, with a whopping total of 79 nominations. He is responsible for producing the best-selling album of all time—Michael Jackson's Thriller—and the best-selling single of all time, "We Are the World." He has won an Emmy Award—for composing the music to Roots in 1977—and been nominated for seven Academy Awards; he is the only African-American producer to be nominated for Best Picture, and was the first black conductor of the awards. He is a dedicated humanitarian, philanthropist and activist, founding Project Q, a strategic initiative in conjunction with the Harvard School of Public Health to advance the health and well-being of children worldwide; he has also taken home the highly coveted Academy of Motion Picture Arts and Sciences' Jean Hersholt Humanitarian Award for his efforts.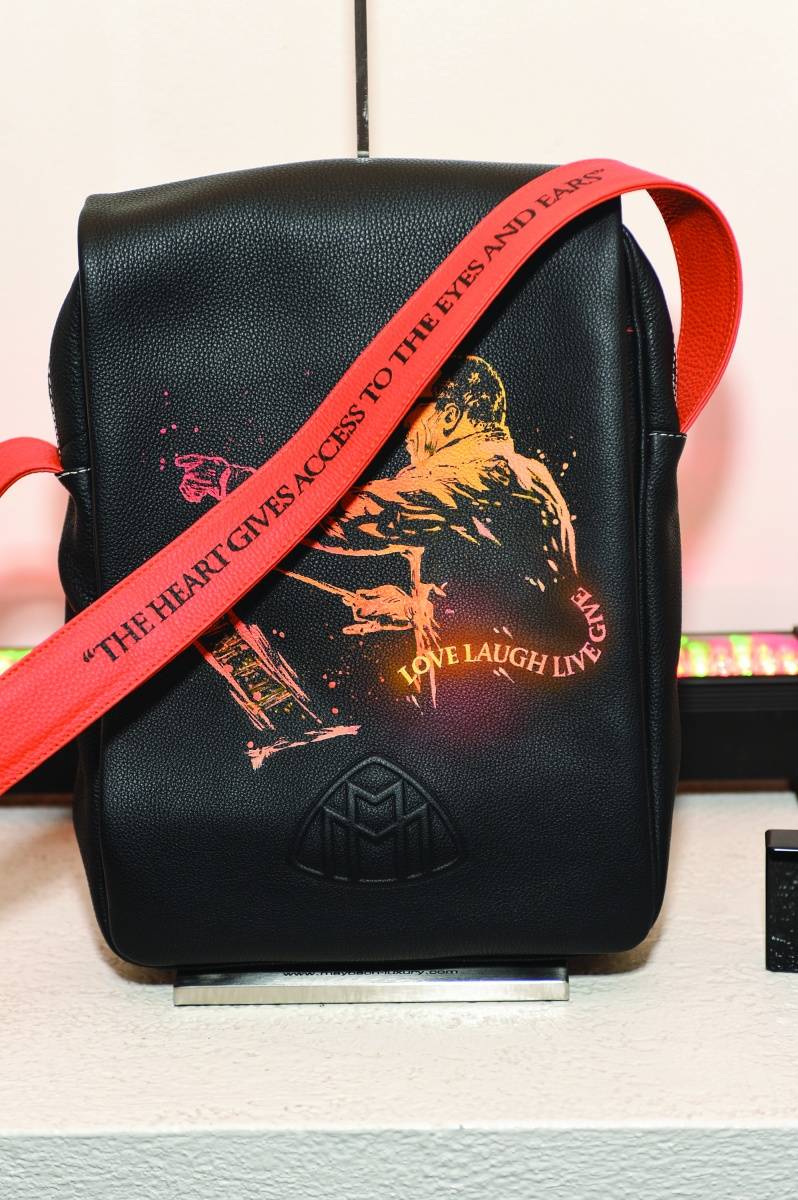 Oh, but that's not all. The man—who also happens to speak 26 languages—is always referred to with the epithet "living legend" attached to his name for a reason. He is a Rock and Roll Hall of Fame inductee; has won the Clinton Global Citizen award for Leadership in Philanthropy; has earned an honorary Doctorate of Music from the Jacobs School of Music at Indiana University; and was made a Commandeur de l'Ordre des Arts et des Letters from the Minister of Culture in France. To boot, he's the first musician made both a Commandeur de l'Ordre des Arts et des Letters and Commandeur de la Légion d'Honneur.
The latter two awards are the honors he holds most dear, given the special relationship he has with France. In 1957, he decided to continue his musical education in the French cpaital by studying with Nadia Boulanger, a famous Parisian tutor to American expatriate composers such as Leonard Bernstein and Aaron Copeland. "I've always had an incredible relationship with the French," he says. "You can't beat Paris. I go every year, no matter what's up [in my life]. I lived there for five years and I love it."
There might be a reason for that. The thrice-married legend—who has seven children with five different women—picked up some serious lady pulling skills in Paris thanks in part to playboy pal Porfirio Rubirosa, a Dominican-born diplomat, race car driver, polo player and former husband of actress Doris Duke that he frequently hit the Parisian nightclubs with.
"When I was very young in Paris, I was lucky enough to run into the king of the playboys, Porfirio Rubirosa," Jones recalls. "He was a gigolo for the Dominican Republic. He was married to Doris Duke and Barbara Hutton, among others. He knew everything about women; he made a science out of it. He's the king! [Frank] Sinatra and those guys used to follow him around to see how he got the girls. We used to go to 14 clubs a night; it was the most incredible experience in the world. He said, 'Quincy, pretty girls do not like men that stare at them in clubs. They look at the guys that never look at them.' I learned that from him when I was 22. After that, I started not looking, and I couldn't keep them away!"
Given that all Rubirosa has given him (and come on, but learning to pick up women from one of the world's most renowned master players is a life skill, make no bones about it), Jones is ready to give back. He's planning on making a film about his friend's life, which was a wild ride from the moment Rubirosa was born to the day of his death: he died at age 56 in 1965 after crashing his Ferrari 250 GT into a chestnut tree, just after winning the Coupe de France polo cup. In the film he plans on making, Jones would like to cast Terrence Howard as Rubirosa. Strangely enough, it is also Howard who would be cast to play Jones in a biopic Clint Eastwood plans on making about the legend's life.
Eastwood—a legend himself—and Jones have been friends for most of their lives. It isn't a shock that a Quincy Jones docu-drama should be on the Oscar-winning director's "to-do" list.
"I met Clint when I was 15; we went to the school of life together," Jones reminisces. "He used to come to the Seattle Ballroom every night when we played there, and we became friends. It was all about jazz and girls, Bebop and boobs!"
Quincy Jones knows he's been blessed: he's done exactly as he wanted with his career. In 1964, he acted as Mercury Records' vice president, achieving yet another milestone by becoming the first African-American to ever hold the executive position. However groundbreaking the role was, Jones wanted more—and he went for it, moving to Los Angeles that same year to begin his career composing film scores on movies like The Pawnbroker (1964) and The Slender Thread (1965).
He has survived several traumas throughout the years: when he was young—his mother was committed to a mental home after suffering a schizophrenic breakdown when he was a child—and he has also cheated death: a brain aneurism that required two operations left his life hanging in the balance for six days in 1974. The situation was so dire that pals like Poitier, Marvin Gaye, and Richard Pryor even threw a memorial concert in his honor at The Shrine in Los Angeles—which he attended, incidentally, though his doctor advised against it (but sat next to him at the show to make sure he was OK all the same). It's no wonder that Jones considers life a luxury. "I've lived 50 people's lives," he marvels. "Jazz guys die young. I look at 81 and say, 'How the hell did this happen?' My doctor says that he's going to keep me here for another 30 years. I say, 'I'll take it!'"
Though Jones might be the kind of guy who reflects on the past—and why wouldn't he?—he definitely doesn't live there: his feet are firmly planted in the present.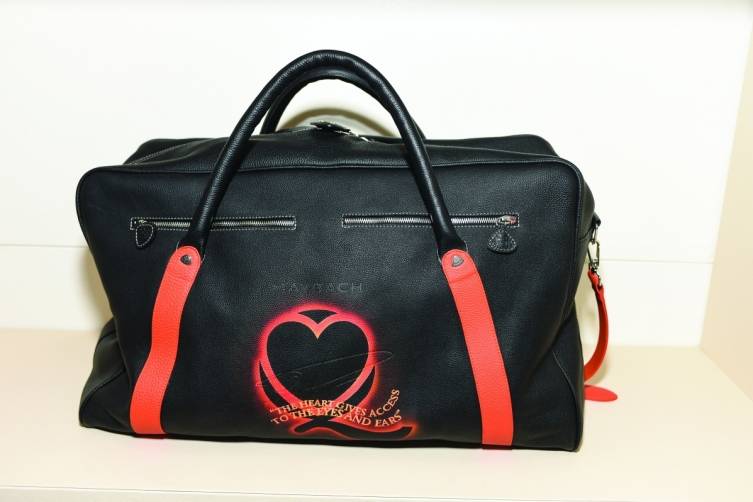 "Sinatra used to say, 'Live every day like it's your last, and one day you'll be right!'" he chuckles. "The old school was so great, but I'm not a 'good old days' kind of guy. I'm only 81, honey!"
Jones has plenty of modern-day projects to keep him busy. In addition to touring the world with The Global Gumbo Group, he's currently promoting Keep On Keepin' On, an award-winning documentary he produced about mentor and jazz legend Terry Clark; focusing on his philanthropic work with Bono through his foundation; doing ten films, six albums and four Broadway shows; and continuing to work with artists who impress him such as Usher, Ludacris, Jennifer Hudson, Drake, Common, Bruno Mars, and Mary J. Blige.
When all is said and done, Jones has a lot to be thankful for. Every day is great," he admits. "I have the greatest occupation, the greatest interests, and the greatest kids in the world. There's no BS in any of them."
Of his seven children—Jolie, his daughter with Jeri Caldwell; Martina and Quincy Jones III with Swedish actress Ulla Andersson; Kidada and Rashida Jones by actress Peggy Lipton; daughter Rachel, whose mother is Carol Reynolds; and Kenya Julia Miambi Sarah, his daughter with actress Nastassja Kinski—he says, "They're my babies! You know, I've been told that good guys get boys, and bad boys get girls. I must have been a very bad boy—I have six daughters and one son!"
He's joking, of course: it's in his nature to see life as one wild ride. He loves all of his children equally, though can't help boasting about Rashida, 38, as it has just been announced that she'll co-write the script for Pixar's Toy Story 4. "I'm so proud of her," he says. "She's doing amazing things. I told her she had to be a little girl until she got out of school, and she graduated Harvard at 21."
So there you have it: Quincy Jones is a guy who has it—and who has done it—all. Well, almost.
"I can't drive," he confesses. "I'm doing a big commercial for Maybach now—they're making bags and glasses for me. They have this six-million dollar car on set, and I can't drive it!"
Subscribe to discover the best kept secrets in your city