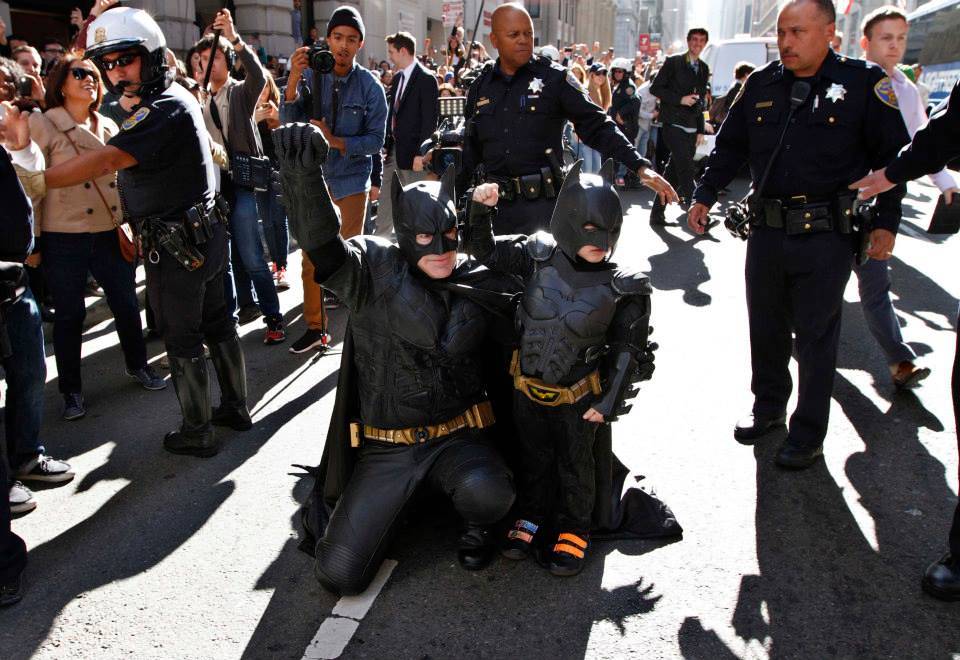 Photo Credit: Paul Sakuma via Make-A-Wish Greater Bay Area
Batkid grabbed the hearts of San Franciscans—and a lot more folks around the globe—when Make-a-Wish Foundation transformed San Francisco into Gotham City for a day to fulfill the wish of a five-year-old leukemia patient. Oscar-winning actress Julia Roberts was apparently so taken with Miles Scott, aka Batkid, that she signed a deal to turn Scott's story into a feature film.
The pretty woman will produce and star in the flick adapted from Batkid Begins: The Wish Heard Around the World, a crowdfunded-documentary from award-winning director Dana Nachman that made its debut over the weekend at the Slamdance Film Festival in Park City, Utah.
"It's thrilling to me that Ms. Roberts and her team watched our film and were so moved by it that they want to dedicate their time and creative capital to make sure the widest audience possible will know and love Miles' story and the spirit of this intimate special event that went global, as much as we do," read a statement from Nachman, who will executive produce.
As you likely recall, in November 2013, a whopping 25,000 volunteers answered the Make A Wish Foundation's call to make a dream come true for Scott. Strangers cheered for Scott on the streets. Mayor Ed Lee presented the tyke with a key to the city. Even President Obama couldn't resist getting involved.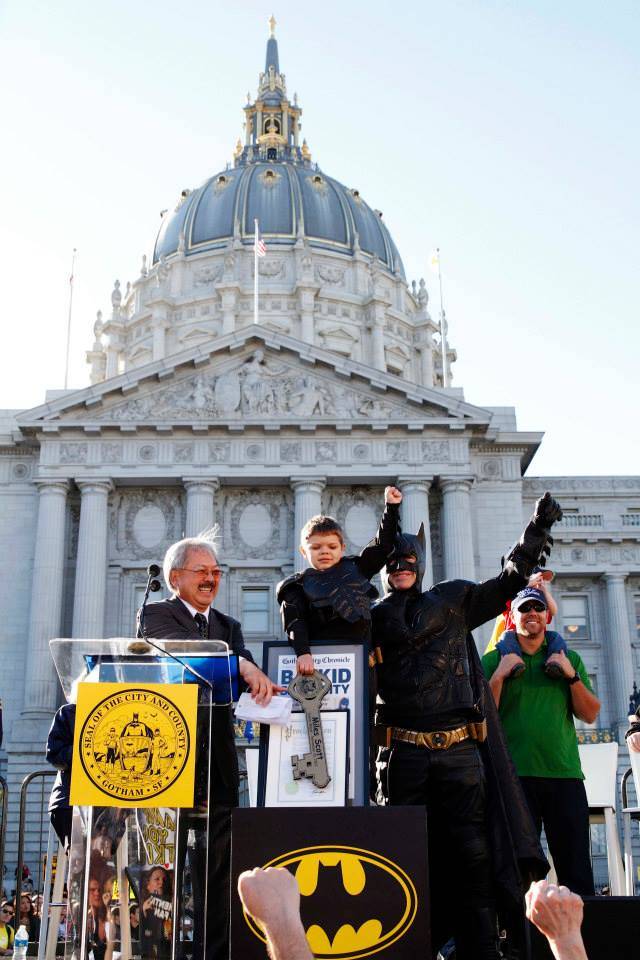 Photo Credit: Paul Sakuma via Make-A-Wish Greater Bay Area 
The wish was one of the largest and most elaborate projects staged by the Make-a-Wish foundation. Thousands of people lined the streets to watch as the young boy, in full costume, rescued a damsel in distress, stopped the Riddler from carrying out a bank robbery and chased down the Penguin with help from his full-sized equivalent.
Scott, who is from Tulelake in rural northern California, is in remission from life-threatening lymphoblastic leukaemia, with which he was diagnosed at 18 months.
No word yet on when filming will start or where but it only makes sense that San Francisco will be the site. We know there will be no shortage of extras willing to work for free.