It's been nearly two months since Emirates began offering non-stop service from San Francisco International Airport to Dubai International Airport on its haute A380 aircraft. We toured the aircraft in December and liked what we saw so much that we decided to check out an actual flight on Jan. 18. Impressive!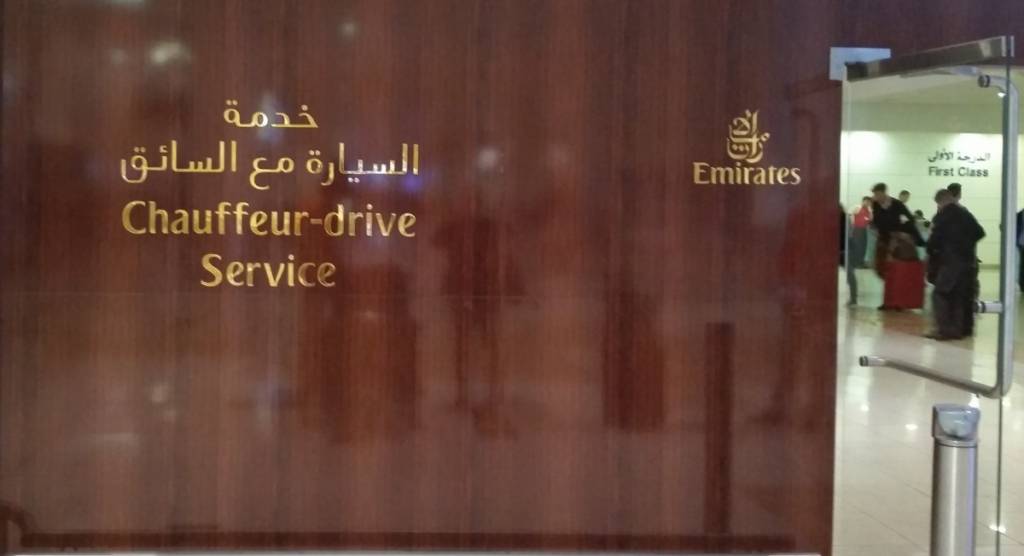 U.S. carriers can learn a lot from Emirates, which does it right from start to finish. Passengers flying business or first class receive complimentary chauffeur-drive service to and from the airport.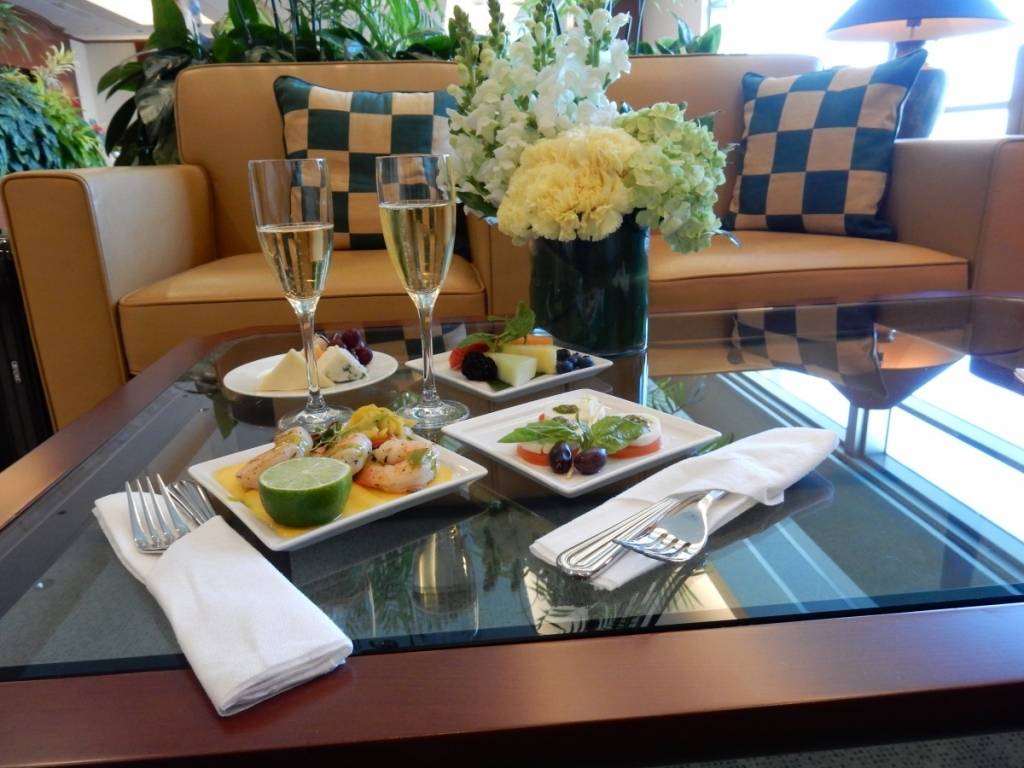 There's complimentary Veuve Clicquot, wine, spirits and a wide range of tasty foods at the Emirates lounge at SFO—not to mention friendly employees in the best uniforms.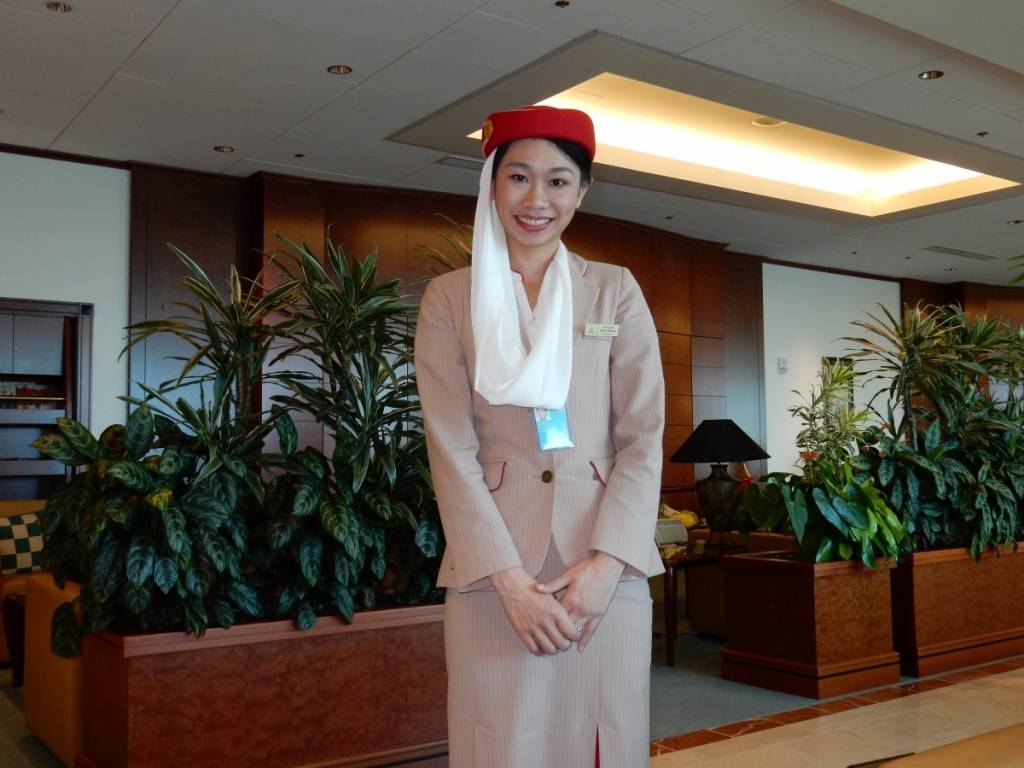 The real treat is the flight itself. On board, we stopped to smell the fresh roses in the sconces on the walls. There are also orchids in the bathrooms, private suites and shower spas (maximum capacity two in the shower) in first class and lie-flat beds in business class.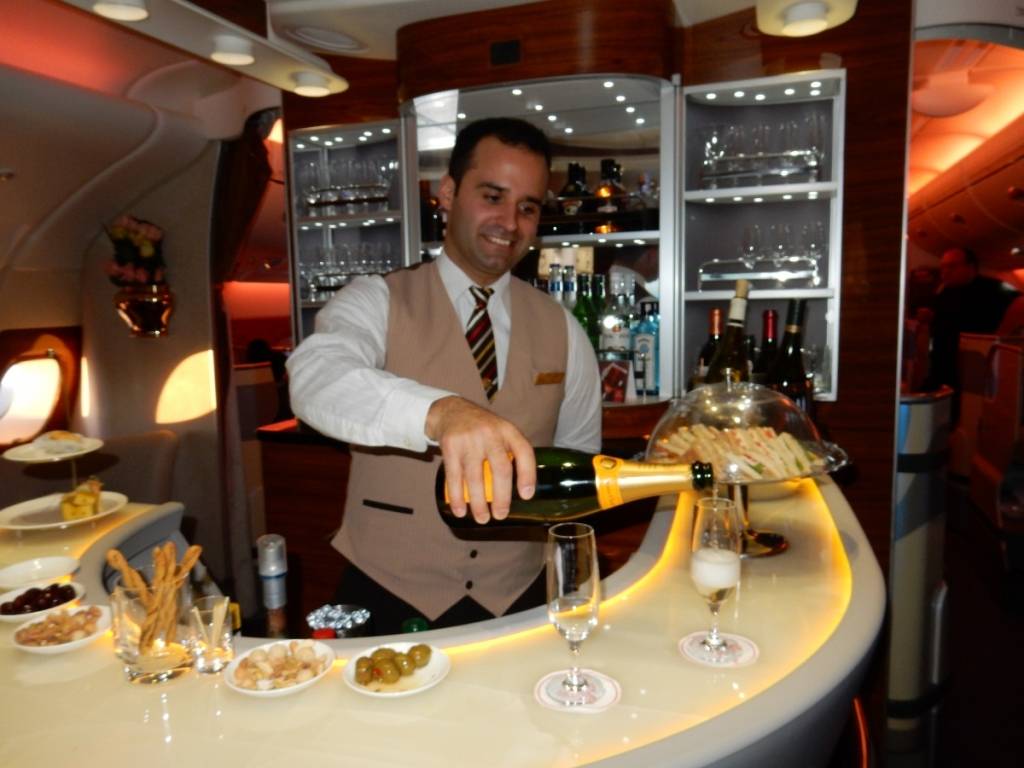 Time flies when you're having fun! The 16-hour flight goes by quickly when you can hang at the Onboard Lounge, where the seating has seat belts, on the upper deck, which is reserved for business and first class.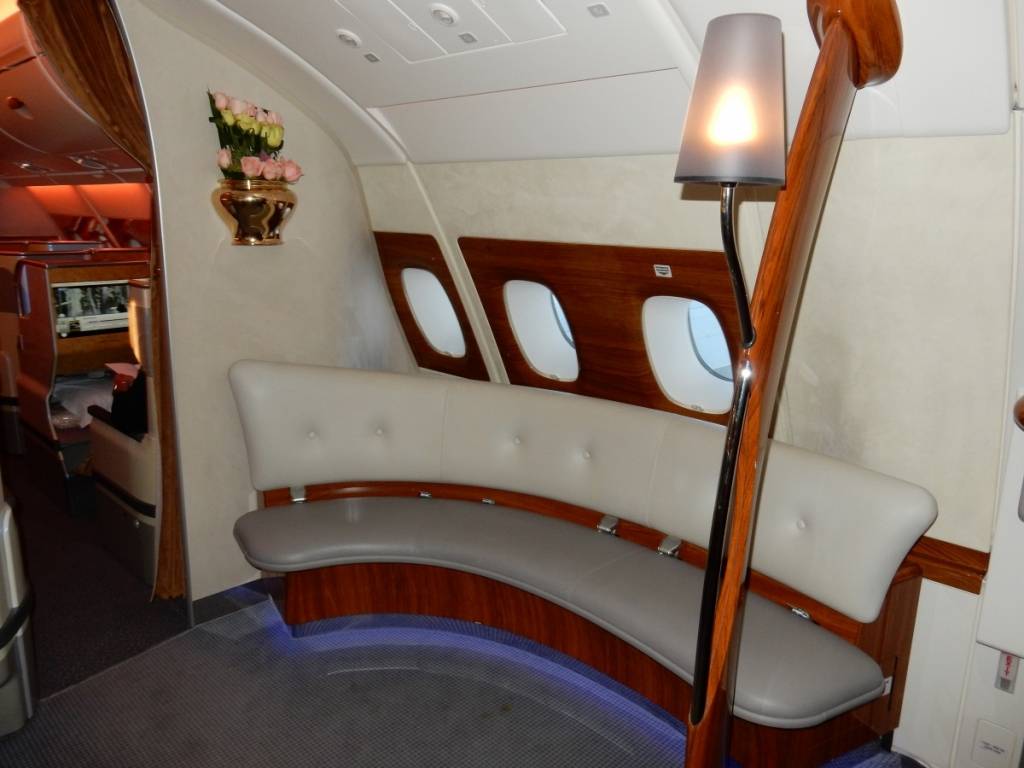 One of the nicest touches is the beautiful wood throughout the cabins, even in the bathroom. Emirates even thoughts of the small things, such as a magnifying mirror in the bathroom, free wi-fi and electrical converters. We also loved the mood lighting. At night, lights twinkle on the ceiling and it's like you're sleeping under the stars.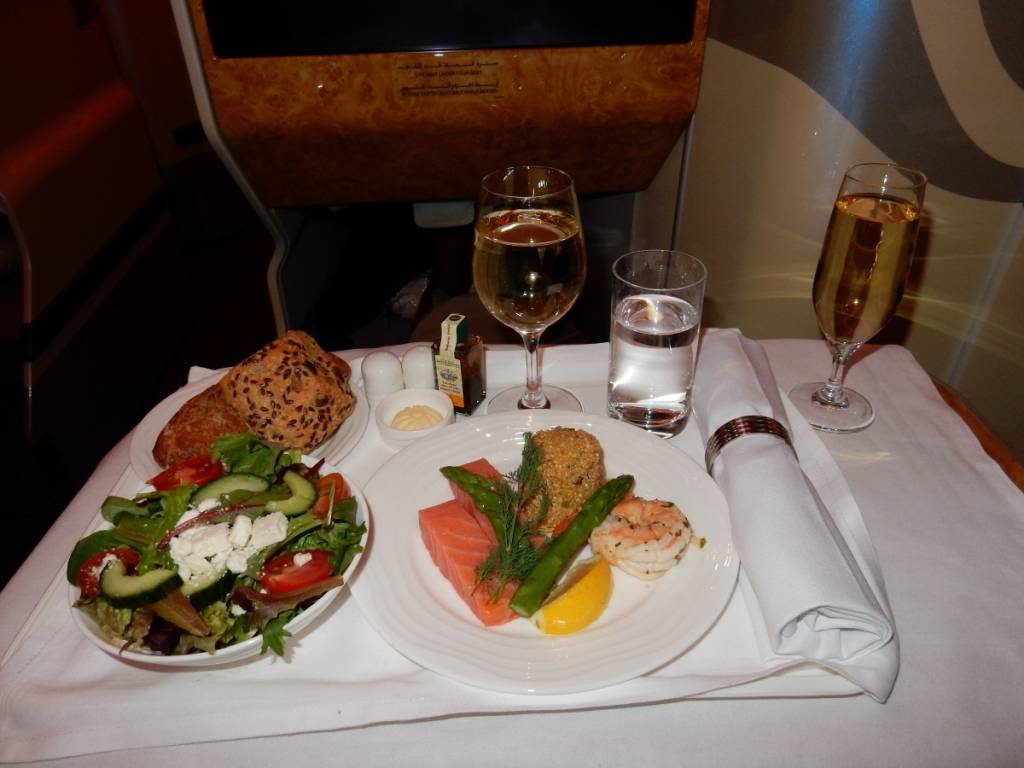 We were blown away by the number of meal options—regionally inspired dishes with locally sourced ingredients—available to choose after you book your flight. With 20 choices available, there's truly something for everyone, including meals that are religious, Asian vegetarian, Muslim, gluten-free, low cholesterol, raw vegetable, seafood, vegetarian and non-lactose. Meals in first and business class are presented on Royal Doulton fine bone china with exclusive Robert Welch cutlery.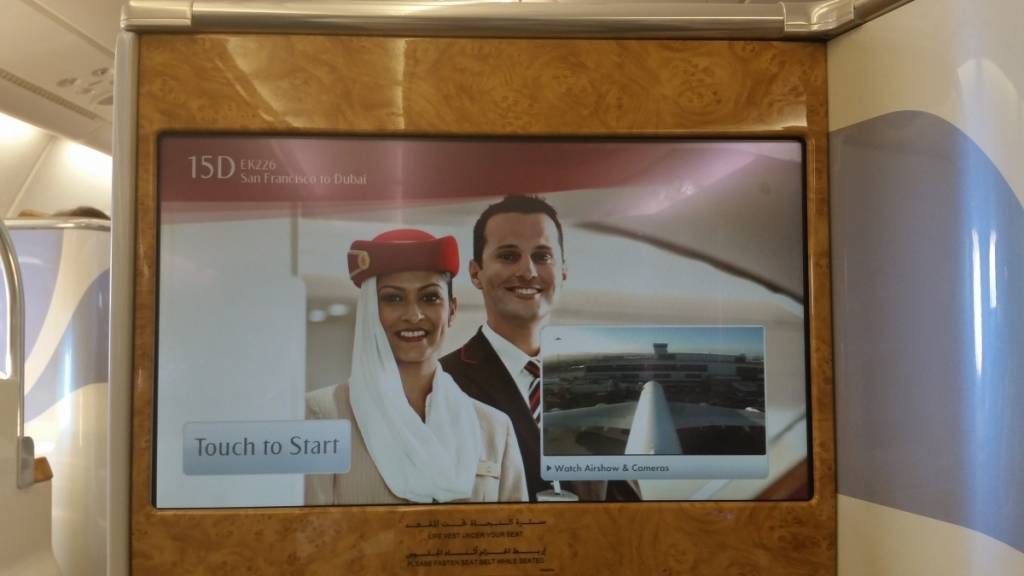 A touchscreen remote and a state-of-the-art digital widescreen provide access to a whole world of entertainment. Whatever you're in the mood for, whether it's international movies and TV programs or music, video games and news from around the globe—with up to 2,000 channels. There's also an in-seat power supply for laptops and extra-large table that provides plenty of room to work. Other bonuses are a personal mini-bar in every seat, personal storage area and privacy divider.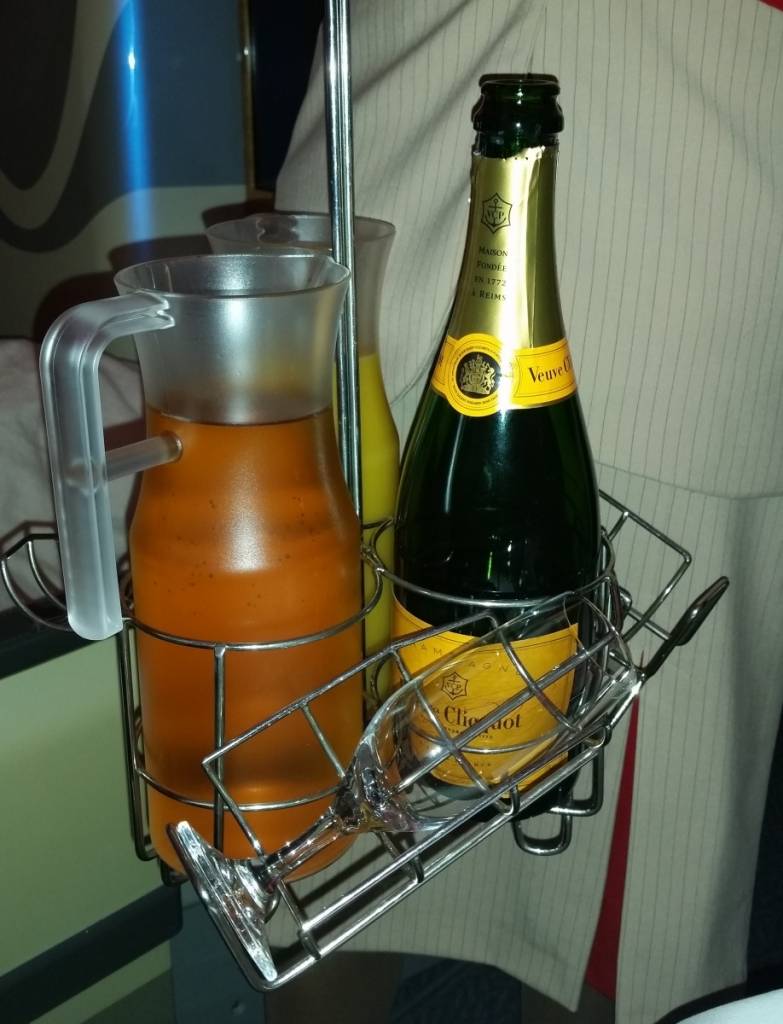 Service was spectacular from beginning to end and doesn't end when you deplane. Thanks to Emirates' Fast Track vouchers—available to first class and business class customers, as well as Emirates Skywards platinum and gold members—we were out of the Dubai airport in no time.
We're already looking forward to our return flight. But first, it's time to enjoy Dubai!
Photos by Kelly E. Carter