'Tis the season for holiday festivities leading our week in review. Holiday Heroes, which brought hundreds of children together with Bay Area professional athletes, and Glide's annual holiday jam, which brought Bay Area fave fave Paula West together with the legendary Rita Moreno and Joan Baez, are just two of the haute San Francisco events we spotlight as we look back at the week that was.
Holiday Heroes
Griffin Smith, Ryan Silver, Tomas Smith, Jonny Moseley
Dennis Brown, Martina Gaehwiler, Stella Mullin, Julia Thompson
Patrick Barber, Brandi Chastain, Amy Wender-Hoch, Brent Jones
Kenzo Fortune, Audrey Spaly
Guy McIntyre, Justin Tuck
Nathan Herrera, Elijah Sudaria, Taiwan Jones
Donald Strickland
Reid Bardin, Kira Bardin, Barry Sims
John Hoch, Amy Wender-Hoch, Joe Wender
Gavin Pola
Khari Stephenson, Brandi Chastain, Barry Sims
Letitia and Michael Kim
 Photos by Drew Altizer Photography
Kids and sports stars had a festive time at the fifth annual Holiday Heroes, which took place at AT&T Park on Dec. 8 and raised more than $100,000 for children's organizations, including the Giants Community Fund, the 49ers Foundation, Warriors Community Foundation, Sharks Foundation and San Jose Earthquakes Community Fund.
"We had such an incredible line up of athletes representing all the Bay Area's professional sports teams," said Amy Wender-Hoch, founder The Wender Weis Foundation for Children, now in its 20th year of providing charitable relief and assistance to children in need. "They did much more than show up – they wholeheartedly engaged in talking and having fun with the kids while participating in the many activities such as cookie decorating and crafts at Holiday Heroes' main event in AT&T Park's Club Lounge."
Highlights from the evening included athletes such as Justin Tuck of the Oakland Raiders helping kids stuff teddy bears in the crafts area, Gavin Pola of San Francisco, of FOX's MasterChef Junior, demonstrating his culinary talents, and the presentation of the WWFC's second annual Inspiration Awards, sponsored by Pacific Union, honoring professional women's soccer star Brandi Chastain and San Francisco 49er alum Brent Jones.
In addition to a rare, exclusive experience of AT&T Park–home of three-time World Champion San Francisco Giants–kids of all ages enjoyed mingling, taking photos with, and getting autographs from current and former Bay Area athletes including Travis Ishikawa/San Francisco Giants, Taiwan Jones/Oakland Raiders, Josh Johnson/San Francisco 49ers, Adonal Foyle/Golden State Warriors, Dennis Brown/San Francisco 49ers, Jonny Moseley/Olympic Gold Medalist, Eric Heitmann/San Francisco 49ers, Owen Nolan/San Jose Sharks, Khari Stephenson/San Jose Earthquakes and Guy McIntyre/San Francisco 49ers.
Donna Hoghooghi and Ted Bartlett and Letitia and Michael Kim were the Holiday Heroes event chairpersons. Chairpersons Meg and Craige Bertero and Christine and Kevin Considine returned as honorary chairpersons for this year's event.
Glide's Annual Holiday Jam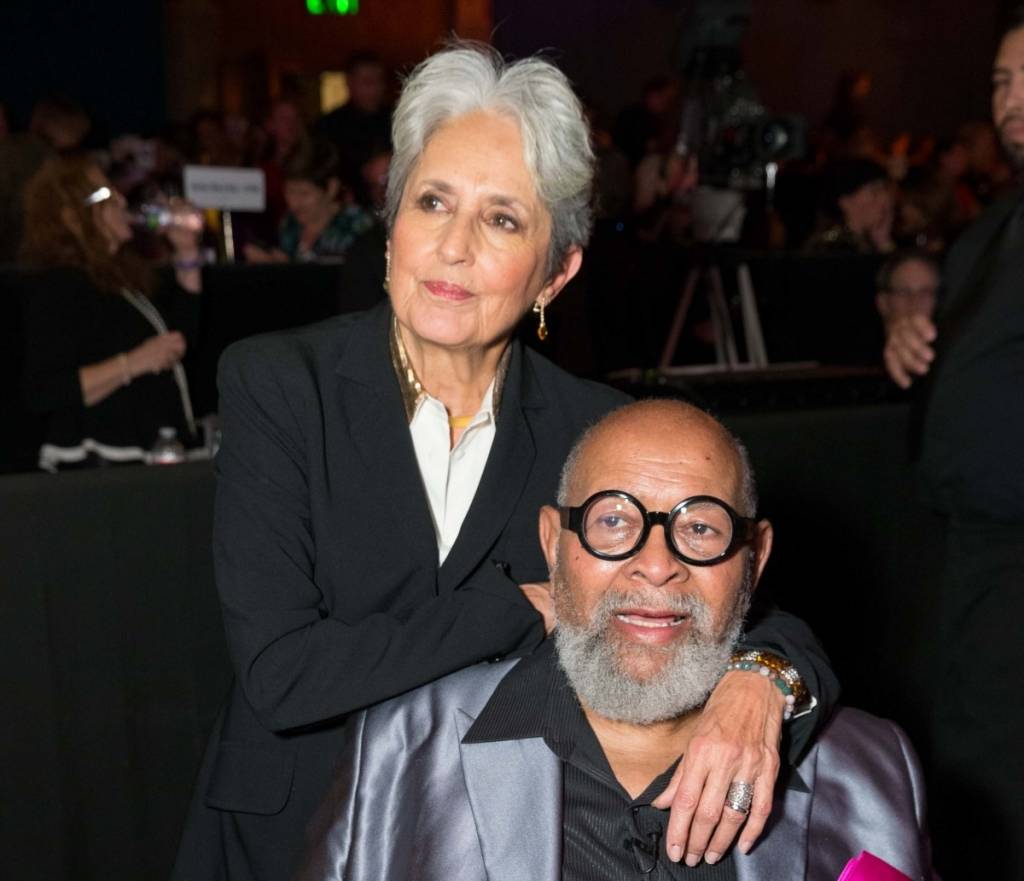 San Francisco's legendary luminaries lit up Glide's annual holiday jam: "Legends Live" on Dec. 4 at the Warfield. An inspiring evening of live jams and performances featured some of entertainment's most prolific living legends, including Joan Baez, the Grammy Award-winning musical force who inspired Bob Dylan and countless others; Rita Moreno, one of the original "triple threats" and one of the few Americans to ever win an Oscar, Grammy, Tony and Emmy; Paula West, a Bay Area fave and legend; and Chinaka Hodge, poet, educator, playwright and screenwriter, who joined Glide co-founders, Rev. Cecil Williams and Janice Mirikitani along with the Glide Ensemble and Change Band.
The event, which benefited Mo's Kitchen and Glide's programs, was emceed by Bay Area radio host and San Francisco Giants announcer Renel Brooks-Moon. On hand were honorary co-chairs Willie Brown, Richard Blum, Felicia and Ben Horowitz and Phyllis Lyon. Recently departed legends and beloved Glide family members, Dr. Maya Angelou, who had agreed to be honorary co-chair for this year's event prior to her passing, and Robin Williams, last year's honorary co-chair and headliner for the 2010 Holiday Festival, were celebrated during the evening's events.
Mario Diaz, Alex Rivera and Miguel Bustos
Brenda Wright, Cecil Williams, Janice Mirikitani and Steve Bowdry
Janice Mirikitani, Chinaka Hodge, Willie Brown and Pam Baer
Larry Baer, Donny Friend, Jason Friend, Benjamin Friend and Pam Baer
London Breed, Kriztina Palone and Dori Caminong
Steve Bowdry, Joy Venturini Bianchi, Skye Drynan and Elizabeth Fund
Jim Steyer, Gregory Hodge, Chinaka Hodge, Van Jones and Dori Caminong
Paula West and Janice Mirikitani
Richard Blum and Willie Brown
Ben Horowitz and Felicia Horowitz
Robin Ridenour, Pastor Dr. Karen Oliveto and Phyllis Lyon
Susan Williams and Renel Brooks-Moone
 Photos by Drew Altizer Photography
Jingle & Mingle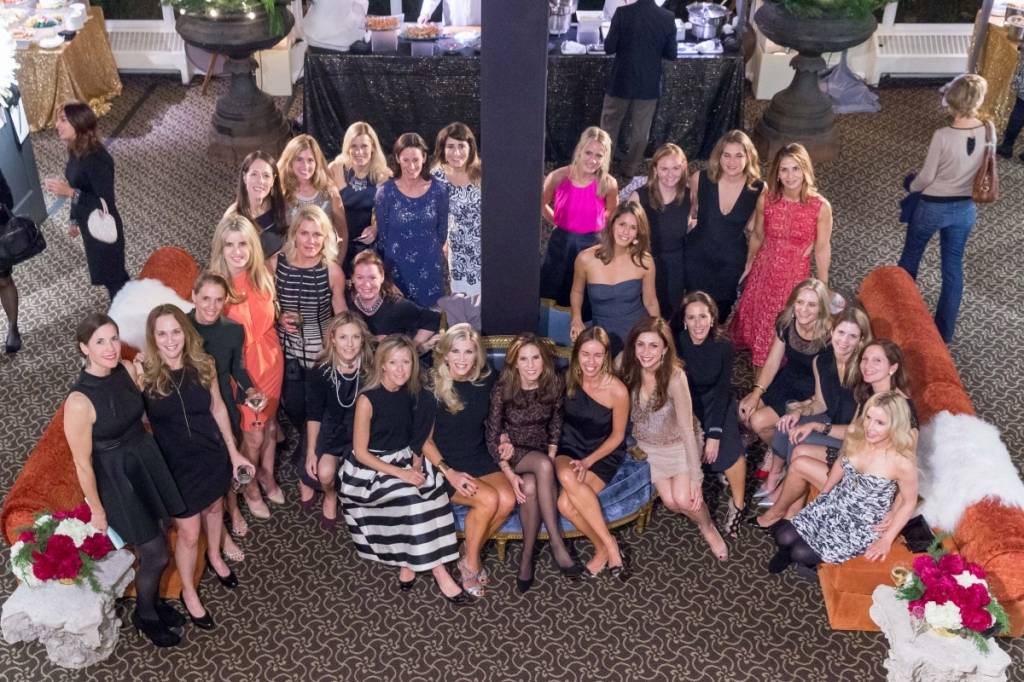 Photo Credit: Drew Altizer Photography
Children of Shelters hosted the 13th Annual Jingle & Mingle fundraising event on Dec. 4 at the Golden Gate Club in the Presidio. The well-known holiday cocktail party features wreaths created by local designers which are auctioned off for the cause. This year the 31 wreaths were joined by 14 pieces of art curated by Stephanie Breitbard Fine Arts.  The event featured live music, catering by McCalls and raised nearly $300,000 to support Children of Shelters.
Carlos Santana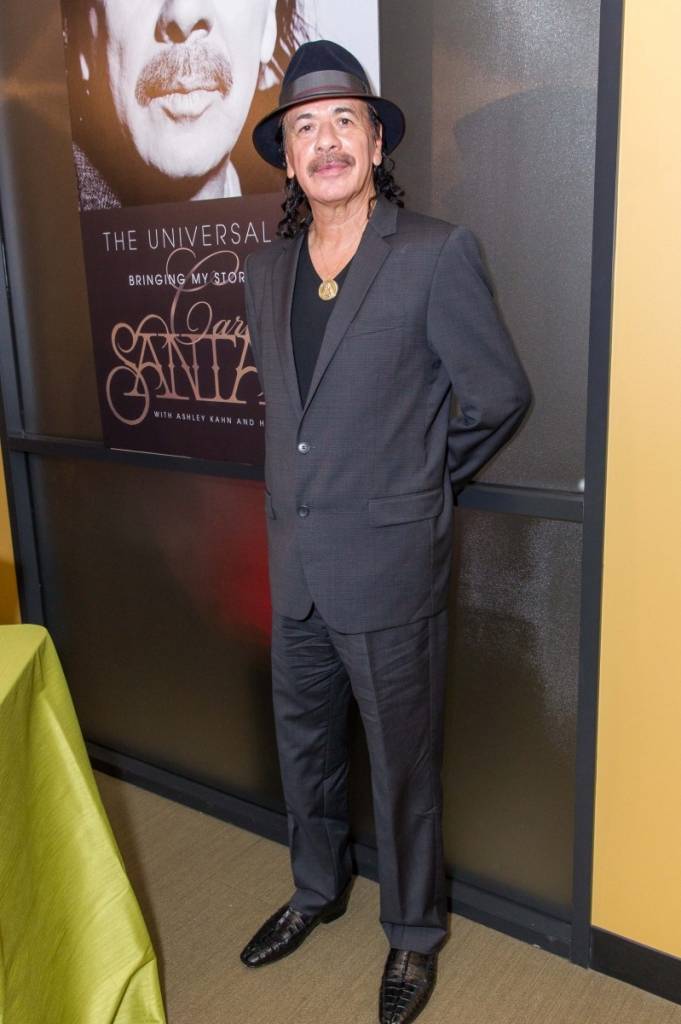 Photo Credit: Drew Altizer Photography
Carlos Santana, whose formative years were spent in San Francisco, returned to his Bay Area roots for a signing of his new book, The Universal Tone: Bringing My Story to Light, on Dec. 5. Structure Capital's Jillian Manus, Cam Yuill and Mike Walsh hosted the event, which included a talk by Santana followed by spicy bites and a rocking tequila party.
de Grisogono Dinner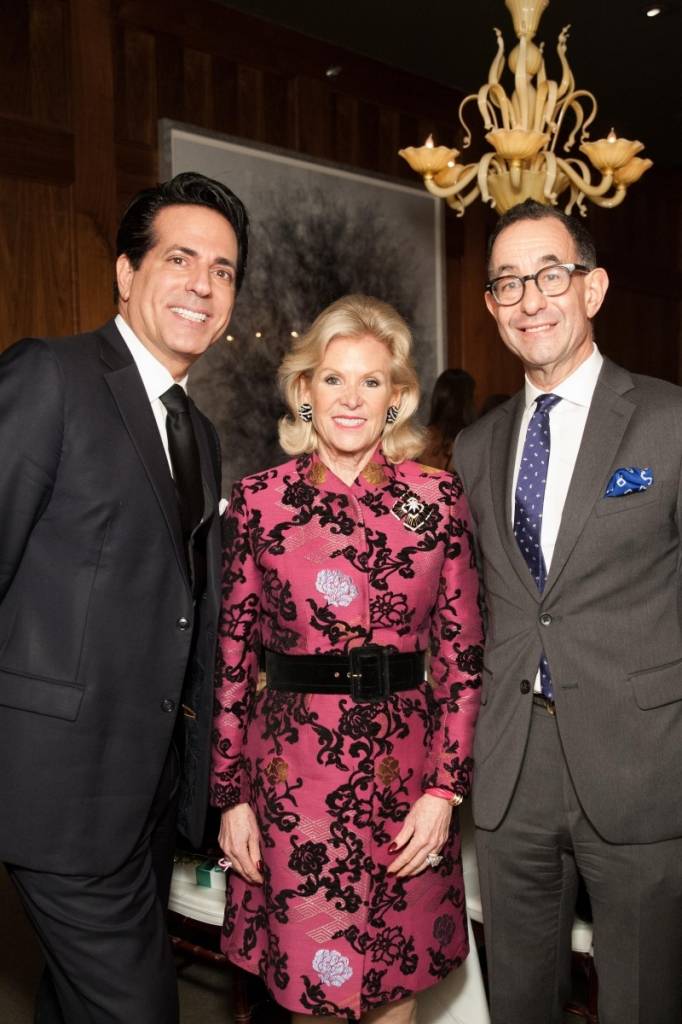 Photo Credit: Drew Altizer Photography
Giovanni Mattera, brand ambassador of de Grisogono, hosted an intimate dinner in the private dining room at the two-Michelin starred Quince restaurant in Jackson Square on Dec. 9 to celebrate the de Grisogono's sponsorship of the opening events of the Fine Arts Museums of San Francisco's "High Style: The Brooklyn  Museum Costume Collection." Dede Wilsey, Colin Bailey, Barbara Brown, O.J. Shansby, Charlot and Gregory Malin, Maria Manetti Shrem, Denise Hale and Carl and Yurie Pascarella were among those on hand for the evening.
Subscribe to discover the best kept secrets in your city