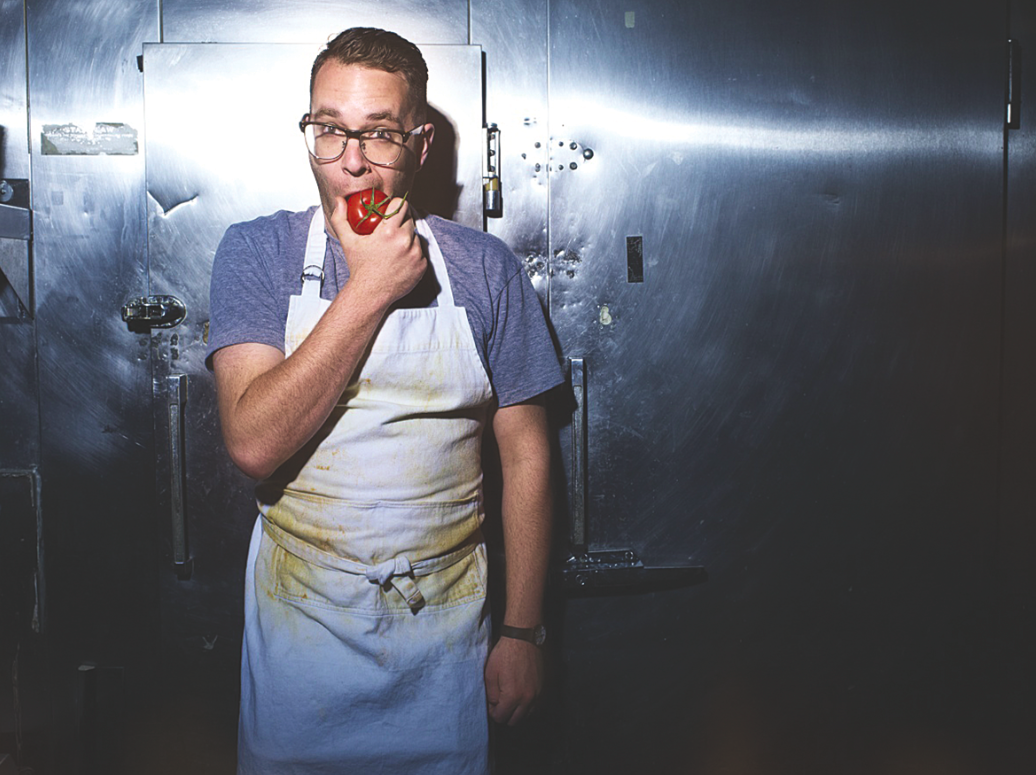 Ilan Hall's road to culinary greatness started at a rather unexpected spot: a fish market in Great Neck. It's where he worked part-time as a teen, and how he managed to get his hands on fresh fish and produce every day—raw ingredients with which his father, the veritable cook in the family, taught him how to prepare simple yet elegant dishes. "I came to work in food because I was terrible at everything else," Hall says modestly.
Best known for defeating fellow CIA graduate Marcel Vigneron in the second season of Bravo's reality cooking competition, Top Chef, Hall—then a line cook at Manhattan's Casa Mono—opened his own restaurant in Los Angeles shortly after his win. Named after a neighborhood in Glasgow where his father was born, The Gorbals serves eccentric plates designed to not only be delicious, but also thought-provoking. Crafted using unconventional methods and ingredients, the creative concoctions reflect Hall's fondness for experimenting with food and flavoring his edible works with a jot of cheeky humor.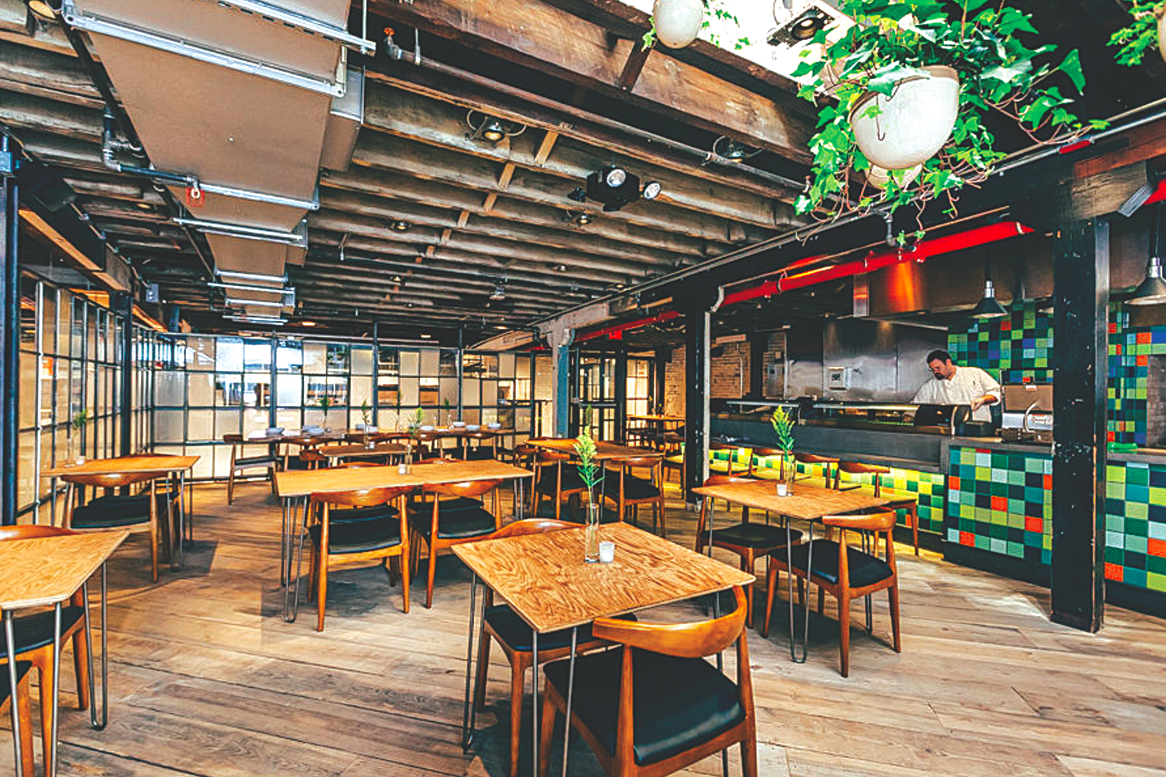 In July, the 32-year-old chef opened the second location of his one-of-a-kind eatery 3,000 miles away from the first at a spot some may argue is as pleasantly peculiar as Hall's cuisine: atop Space Ninety8—a retail concept store from Urban Outfitters—in Williamsburg. Like the original, The Gorbals Brooklyn serves out-of-the-box dishes including bacon-wrapped matzoh balls, falafel-crusted sweetbreads, and beef tongue. Did we mention its signature dish is a whole pig's head? Haute Living chatted with Hall about his restaurant's new east coast outpost, and what sets it apart from its Los Angeles counterpart.
How big of an impact did winning Top Chef have on your career?
Since Top Chef, I haven't stopped cooking, and that's allowed me to be as creative as possible. I learn from everything I do. When you're around lots of talented people, [their talents tend to rub off] on you.
Why did you decide to open a second The Gorbals in New York City?
Everything came together perfectly. Urban Outfitters was looking for a consultant; I loved the space and thought it was better for a restaurant than a café. And then I became more than a consultant. It was a great opportunity to bring me and The Gorbals back home to New York.
What are the main differences between the two locations in terms of menu, ambiance, and overall vibe?
The L.A. location is very much off the street with no natural light, like a dungeon, whereas the Brooklyn locale is light and airy with its skylight—the room has a breathiness about it. The food has the same soul, and some dishes carry over between the two.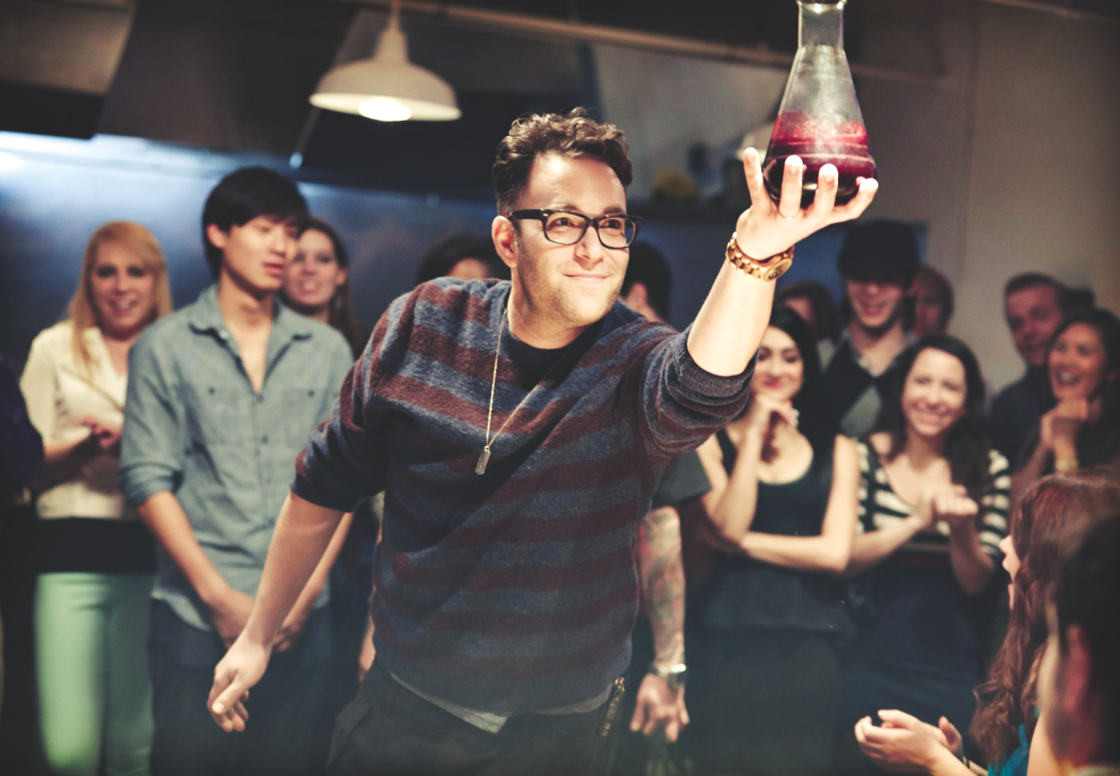 From your bi-coastal perspective, what's the main difference between the general culinary taste of Angelenos versus that of New Yorkers?
I've found Angelenos prefer larger portions. They don't mind paying for it—they just want the plate of food to be bigger. Our banh mi poutine is probably the most popular dish in both locations.
How often do you change the menu?
We try to change it every couple of months at least, with some specials and other changes in between. For example, our grilled rabbit dish was once served with cherries, but is now garnished with apples instead. We're also very seasonal.
Describe the kookiest/most unexpected item on the Brooklyn menu?
Steamed pig's blood custard topped with uni—I'd say that takes the cake.
Which dishes and drinks are you most proud of?
I love our rabbit—the technique [used to make it] is solid. I love the lamb ribs— the introduction of freeze dried fruit is awesome. And our entire cocktail list is amazing; our head bartender Christine has a real knack for balance.
Name three ingredients (aside from the basics such as salt, pepper, and flour) that The Gorbals' kitchen would be completely lost without.
Malt vinegar, toasted milk solids, and olive oil.
What inspired the restaurant's signature pig's head dish? Do you serve it with any other peculiar ingredients?
The ingredients that we choose are based on the market that week. We try to put sides with it that really highlight the season and what's available. Honestly, it was inspired by Fergus Henderson, whose roasted half pig's head is served with watercress and shallots.
Which drink on your cocktail menu pairs best with the Pig's Head?
A hoppy pilsner like Firestone, or a dry English cider.
Why does the kitchen need 24 hours notice before serving the eye-popping platter?
In New York City, you don't. We're fast here.