When it comes to interior design, Bay Area denizens are fortunate enough to have a wide selection of designers and resources at their finger tips. Take nousDECOR for example — it's a website that allows consumers to browse products and images of rooms to gain inspiration and connect with retailers and the site's Chief Designer, Mark Cutler. A native Australian with over 20 years of high end interior design under his belt, Cutler now splits his time between San Francisco and Los Angeles. His clients include A-list celebrities and Facebook founders and his highly personalized design style incorporates high and low items, DIY elements, and traditional retail components to make a space that is livable but also illustrative of who the dweller is as a person. We recently sat down with Mark to talk decor, luxury home trends and SF's design scene. Here's how our conversation went down.
Why did you decide to join nousDECOR?
You know it's funny. I've been part of a pack of interior designers sitting around asking ourselves what are we going to do next? The way people designed five years ago is different from what we we do now. I wanted to be part of what is next. The nousDECOR founders have created a site that really does mimic the whole shopping experience in a way that no other site has been able to do. There is a community of curation and we're really building a community with something for everyone. Whether you have $2000 to design your living room or $10 to spend at the thrift to decorate your dorm room, we treat your design with respect.
How does your design process work?
When I sit down with a new project, I like to get to know my clients. I see my role as a designer kind of like a portraiture — I'm going to make a portrait of someone's life and then they will walk into it and should feel like they fit right in. I love to walk away from the project and hear what the clients' friends have to say. So many times it's "this space looks just like you!" I start by looking at different aspects of the person's life. Where are they from? How important is it to be kid-friendly? Do they want to impress friends with great art? Are they people who come from money? Are they people who have just bought their first big home?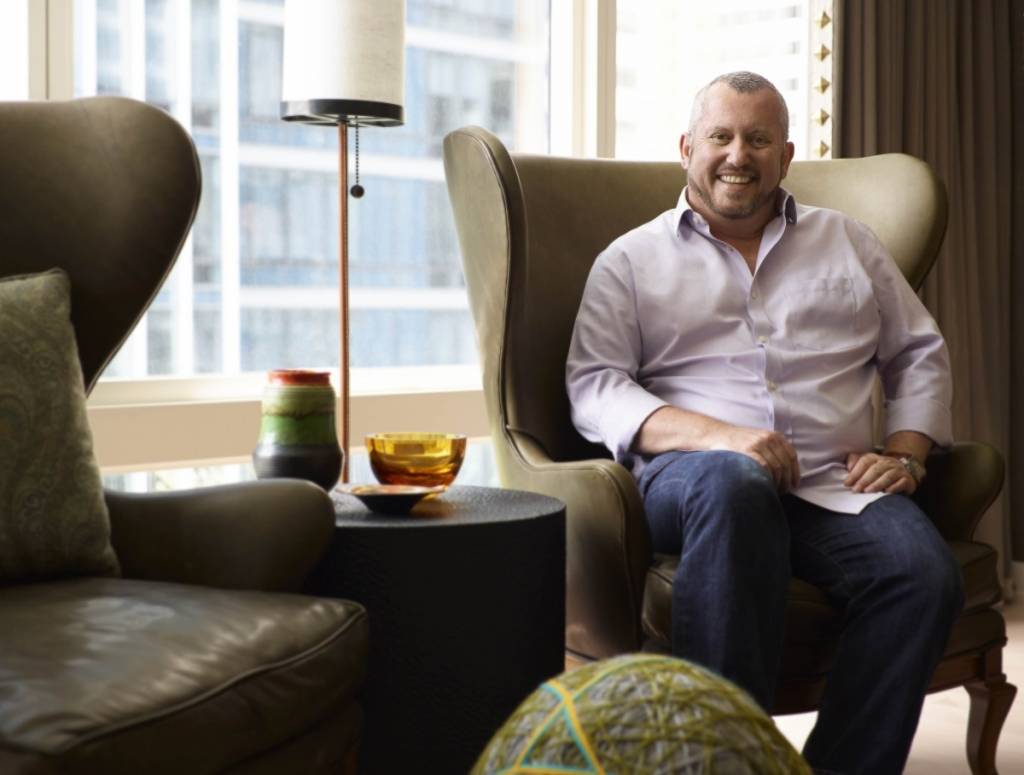 Photo Credit: nousDECOR
How do you think the SF design scene is now?
I think it's really frenetic. It's like going to New York ten years ago. There is so much going on and so much effort is put into finding an apartment that no one really has time to sit back and go, "oh isn't this great?" When I look at the design magazines, I see a bunch of houses that were put together very quickly for major clients. They are very pretty and very well done, but I have no idea who is living there. When you look at my projects, you know exactly who that person is that is living there. This quality of personalization feels missing up in San Francsico.
What are your favorite design shops in SF?
I love Jay Jeffers' store, The Cavalier. I think it's a great store. I love that San Francisco has one of the last good architectural book shops in Jackson Square, William Stout Architectural Books.
Where do you like to eat?
Well there is a little vietnamese place that I like. The one at the Ferry Building? What's it called again?
The Slanted Door?
Yes, the Slanted Door! There is also the new Michael Mina restaurant at the Milliemun Tower that I go to a lot. They make great cocktails.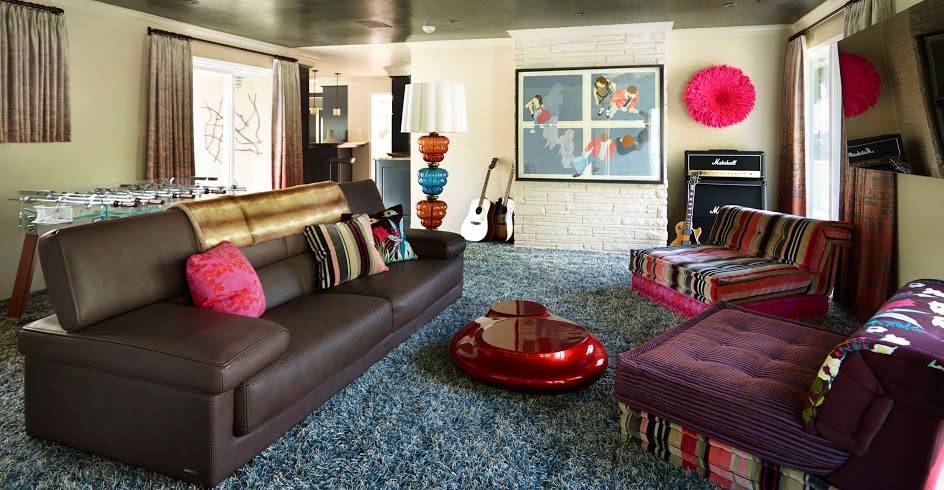 Photo Credit: nousDECOR
Let's talk luxury clients. What do they want in their homes?
For our clients who all have busy lives and many of them multiple homes, the greatest luxury we can offer them is time, as that seems to be the thing they cannot get ahead of. So anything that will help create a home that will give them more time is high on their list. For example: Concierge-style services where we offer regular maintenance programs, approved vendors for repair and updates. Keeping track of a modern house can be very time-intensive. Since we have designed the house, we are the best people to help our client maintain it, with regularly scheduled deep cleaning, painting or even replacement of outdoor furniture. These types of services are the new luxury. Along similar lines we are seeing an uptick in automated homes again. But not the complicated, mind-numbing versions we have seen in the past. The new systems are operable anywhere in the world from your smart phone and will control everything from lighting and heating to music. There are several systems with varying degree of complexity. One of the most popular is SONOS, a wireless music system. The huge advantage that they offer is that since they are wireless it is very easy to keep updating the system.
What makes a home haute?
Luxury clients are always looking for something unique that establishes them as tastemakers among their friends. This can take a lot of different forms. Wine cellars have been popular for some time now, but we are now being asked more and more for tasting rooms that go with them. Home spas are another trend that have been around for a while, but we are now being asked to add a massage room, or meditation room to that. So the trend is now to more elaborate manifestations of those ideas. It's not uncommon to be asked to put a sitting area in a tricked out garage so a guy can hang with his buddies to admire his car collection. Coupled with this our luxury client is a much more informed consumer who want to create spaces to indulge their new interest.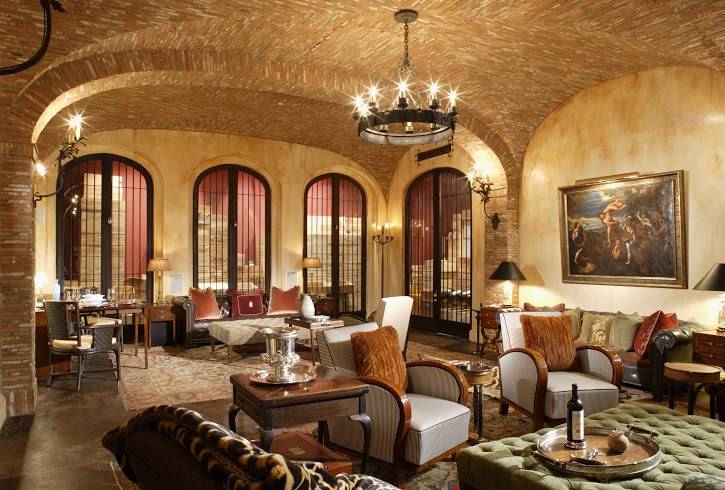 Photo Credit: nousDECOR
What trends are on the horizon for 2015?
Voice control will be a huge trend, It has already started to hit the luxury market with some of the smart TV's, but there are many variations on the theme. The new Jibo Robot assistant is only the frontier. In the next year we will see a lot more of home control systems switching to voice-activated, whether it be audio, heating/ cooling or even security. I think this is part of a larger trend of transparent technology. In the past few years people claimed status by showing off the technology, it was considered a badge of honor to have a wall of flashing lights (in fact it was not an unusual request to include some "dummy " boxes with lights to beef up the display) or a cadre of remotes. In today's luxury home, the goal is to hide EVERYTHING, so the more voice control the better.
What trends are over?
I think we are finally seeing the end of grey color palettes. For the last several years it feels as though Restoration Hardware was the default tastemaker for the nation. As this look becomes more ubiquitous, I think that people are looking at other sources for inspiration and finding a whole new colorful world. Once again online resources for inspiration have really opened up the eyes of luxury home owners to a world of possibility.
What's the most common request for those looking for luxury in their new homes?
The most common request in new luxury homes is still for a large TV. In fact, requests for TVs around the house have increased. It is not an unusual request for one in the living room (although we usually do our best to disguise that), but we are seeing more and more in all bedrooms, and now outdoor spaces and master bathrooms with TVs. Streaming services have replaced a lot of the equipment usually associated with TVs, so these are much cleaner installations.
Subscribe to discover the best kept secrets in your city