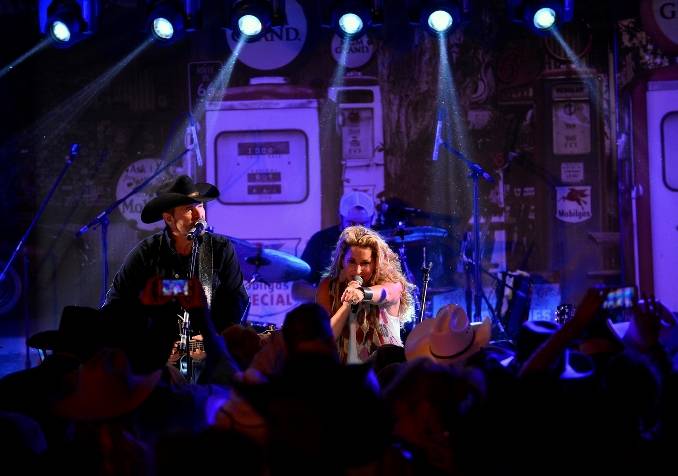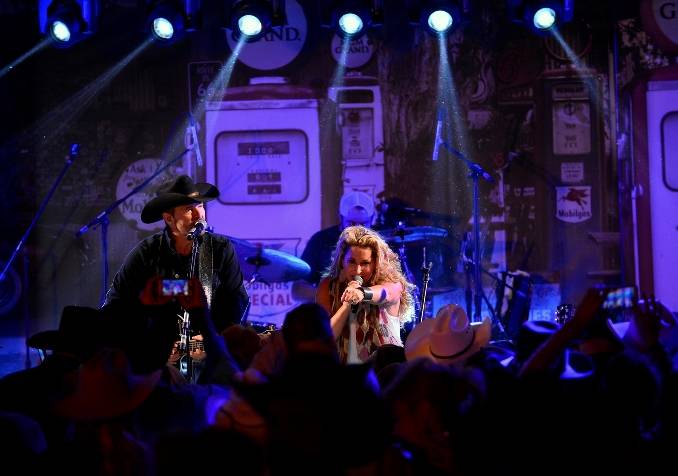 Country music duos were the artists of choice for the last few days at the Crown Royal Gold Buckle Zone at the MGM Grand during its National Finals Rodeo celebration with free concerts by The Voice – Season 4 finalists The Swon Brothers and the newly reunited group Trick Pony.  Both groups performed two high-energy concerts apiece – each thoroughly entertaining the group of fans who gathered at the rodeo after-party hot spot.
Keith Burns and Heidi Newfield of Trick Pony performed some of their greatest hits including "On A Night Like This," "It's A Heartache," "Pour Me" and "Just What I Do," among many others, Sunday, Dec. 7 and Monday, Dec. 8. After performing their set on Sunday, the 2001 CMA Artist of the Year winners returned for an almost 30 minute encore, thrilling the Gold Buckle Zone crowd.
On Tuesday, Dec. 9, and Wednesday, Dec. 10, Zach and Colton Swon, aka The Swon Brothers, proved just why they were the first duo on The Voice to ever make the show's finale. The Oklahoma natives kept the crowd rocking on the dance floor all night long, singing their own original hits including their newest singles "Later On" and "Pray For You" from their new self-titled album The Swon Brothers as well as singles that they covered on The Voice including "Danny's Song," their highest charting single from the hit reality TV show.  Before Tuesday night's concert, The Swon Brothers met with NFR saddle bronc rider Bradley Harter and his wife Kirby and the group chatted about how the rodeo was going so far for Harter, who is a nine-time NFR qualifier.
MGM Grand hosts free nightly entertainment at the Crown Royal Gold Buckle Zone and will feature three upcoming performances by The Randy Rogers Band to wrap up this year's entertainment lineup. Rodeo fans also can catch the nightly "Wrangler NFR Countdown Show" hosted by Stran and Jennifer Smith followed immediately by a live feed of the rodeo in the Wrangler Hollywood Theatre.
Like Haute Living Las Vegas? Join our Facebook page or follow us on Twitter. Want Haute Living Las Vegas delivered to your in box once a week? Sign up for our newsletter.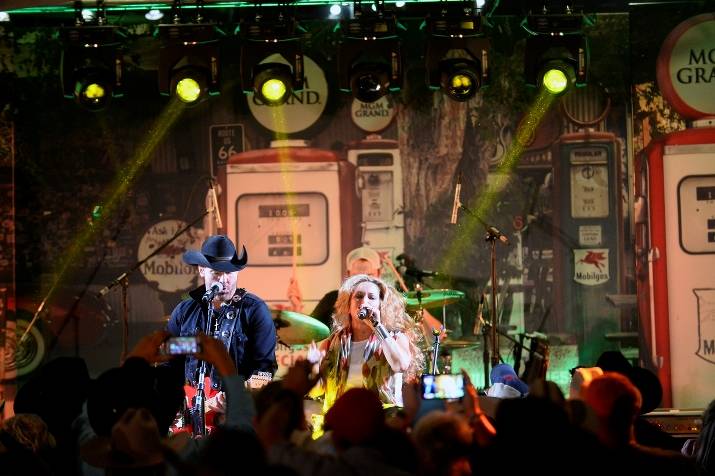 12.9.14 Trick Pony Performs at the Gold Buckle Zone at MGM Grand 04 - Photo by Bryan Steffy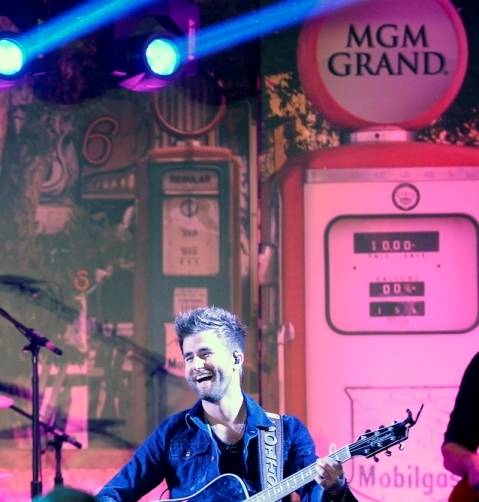 12.10.14 Colton Swon Performs at the Gold Buckle Zone at MGM Grand
12.10.14 The Swon Brothers Meet with NFR Saddle Bronc Rider Bradley Harter at MGM Grand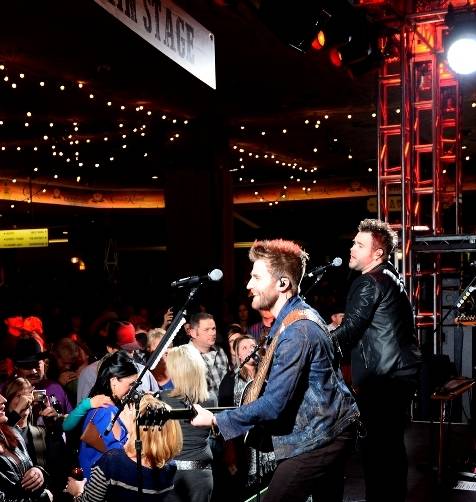 12.10.14 The Swon Brothers Perform at the Gold Buckle Zone at MGM Grand 01 - Photo by Bryan Steffy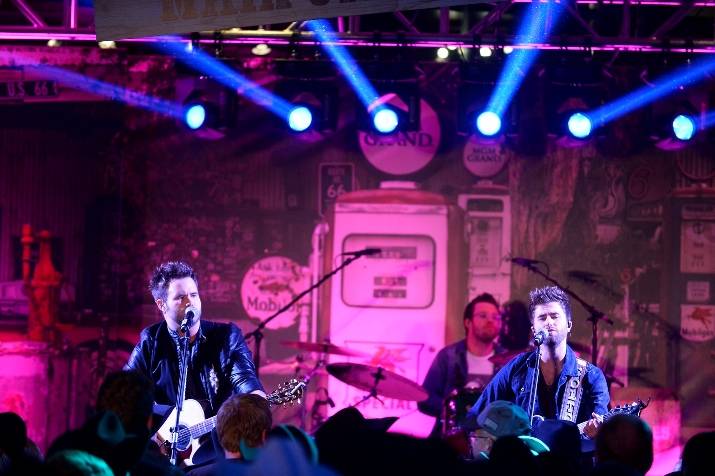 12.10.14 The Swon Brothers Perform at the Gold Buckle Zone at MGM Grand 02 - Photo by Bryan Steffy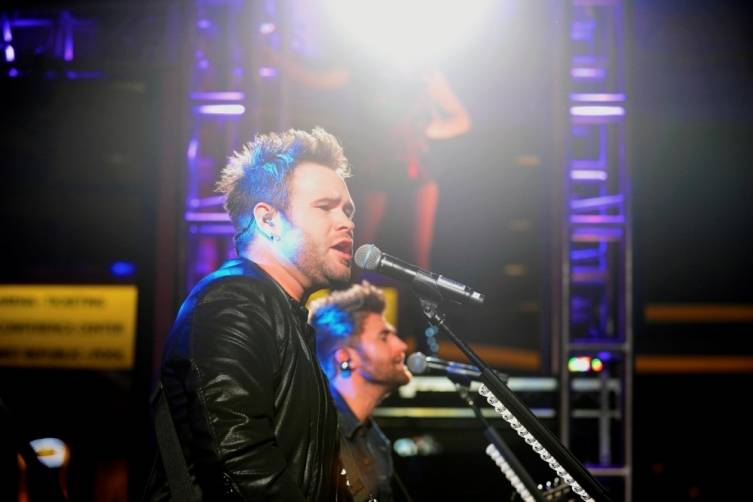 12.10.14 Zach Swon Performs at the Gold Buckle Zone at MGM Grand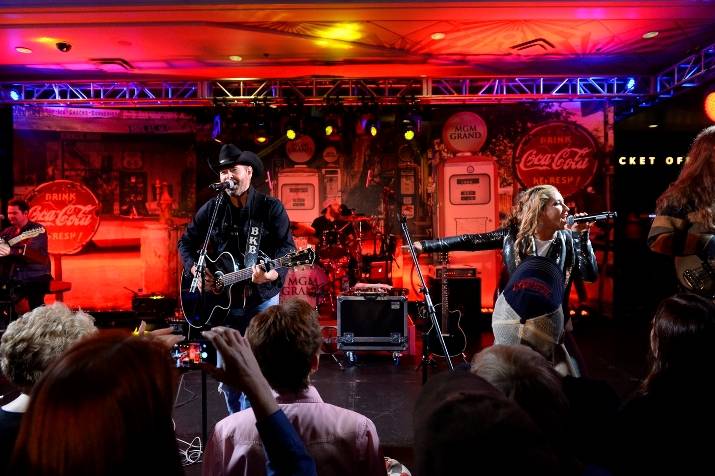 12.9.14 Trick Pony Performs at the Gold Buckle Zone at MGM Grand 01 - Photo by Bryan Steffy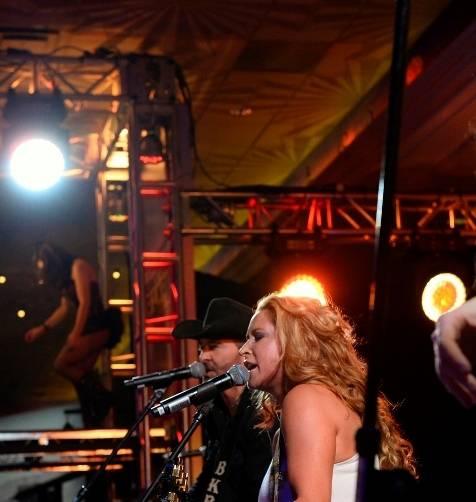 12.9.14 Trick Pony Performs at the Gold Buckle Zone at MGM Grand 02 - Photo by Bryan Steffy
Subscribe to discover the best kept secrets in your city