Whether it's the smell of the locale's perfectly marinated and sizzling Porterhouse, the intimate ambience of its Brazilian cherry wood floors and alabaster chandeliers, or the welcoming demeanor of the General Manager, Adam Tarnowski – those who dine at Wolfgang's Steakhouse know it will be an unforgettable experience from the very beginning.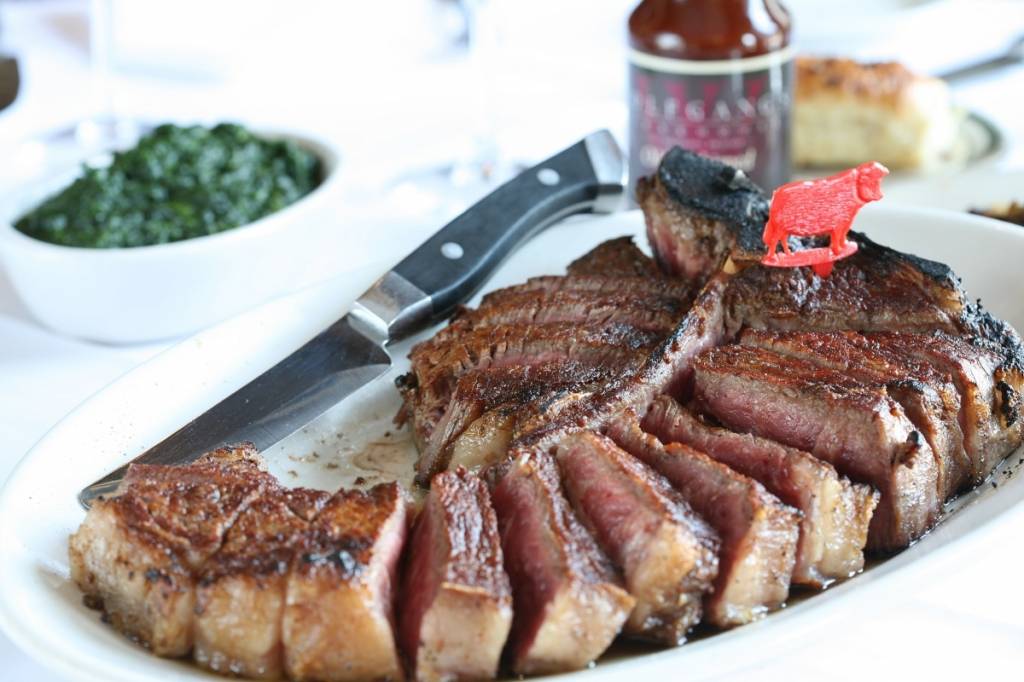 The brainchild of Wolfgang Zweiner, once head waiter at the nationally-acclaimed Peter Luger's Steakhouse, the original Wolfgang's Steakhouse was opened in 2004 on NYC's Park Avenue. Now boasting eight locations worldwide – including other parts of Manhattan, Hawaii, Beverly Hills, Tokyo and of course, Miami – this leading steakhouse has become a global sensation, recognized for its perfectly prepared 28-day, dry-aged steak.
So what do you order when you visit this mouthwatering must-try? With appetizers like Canadian bacon and ahi tuna tartare, an entrée list that includes filet mignon and grilled Chilean seabass, sides of German or mashed potatoes and creamed spinach, and a crème brûlée that promises to change your life, the answer is: everything. But the real star of the show is its Porterhouse steak. Dry-aged onsite for an average of 28 days in the restaurant's very own aging box, this delectable dish is cooked in a 1,600-degree broiler and served sizzling. Pair it with a glass of Chateau St. Jean's 2012 Cabernet Sauvignon, and believe us when we say you're in paradise.
Opening in 2013, Wolfgang's Steakhouse Miami – the empire's only Florida location – jets out over the Miami River, in Downtown Miami, offering waterfront views from every seat in the house. Famous as much for its impeccable service, expansive Wine Spectator-recognized wine list and delicious seafood as it is for its steak, Wolfgang's Steakhouse promises an evening of flavorful fare guaranteed to keep you coming back for more.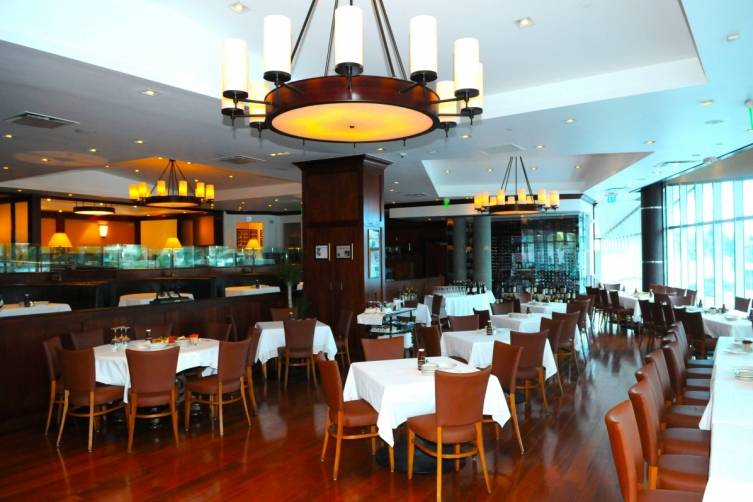 Wolfgang's Steakhouse is located at 315 S. Biscayne Blvd, on the second floor of the Related building.