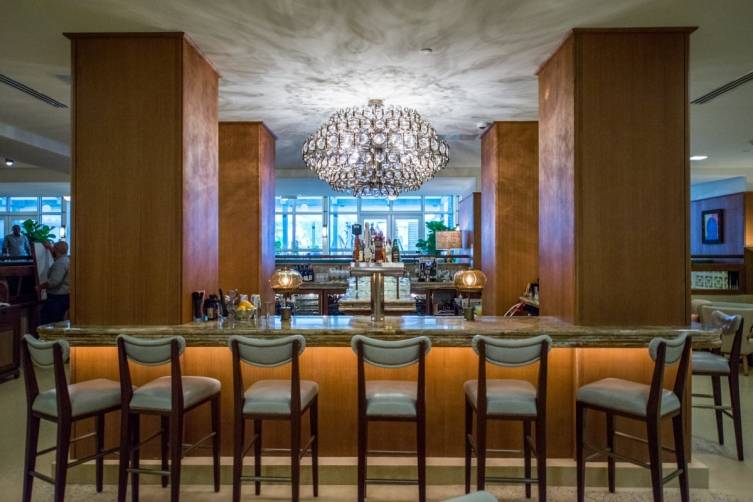 When Haute Living interviewed celebrated Miami chef Michelle Bernstein last month, Bernstein was excited about the gorgeous 1960's throw-back design of the Thompson Hotel, where Seagrape is situated. She was also excited about offering a new menu and "Florida Brasserie" concept to Miami Beach, a crowd she hasn't regularly played to since her Tantra days in the late '90s. Much has happened since she left the sexy nightclub-restaurant, and it's safe to say she's upped her game while, as she says, "dialing back a bit."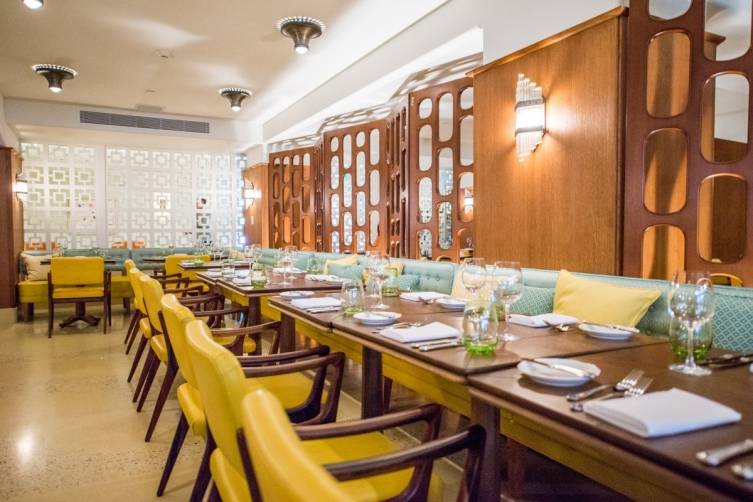 In fact, Chef Bernstein's game has become very public ever since Esquire magazine's food critic dubbed Azul the "Best New Restaurant in America" after her arrival. The spotlight didn't dim when she then left to open Michy's with her husband, David Martinez, and it was rated one of the top 50 restaurants in the country. So needless to say, people expect a lot from her… and Seagrape. Well, they should because it's fabulous.
Every dish was on point, exactly as you would want it. The rolls that arrived before dinner were better, fresher versions of the beloved American dinner roll — what's more they came with pickled vegetables and two creamy spreads. The organic kale salad had pomegranates, slivered Asian pears and walnuts. The Warm Gougères more than passed muster with a finicky Frenchman and the stuffed squash flowers were so good they had the same gentleman on the floor. Entrees were equally enticing and appropriately sized for the $21 – $39 price dance (if you don't count the Jackman Ranch Florida Wagyu). Each one was interesting, but not too fussy and just as you imagined it should be.
Old-school buns fresh out of the oven at Seagrape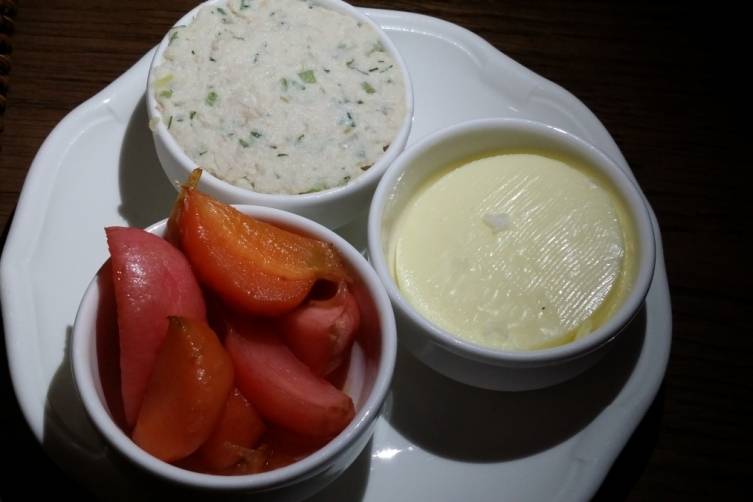 Pickeled Vegetables arrive with butter and fish spread at Seagrape
Organic Lacinato Kale Salad with pomengranites at Seagrape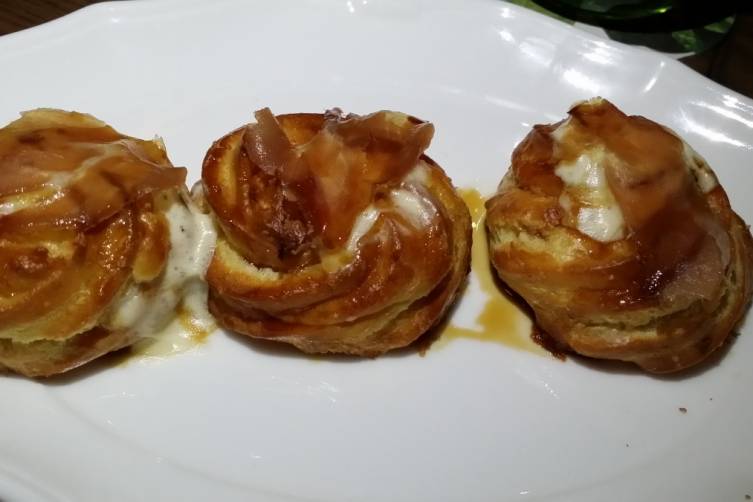 Warm Gougères with cheese at Seagrape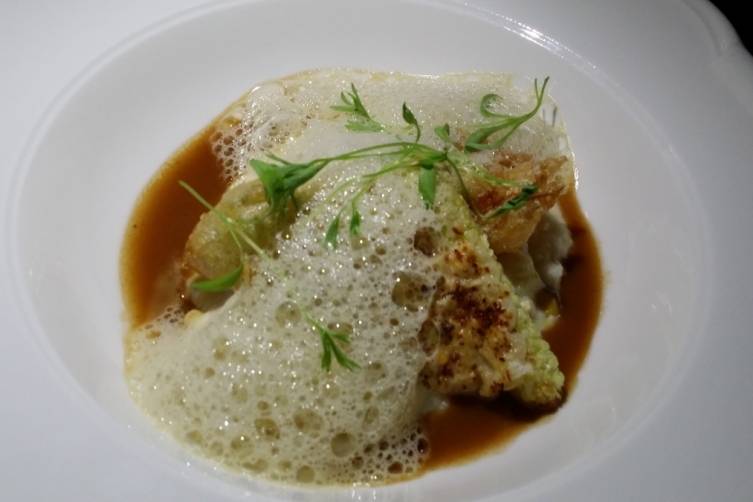 Stuffed Squash Blossom with shimp mousseline at Seagrape
Roasted Porchetta with Caramelized apples
Crispy Skin Florida Snapper with rice cakes and sofrito broth
Cassoulet of Poulet Rouge
Apple Tarte with caramel sauce
Doughnuts at Seagrape