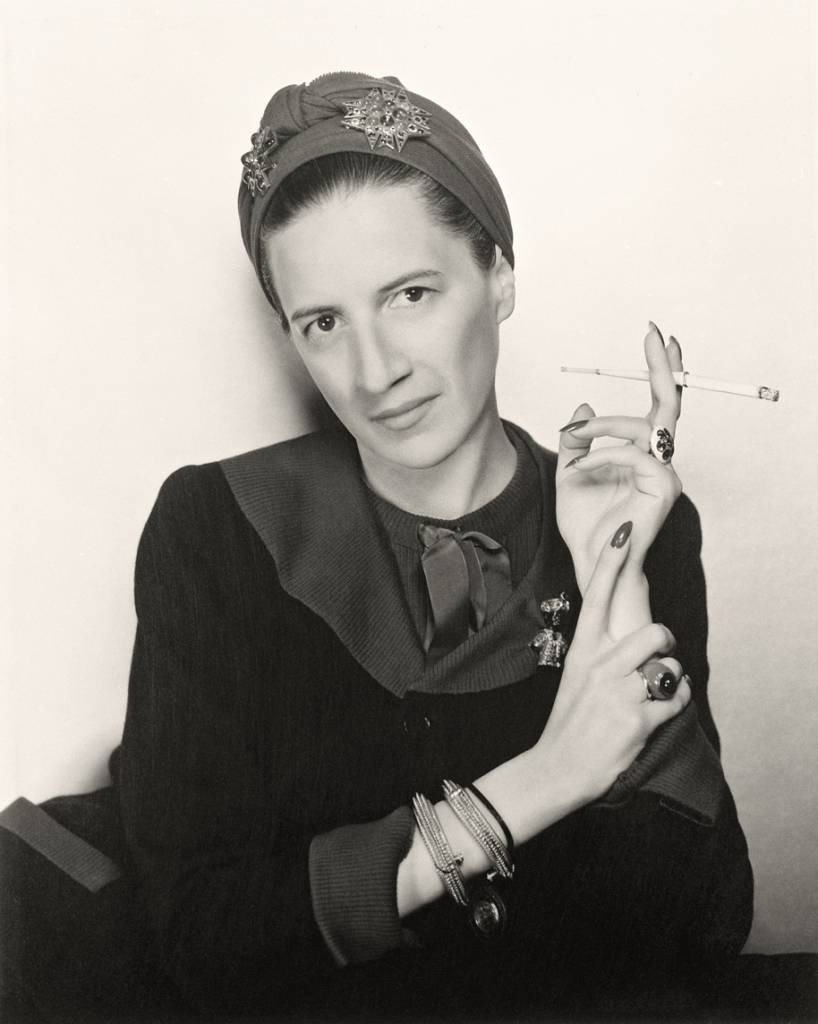 Photo Credit: George Hoyningen Heune
The legendary Diana Vreeland loved scents. Therefore, it makes perfect sense that her grandson Alexander Vreeland created Diana Vreeland Parfums, the first step in developing a luxury brand to modernize the legacy of the high priestess of fashion who died in 1989. Diana, who often wrote about scents, spent 26 years as the fashion editor at Harper's Bazaar and, as editor-in-chief, transformed Vogue from a sleepy social magazine to the dominant fashion magazine that it is today. (And you thought it was all Anna Wintour's doing?) In 1971, Diana took over the Costume Institute at New York's Metropolitan Museum, where she brought to life the idea of showing fashion in museums.
Diana was theatrical, colorful, confident, intelligent and fun and it's that personality that Alexander bottles in the fragrance and beauty collection available at Neiman Marcus in San Francisco's Union Square. This fall, Alexander made an appearance at the store to promote Diana Vreeland Parfums, which comes in five scents named after her favorite exclamations, like Simply Divine, Absolutely Vital and Perfectly Marvelous. He talked about his grandmother and the new line to Haute Living.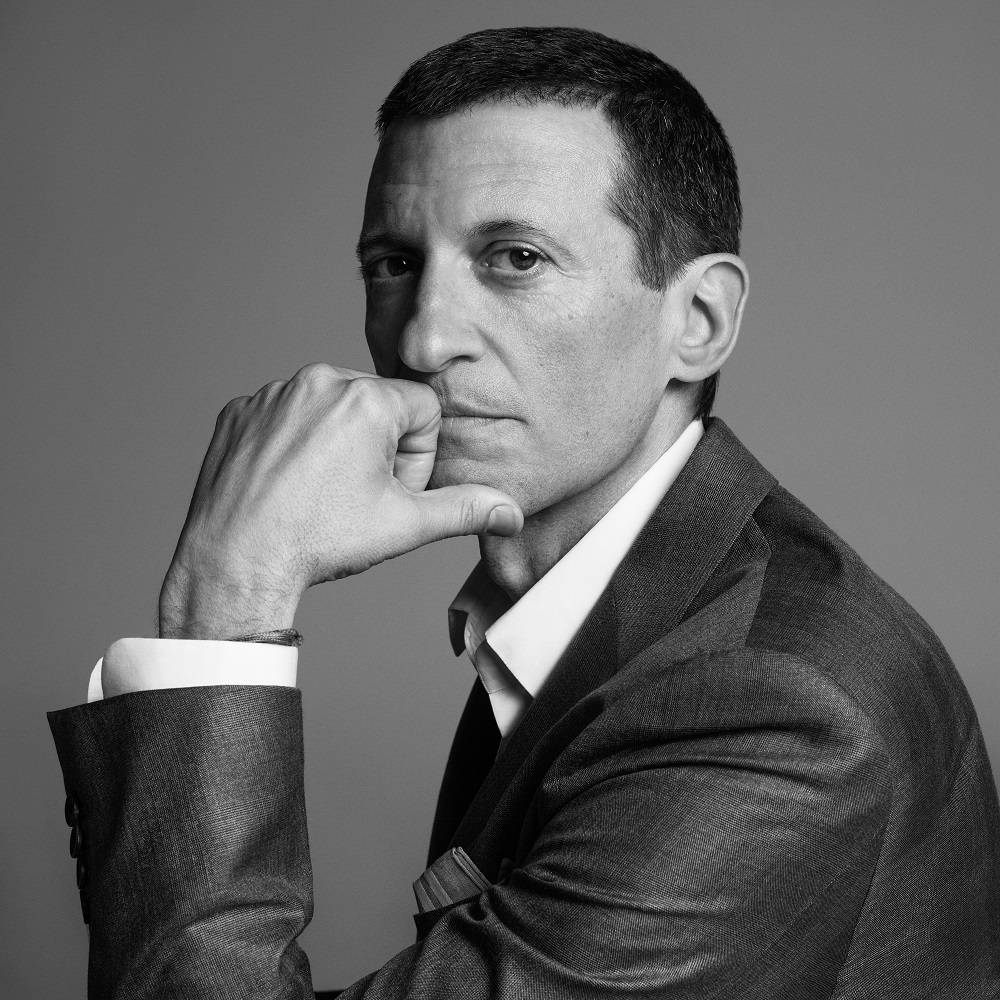 Photo Credit: Inez & Vinoodh
HL: Who is this line created for, in other words, who is the ideal woman?
AV: The fragrance collection was inspired by the men and women who have been touched and motivated by my grandmother. When my wife (Lisa Immordino Vreeland) started to show her documentary, Diana Vreeland: The Eye Has To Travel, I realized that a new generation of people all around the globe were feeling energized and empowered by my grandmother's message. It is based on this spirit that we create each product in the collection.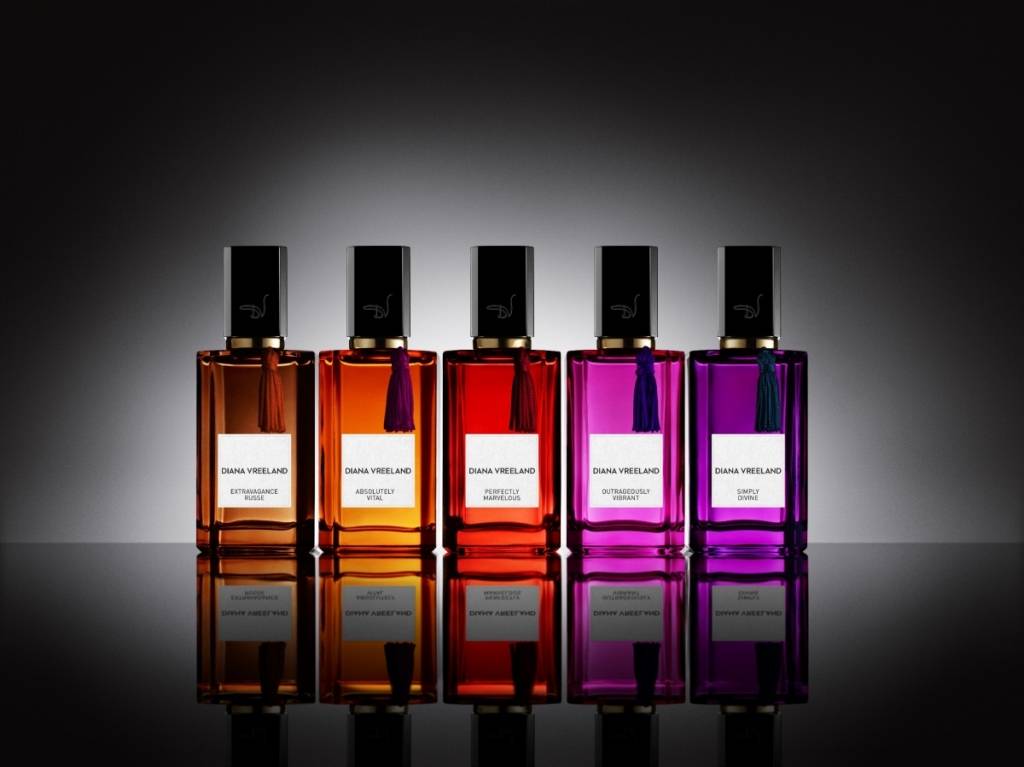 Photo Credit: Courtesy of Diana Vreeland Parfums
HL: What would your grandmother say about Diana Vreeland Parfums?
AV: It is simply divine…to die for!!!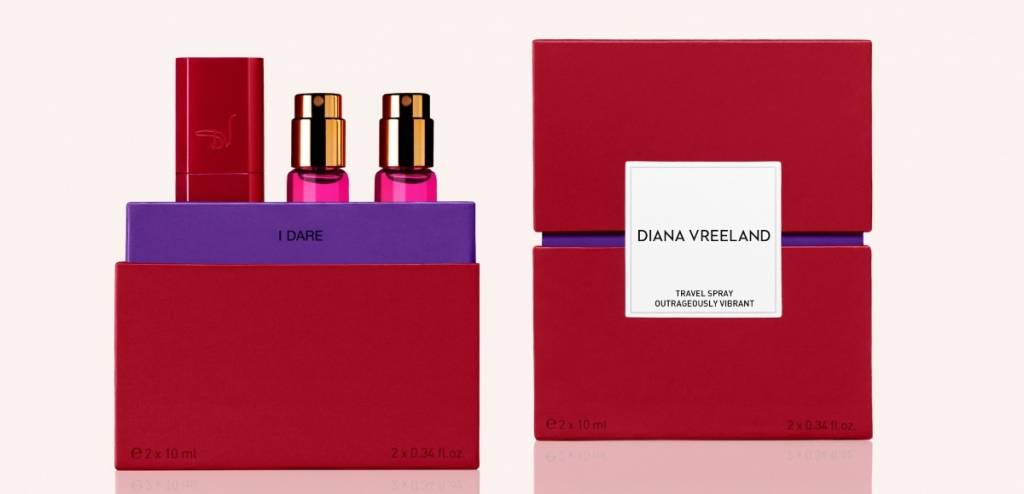 Photo Credit: Courtesy of Diana Vreeland Parfums
HL: What did fragrances mean to your grandmother?
AV: My grandmother could not live without fragrance. While she was at the Costume Institute of the Metropolitan Museum she piped it into the air conditioning vents as she could not imagine an exhibit that did not include a specific scent. To her, perfume was essential…and she liked them bold, strong and beautiful.
HL: Which scent do you most associate with her?
AV: We have two fragrances in the collection which I think would be her favorites: Extravagance Russe is an oriental eau de parfums with a beautiful amber note and Absolutely Vital is an ode to sandalwood.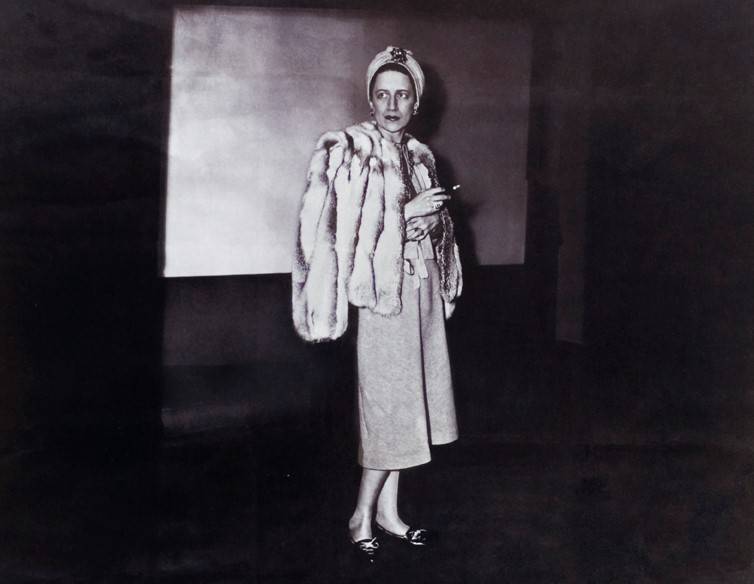 HL: Diana was so colorful with such a presence; how can any parfum possibly live up to her?
AV: We started this process out by writing a detailed olfactive brief on our vision for a Diana Vreeland fragrance. We wanted to create beautiful unique fragrances that also had a commonality and therefore were seen as a collection. We sat down with the great perfumers at IFF (International Flavors & Fragrances, Inc.) and shared our very clear ideas of what Diana Vreeland Parfums needed to be. One of our challenges was that we were looking for fragrances that had many facets so we kept fine tuning the individual fragrances until they had all the elements we were looking for.
The perfumers were very inspired by my grandmother's stories and by our desire to use the most pure, rich and fine ingredients. Everything we create must be the best quality so if she were alive today she would be our top customer.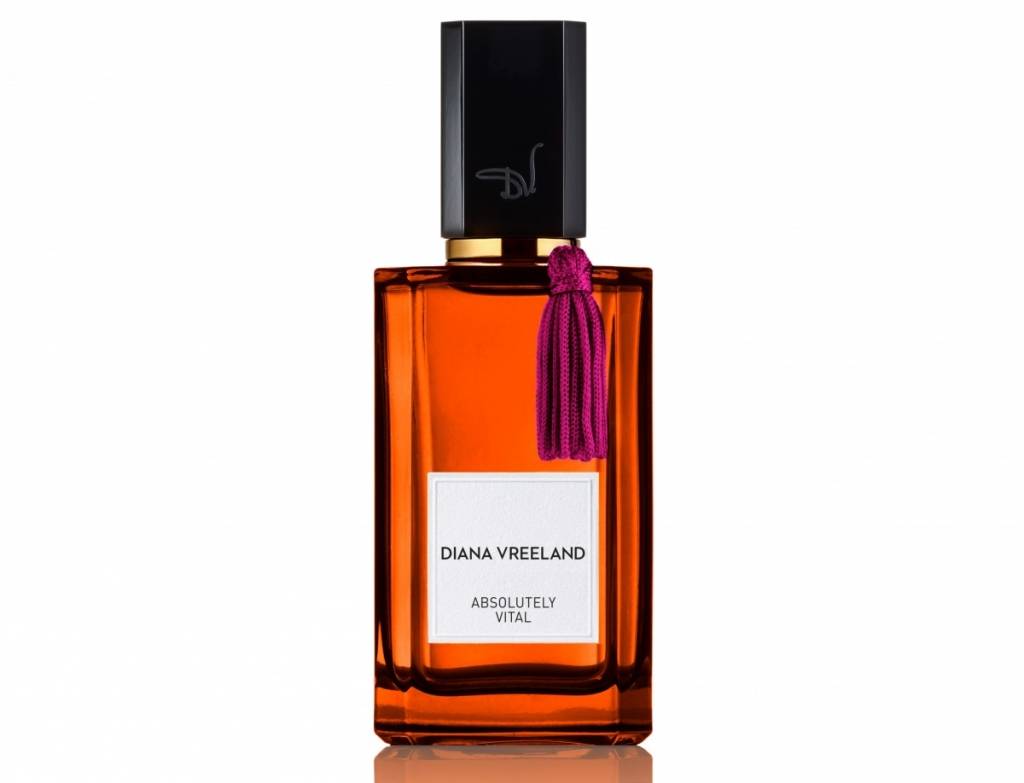 Photo Credit: Courtesy of Diana Vreeland Parfums
HL: The bottles are gorgeous. Tell me about them.
AV: I fell in love with the bottle. It is made by Brosse, the French glass manufacturer who created the Chanel #5 bottle and mastered making glass bottles to emulate the cut edges of crystal. As an ode to my grandmother, Fabien Baron the great art director, designed the proportions and beautiful combinations of colors that contrast and play off each other. Each component we use—from the glass to the packaging—have different ways of reflecting light and showing color. Fabien also designed the long lacquered black cap that is a reminder of my grandmother's love of exaggeration.
HL: Your grandmother had a way with words. Talk about naming each fragrance using a quote from her.
AV: I came to the conclusion that the two legacies of my grandmother that are most relevant for a fragrance collection were her words and passion for colors. I am thrilled that you picked up on these two elements as I see them as two of the pillars of the collection. We created a list of great short quotes of my grandmother's and once a fragrance is complete we play with what quote could best define that juice. We have had a lot of fun with this process.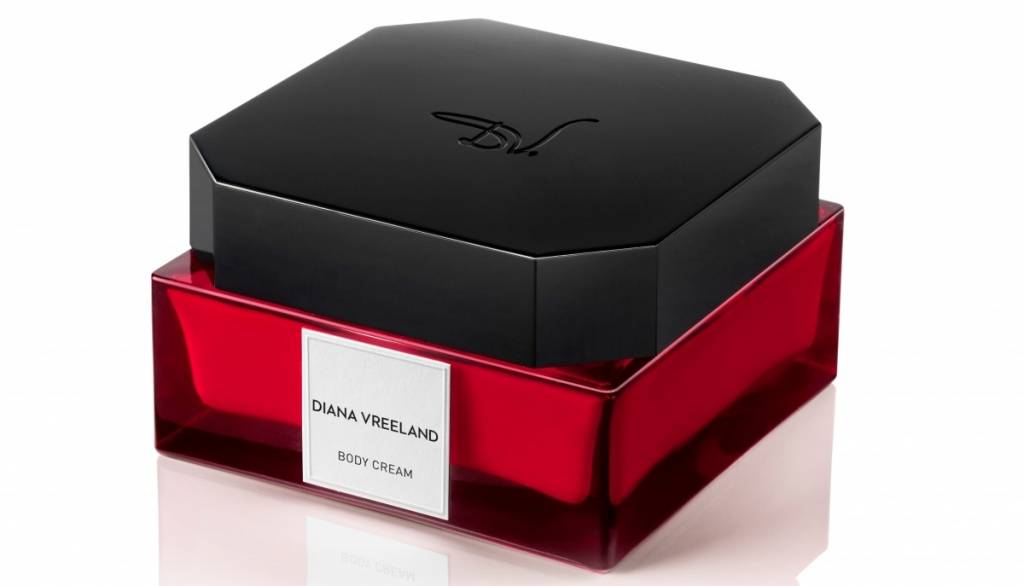 Photo Credit: Courtesy of Diana Vreeland Parfums
HL: You have candles, parfum and body cream. What's next for the brand?
AV: I see the Diana Vreeland collection in all categories of beauty. We will launch more fragrances in 2015 and in the fall we will begin to enter makeup.
Photo Credit: Courtesy of Diana Vreeland Parfums