The MGM Grand kicked off the first weekend of the 2014 Wrangler National Finals Rodeo with three evenings of free live music by country musicians Clay Walker on Saturday, best known for hits including "Then What," "What's It To You" and "Live Until I Die," among others, and Lucas Hoge last Thursday and Friday at the Crown Royal Gold Buckle Zone.
The resort also held the first of two autograph sessions with the more than 20 athletes that comprise the elite Home of the Champions roster, including 21-time World Champion Trevor Brazile and reigning PRCA World Champions Kaycee Feild (Bareback Riding, 2011 – 2013) and J.W. Harris (Bull Riding, 2008 – 2010 and 2013).  Other Home of the Champions athletes include Tuf Cooper, Will Lowe, Bobby Mote, Cody Ohl, Stran Smith, Cody Teel,  Mary Walker and rodeo legend and eight-time World Champion Fred Whitfield, among many others.  The Home of the Champions team will return to the MGM Grand Main Lobby Monday, Dec. 8 from 10 a.m. to 11:30 a.m. to meet and sign autographs for fans.
MGM Grand hosts free nightly entertainment at the Crown Royal Gold Buckle Zone and will feature upcoming performances by Trick Pony, The Swon Brothers and The Randy Rogers Band, as well as a Late Night Party hosted by Dee Jay Silver. Rodeo fans also can catch the nightly "Wrangler NFR Countdown Show" hosted by Stran and Jennifer Smith followed immediately by a live feed of the rodeo in the Wrangler Hollywood Theatre.
Like Haute Living Las Vegas? Join our Facebook page or follow us on Twitter. Want Haute Living Las Vegas delivered to your in box once a week? Sign up for our newsletter.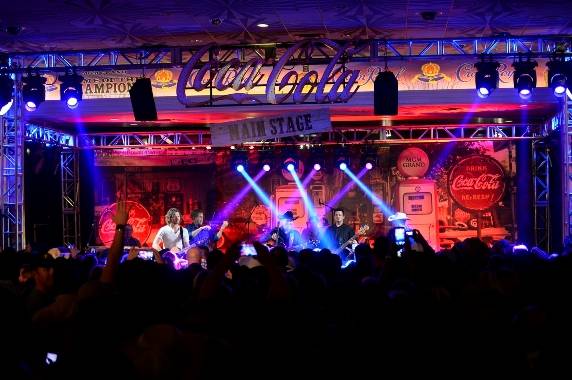 12.6.14 Clay Walker Performs at the Gold Buckle Zone at MGM Grand 02 - Photo by Bryan Steffy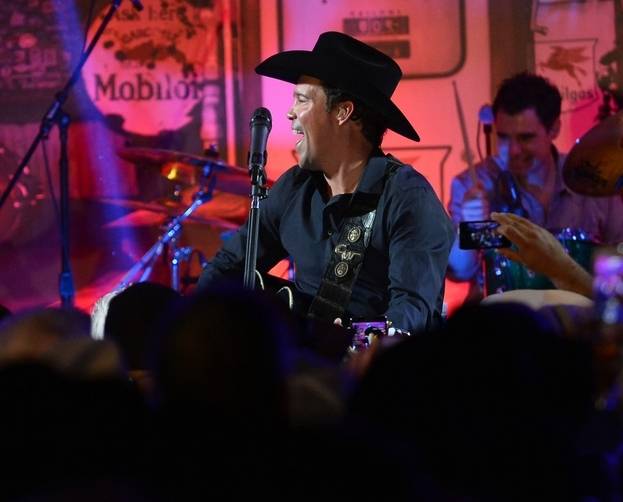 12.6.14 Clay Walker Performs at the Gold Buckle Zone at MGM Grand - Photo by Bryan Steffy
12.5.14 Tuf Cooper, Trevor Brazile, Mary Walker and Fred Whitfield at MGM Grand - Photo by Bryan Steffy
12.5.14 World Champion Tuf Cooper at the Autograph Session at MGM Grand - Photo by Bryan Steffy
12.5.14 Saddle Bronc Rider Bradley Harter at the Autograph Session at MGM Grand - Photo by Bryan Steffy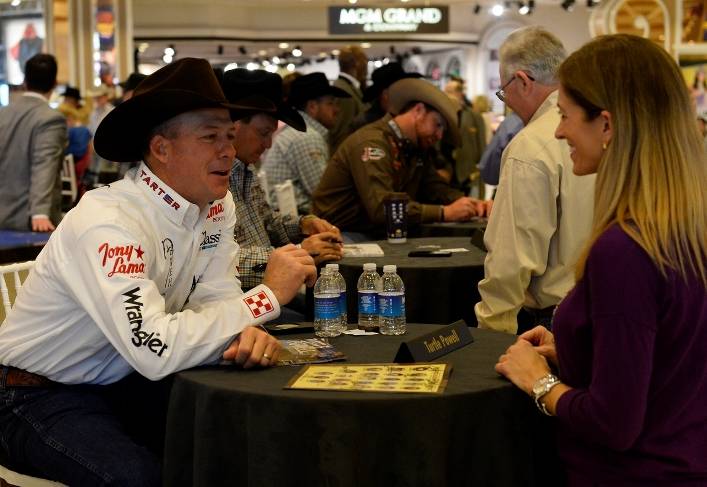 12.5.14 Cowboys Meet Fans at the Autograph Session at MGM Grand - Photo by Bryan Steffy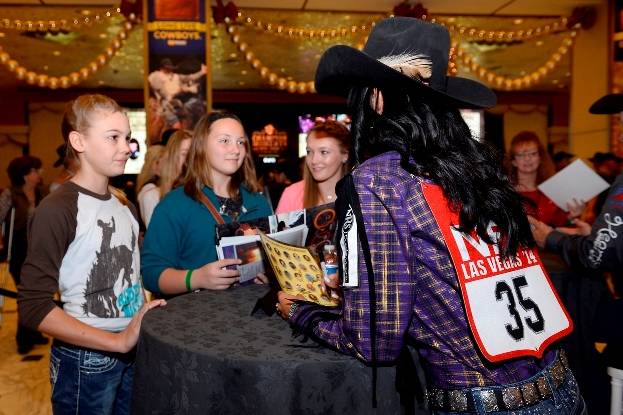 12.5.14 Barrel Racer Kassidy Dennison at the Autograph Session at MGM Grand - Photo by Bryan Steffy
12.5.14 All-Around World Champion Trevor Brazile at the Autograph Session at MGM Grand - Photo by Bryan Steffy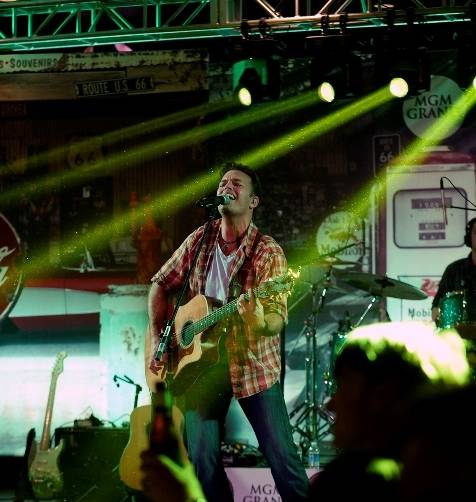 12.4.14 Lucas Hoge Performs at the Gold Buckle Zone at MGM Grand - Photo by Bryan Steffy