One of the most bustling and talked-about stretches of road in Los Angeles, Venice's Abbot Kinney is certainly leading the charge (GQ even dubbed Abbot Kinney the "coolest block in America"), with tons of new openings from bakeries to boutiques. But the happenings of Venice are not solely confined to Abbot Kinney. Here, our not-so-humble Venice Los Angeles guide to some of our favorite stops beyond the beach.
Caudalie
Skincare can be an all-day activity in Venice, thanks to Caudalie's gorgeous Abbot Kinney spa. A mixed-use retail space and spa, Caudalie's menu boasts an impressive collection of services, from firming facials to fresh grape manicures. At the heart of the concept is, of course, Caudalie's luxury, award-winning skincare line, focused on natural anti-aging treatments. So whether you're looking for an afternoon of relaxation or the next great cosmetic product to hit the market, a trip to Venice and a visit to Caudalie should definitely be on your agenda.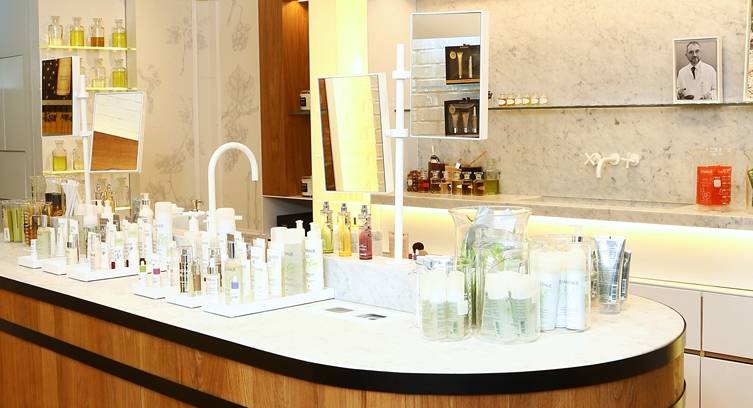 High Rooftop Lounge
If you boast the only rooftop bar in Venice, you better have an awe-inspiring menu to watch the view. Thankfully High Rooftop surpasses our expectations, with inventive cocktails perfectly paired with the seasons. Don't let the slight dip in temperatures dissuade you from heading up to the top of the Hotel Erwin; High Rooftop has plenty of heaters and blankets to keep visitors warm through the winter. And if all else fails, give the Mexican Spiced Hot Chocolate a try.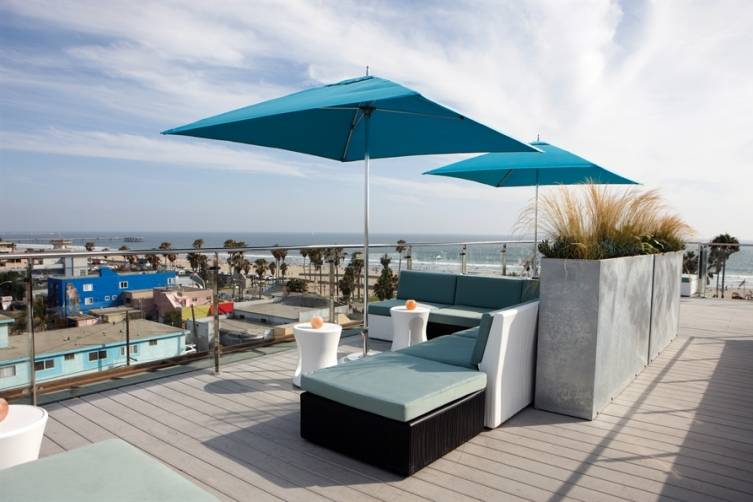 Rag & Bone
Hip fashion house Rag & Bone continues its L.A. expansion, taking up a third area retail space on, you guessed it, Abbot Kinney. Fitting in perfectly amongst Venice's other boutiques, Rag & Bone's Abbot Kinney showroom is highlighted by plenty of beautiful exposed wood and brick. And keeping with the west side's knack for outdoor living, Rag & Bone also features a work-in-progress backyard space that is sure to be favorite hangout by spring. Of course, the cool clothes are the real stars of the show at Rag & Bone—and shoppers can now indulge in-store on the brand's new winter collection.
Chocolatier Blue
L.A.'s luxury dessert craze continues to take over Angelenos' diets, this time satisfying the sweet tooth's of Venice residents and visitors alike. Chocolatier Blue opened along Abbot Kinney in late summer, brining with it imaginative recipes including new fall flavors like Hard Apple Cider, Sugar Plum and White Russian. Chris Blue, the shop's namesake chocolatier, searches the globe for the highest-quality ingredients, ensuring your dessert experience is truly one-of-a-kind.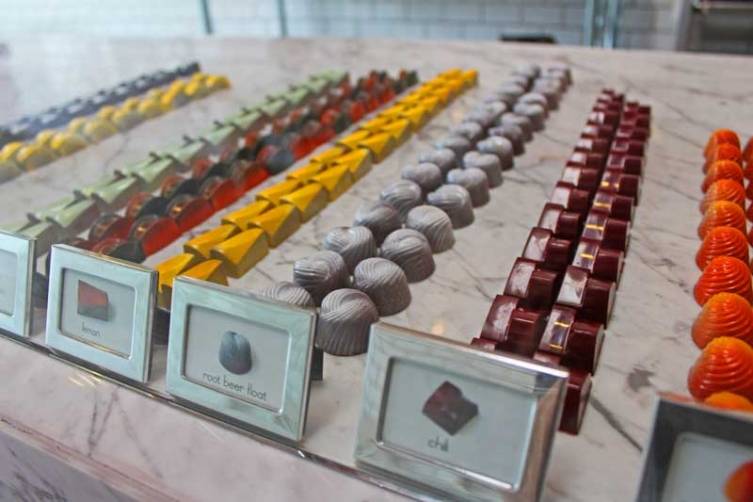 Nick Fouquet
How exactly does a section of Venice land the aforementioned title of "Coolest Block In America," you may wonder? No doubt that Nick Fouquet played a part. The young hat maker set up shop in Venice a few years ago, admittedly with no clear understanding of how he came to find his craft. Soon after, though, Nick Fouquet Hats became some of the most sought-after accessories in Los Angeles, with everyone from Pharrell to Jared Leto coming to the designer for styling. Handmade and highly original, the Abbot Kinney shop also doubles as Fouquet's workspace, so you never know what new piece of art you may stumble upon.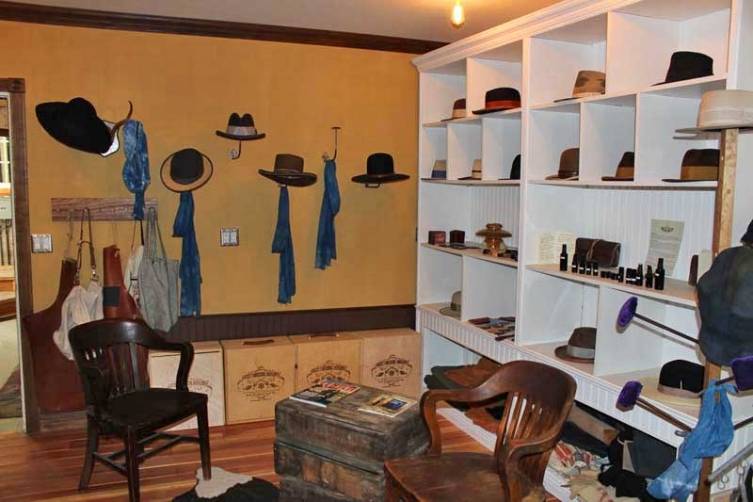 Zinque
Zinque managed to find the perfect recipe to stay open from those cool Venice mornings way past the beautiful Venice sunsets—great coffee and an even better wine selection! Considered to be a local gem by many (particularly since it's not technically located on Abbot Kinney), Zinque brings French flair to the west side with a diverse menu that ranges from flatbreads and paninis to an array of fish and cheeses. Of course, most come in search of the perfect bottle within Zinque's impressive wine collection.
Gjusta
320 Sunset Ave., Venice
Gjusta may be one of the newest eateries to hit Venice, but this huge, high-end bakery is already bringing in big lines and lots of chatter. A product of the neighboring Gjelina restaurant, Gjusta features large display cases of delicious sweet treats, while the exposed kitchen whips up savory sandwiches, salads and more. A smoked fish counter offers a variety of filets, and a butcher's section features a rotating collection of prime meats. (Did we mention this spot is huge?)
Subscribe to discover the best kept secrets in your city