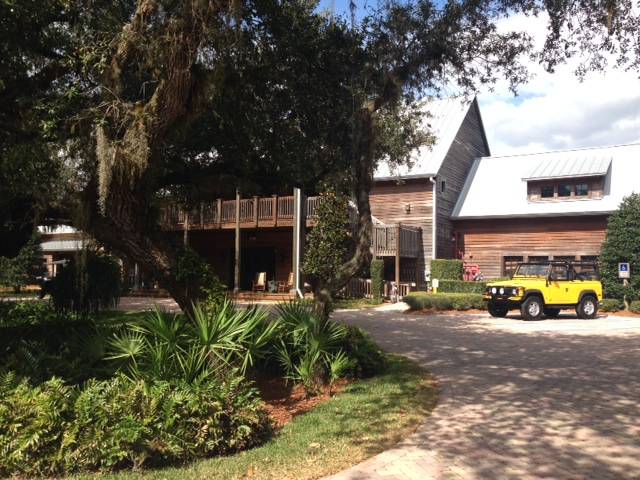 If you live in Southern Florida, you think you have a pretty good idea what it looks like: Art Deco hotels in South Beach, red-tiled roof Mizner properties along the coast, and endless strip malls in the interior. But Pine Creek Sporting Club, a private, warm-weather haven for bird hunters new Okeechobee, breaks all the molds neither looking, nor feeling, like anything else in the sunshine state.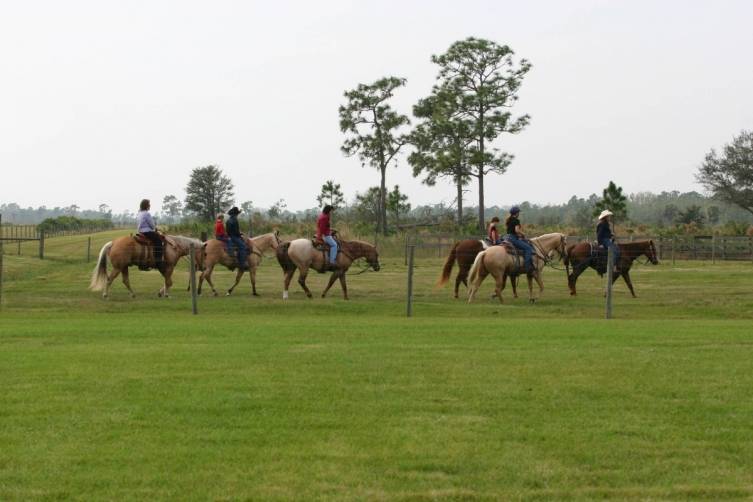 A lot of that has to do with scale and architecture, and the fact they'll bring in 1,000 pheasant to create a hunt. The club was developed by Stephen Myers, a cable television pioneer who is an avid hunter and fly fisherman. "My plan really was to create the NetJets of ranching and hunting. I have owned several private ranches and when I came in to hunt I had to bring in the dogs, bring in the guides, bring in all the staff, just for a week of quail hunting. The cost of that was at least a million dollars a year."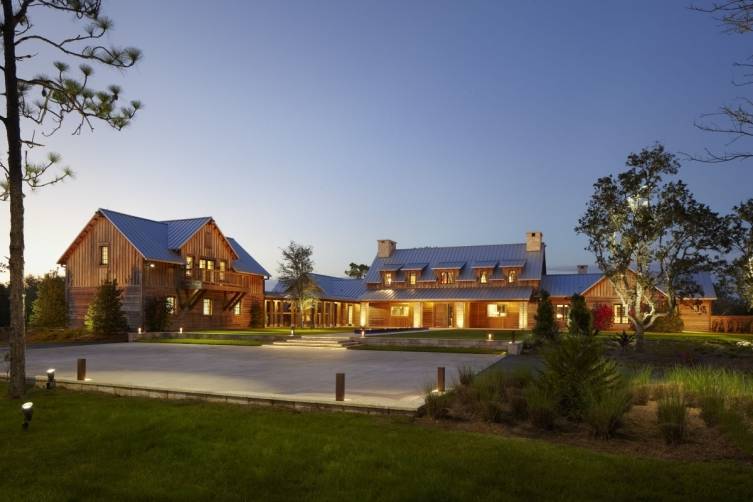 So instead, members can own property at Pine Creek Sporting Club and pay dues of merely $26,000 a year and everything is taken care of. Members can go on guided quail, turkey and wild hog hunts, take advantage of hunting facilities that include 5-stand, sporting clays, rifle and pistol range, trap field, stimulated quail flush and high tower station. They also have access to newly built common areas like the club house, fitness center, acres of hunting grounds, helipad, kids play areas, zip lines, stables, walking trails, dog run with agility and a pro shop named "Gaucho" with beautiful merchandise.
But it wasn't always so, when Myers began selling 23, 40-acre ranches areas in 2008, it was just about hunting plain and simple and the facilities were much more rudimentary, a step up from a hunting trailer, but no where near the rugged-luxe feel the club now has. "I was going to be in and out of this in 24 months."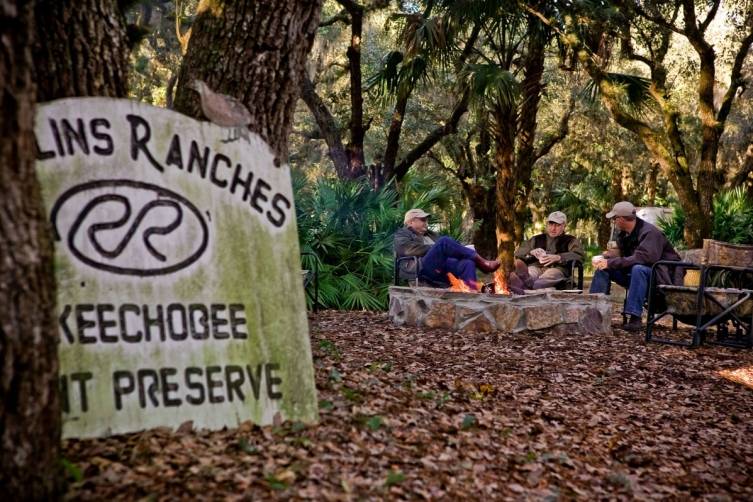 When the recession began and the market for second and third homes evaporated, Myers decided to dig in, working on the infrastructure of the club, so that when things picked back up, he would be ready to sell with an amazing product. "If this had been another golf course community, I would have shut it down. But I knew there was nothing like this anywhere down here."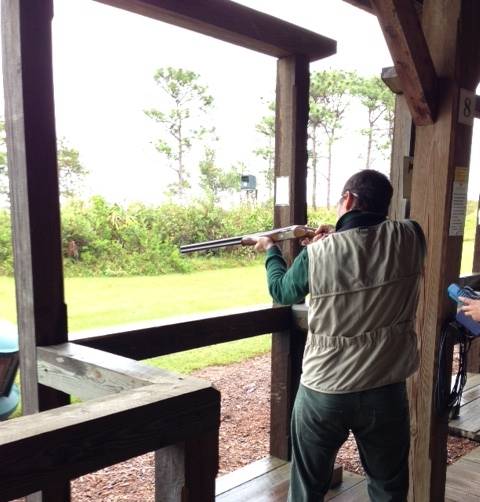 The plan certainly took some nerve, but it worked.  "Now we're in our 7th year, and we're more than 60% sold," he says. Membership comes with purchase of property, which has now been expanded to include 43 "cabins", which are gorgeously designed 2,000 square foot bungalows by Palm Beach architect Roger Janseen, who designed Myers' stunning home and much of the common areas.
Members buying in will be in good company. The'll be joining Myers and his son, co-developer Stephen Myers Jr, along with golf legends Jack Nicklaus and Nick Price, former NFL hero Tucker Frederickson and Italian gun maker Tullio Fabbri.  While the weekdays are quiet "You can feel like you have hundreds of acres to yourself," says Myers, the weekends are lively and gourmet dinners on Friday and Saturday nights often evolve into gregarious parties.
Pine Creek Club house
Pine Creek Club House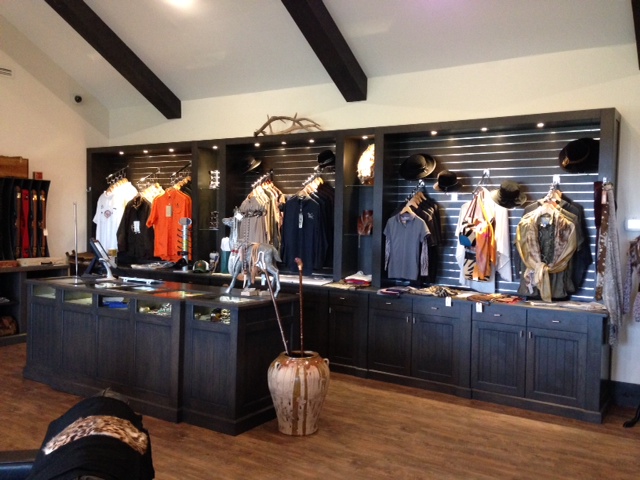 Gaucho shop at Pine Creek
Myers' Ranch at Pine Creek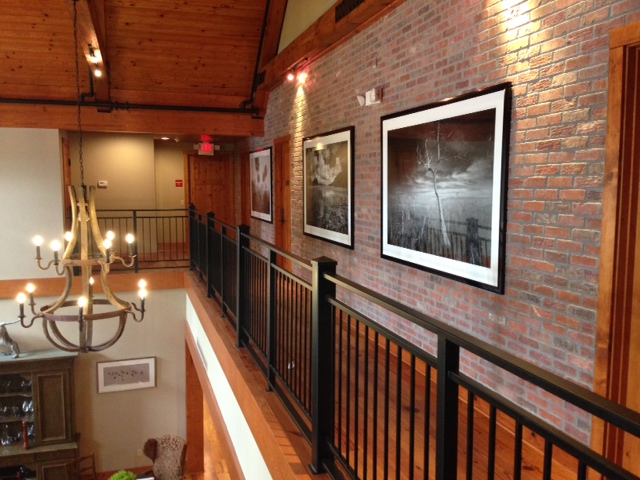 Pine Creek Lodge
Trap and Skeet
Saddling up in the stables at Pine Creek
One of the Cabins
Open-Air lunch at Pine Creek
The Tents
Taking Aim on the hunting grounds
Sweet Ride around the property
Arrive by helicopter at Pine Creek