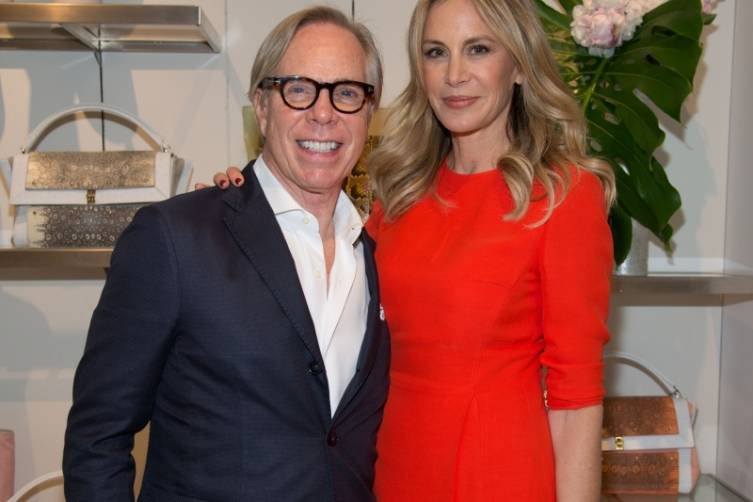 This past week, internationally acclaimed fashion duo — Tommy Hilfiger and his wife, Dee Ocleppo — graced South Florida residents with their presence for the launch of Dee's Fall/Winter 2014 handbag collection, Dee Ocleppo, at the Saks Fifth Avenue at Bal Harbour Shoppes. Handmade in Italy and crafted with exotic materials like python, fox fur, crocodile, lynx, lizard and even raffia, Dee's collection epitomizes the highest levels of fashion and luxury. Even more than that, what distinguishes Dee Ocleppo from other high-fashion lines is their practicality for the everyday woman. Featuring one-of-a-kind handbags with interchangeable and reversible sections, in a variety of textures and colors, just one bag is perfect for day or night, from season to season.
During the cocktail party launch — where the champagne flowed, and Dee looked flawlessly elegant in a simple orange dress and Harry Winston jewels — we caught up with the designer to find out more about her unique collection, the inspiration behind it, and of course, why Dee Ocleppo has the bag every woman needs.
How did you get started in luxury handbags?
My husband, Tommy, encouraged me to do it. I had the idea to take my favorite bag as a child and turn it into an adult version — and with his guidance, I did.
What is the inspiration behind your designs?
I draw inspiration from what I need and what I like as a woman. If I'm spending thousands of dollars on a bag, I want it to be functional and practical. I use pink lining instead of black, because when I have a bag with black lining, everything gets lost and I can never find anything. A bag that's too heavy becomes impractical, so I make sure mine are a good weight. I think it's a nice option to be able to have reversible and detachable covers, and three ways to wear a single handbag. Those are all things that are important to me, so I include them in my designs.
Do you have a designer that you look up to? If so, why?
Oscar de la Renta — I respect him as a designer, but even more as an individual. He has such dignity and class, and is one of the nicest people I know. When I start a new piece, I ask myself: "What would Oscar do?" It's hard to find people that inspire you like that.
Have you (or would you) ever work on a collection with Tommy? 
Tommy advises me on my collection, and I advise him on his — we are sounding boards for each other's designs. But I don't know if we would ever collaborate on a collection. We've already made babies and houses together. I think that might be enough!
Many designers have little habits they use in their creative process. (For example, during a fashion show, Diana Von Furstenberg tapes a gold coin that belonged to her father to her shoe for good luck.) Do you have any special superstitions that help you along the way?
That's a good question — I really don't. I think I'm going to have to come up with one now!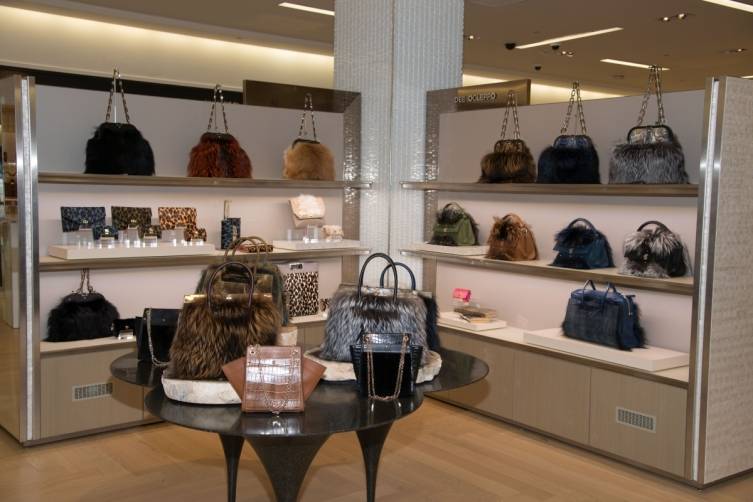 Dee Ocleppo is sold exclusively at Saks Fifth Avenue. 20% of sales from Miami's Saks Fifth Avenue launch at Bal Harbour Shoppes benefited Autism Speaks, the world's leading autism science and advocacy organization, where Tommy Hilfiger and Dee Ocleppo are both national board members.