If you didn't wilt in the scorching heat over the weekend, you've recovered from cheering our cover boy San Francisco 49er quarterback Colin Kaepernick on to victory and you're trying to figure out what to do once the Giants game ends, don't worry. We've got you covered with a terrific lineup of haute events all week long. Here's where you should be going:
Oct. 6-8: Fillmore Wine & Food Festival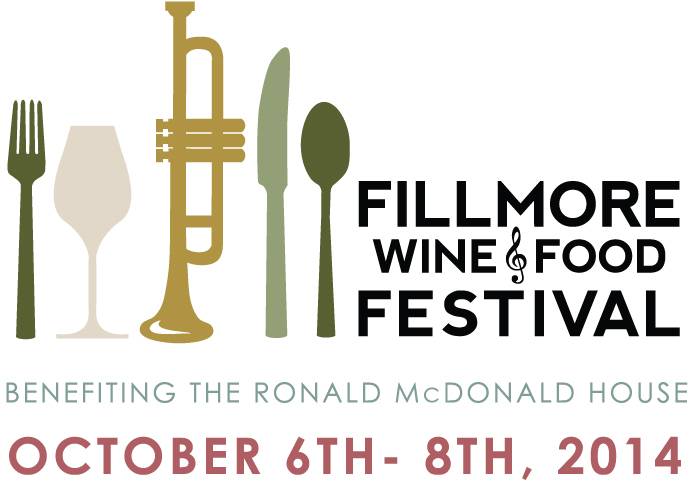 Wine enthusiasts, foodies and fashion fanatics will flock to Fillmore Street in Pacific Heights for the Fillmore Wine & Food Festival, taking place Oct 6-8. On Oct. 7, there's a 5 p.m. VIP party at Kiehl's, followed by a Moveable Feast & Fashion's Night Out event from 6 to 9 p.m. Guests are invited to take an evening tour of the many stylish boutiques that line Fillmore while sampling food from local restaurants and wine at each location. Ten percent of sales from participating boutiques goes directly to Ronald McDonald House. Here is a link for more information and the full list of participators.
Oct. 7: Ghurka Launches Women's Collection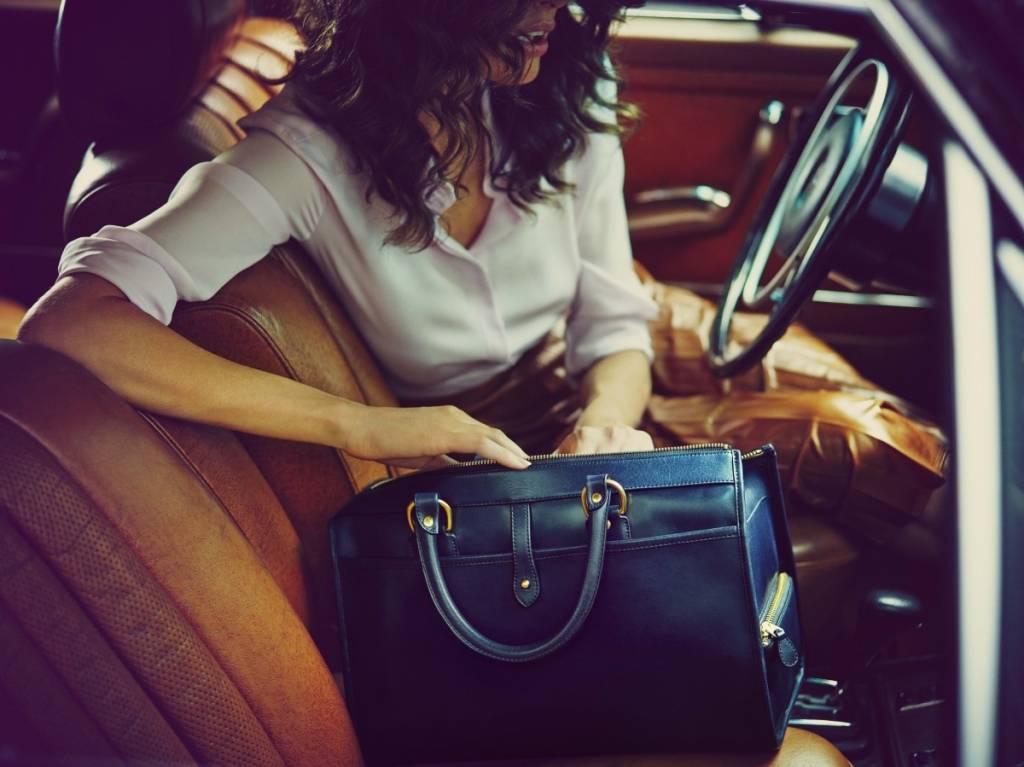 Photo Credit: Courtesy Ghurka
Ghurka, maker of luxury leather goods, showcases the launch of its women's collection during an afternoon tea at its Union Square boutique on Tuesday, hosted by Rosemary Baker, Tanya Peterson and Anne Pedrero of The San Francisco Zoo and Gardens. The afternoon is about more than shopping. The name of the Zoo's inaugural female Red Panda, an adorable ambassador of the Himalayas, will also be announced.
Oct. 7: Burberry Celebrates Re-opening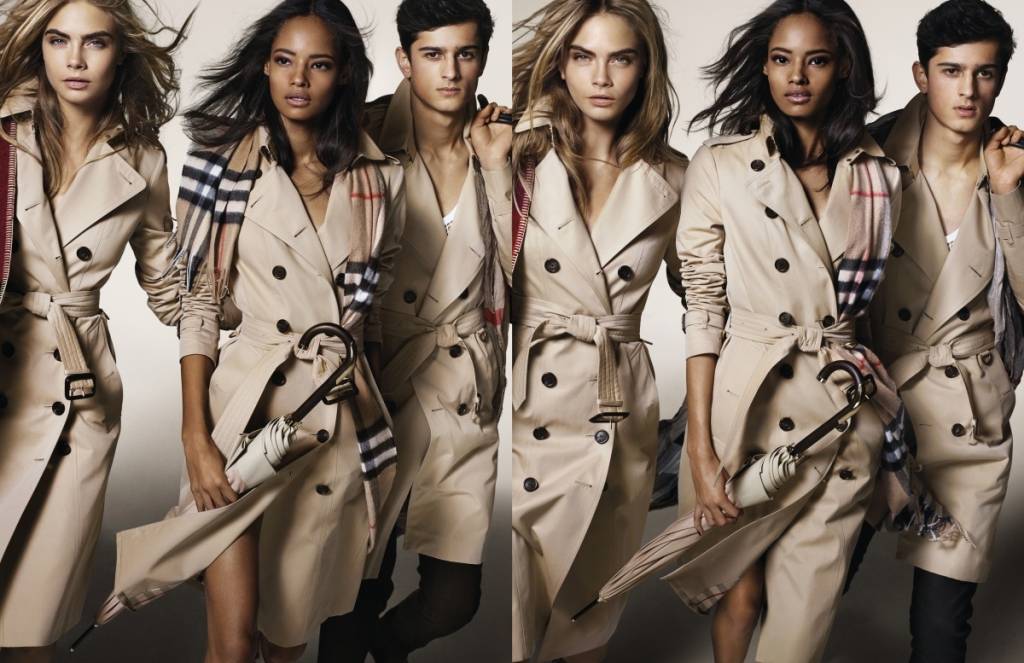 Photo Credit: Courtesy Burberry
You'll need an invite to celebrate the re-opening of Burberry's flagship store in Union Square at this private event hosted by Sloan and Roger Barnett, Kate Harbin and Adam Clammer, Vanessa and Billy Getty, Kathryn and Bo Lasater, Jacqueline and David Sacks, and Alexis and Trevor Traina. A percentage of the evening's proceeds will go to the Fine Arts Museums of San Francisco.
October 8: TNDC's 22nd Annual Celebrity Pool Toss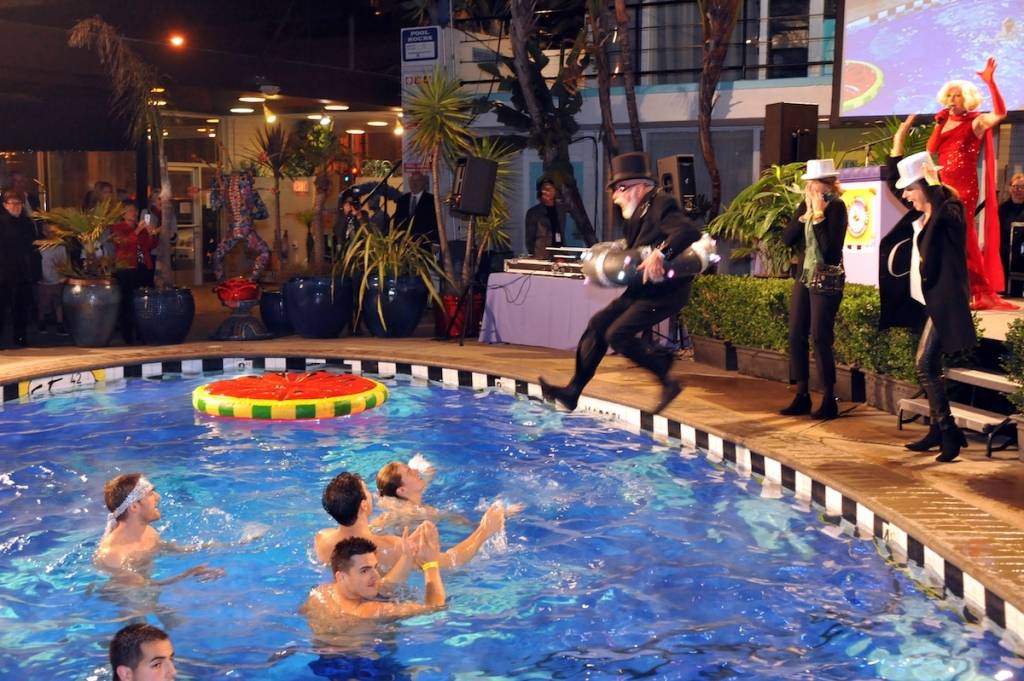 Photo Credit: Drew Altizer Photography
Hailed as the "Pool Party of the Year," the Tenderloin Neighborhood Development Corporation's 22nd Annual Celebrity Pool Toss returns to the ultra-cool Phoenix Hotel/Chambers Eat + Drink pool on Oct. 8. This year's victims, er, good sport tossees will be Colin Bailey, Director of the Fine Arts Museums of San Francisco; Jason Cherniss, Captain, Tenderloin Police Station; Brian Chesky, CEO, Airbnb; Phil Ginsburg, General Manager, SF Recreation & Parks Department; A.J. Kirsch, Actor, HoodSlam Wrestler & Color Commentator; Rebecca Miller, Founder and Principal, MartiniBird; The Ladies of NerdWallet, Eight Gals Making a Big Splash for Kids;David Perry, "10 Percent," David Perry & Associates; and man-about-town John Rosin, UCSF Financial Analyst.
Oct. 9-12: Art Silicon Valley/San Francisco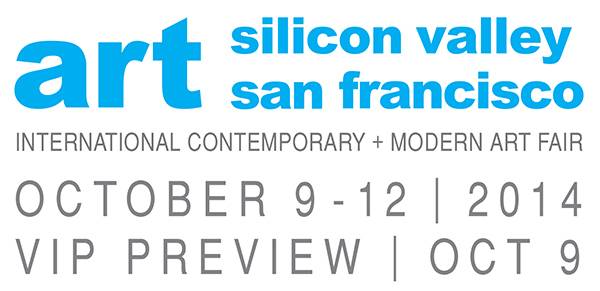 Check out the Inaugural Edition of Art Silicon Valley/San Francisco, Art Miami's first International contemporary and modern
art fair on the West Coast, to be held at the San Mateo Events Center this Columbus Day Weekend. Centrally located between Silicon Valley and San Francisco, the fair is proud to present 75 highly respected international galleries and art institutions from France, Italy, Germany, England, The Netherlands, Finland, South Korea, Switzerland, United Kingdom, Venezuela, China, Austria, Argentina and The United States. The Fair will showcase investment quality Contemporary & Modern works of art for acquisition from the 20th and 21st centuries, including emergent talent and new media artists. Over 750 artists from 42 countries will be on exhibit during the fair.
Oct. 10: Gorgeous & Green Gala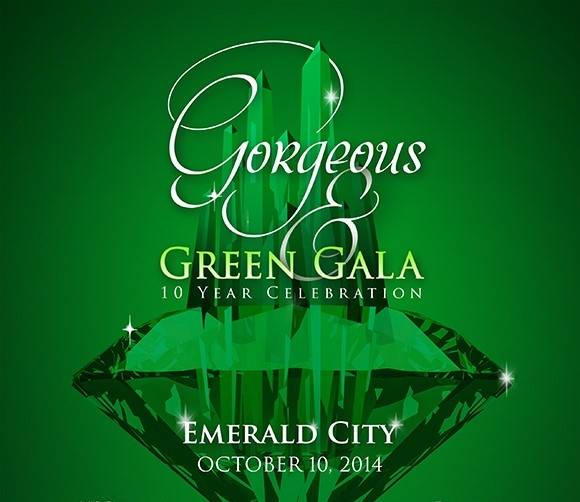 Cheers to all that is green and good! Actresses Goldie Hawn and Connie Nielson are expected among the environmentally-conscious crowd at the 10th Anniversary of the Gorgeous & Green Gala at the Bently Reserve on Oct. 10. Also expected: Lt. Governor Gavin Newsom, Jennifer Siebel Newsom, and other Bay Area public officials, philanthropists, CEOs, technology founders and top designers – all benefitting Global Green USA.
Oct. 11: MoAD's 9th Annual Gala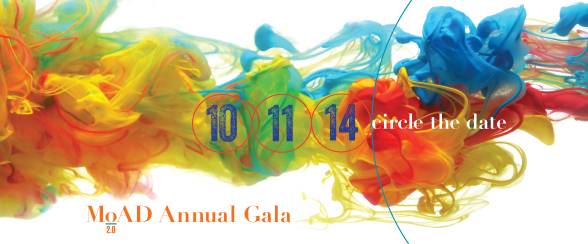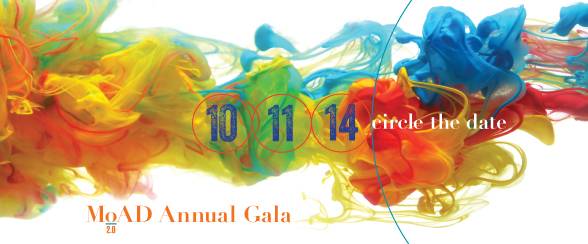 The Four Seasons Hotel is the place to be on Saturday night when MoAD 2.0: Shared Journeys 9th Annual Gala takes place. Museum of the African Diaspora honors award-winning actress Anna Deavere Smith, Linda Dunham, chairman for Ronald McDonald House Charities, SFJazz Founder Randall Kline and world-renown artist Richard Mayhew. Carolyn Tyler, ABC7's popular Sunday Morning News Anchor, serves as Mistress of Ceremonies.
Like Haute Living San Francisco? Join our Facebook page or follow us on Twitter @HauteLivingMag. Want Haute Living San Francisco delivered to your inbox once a week? Sign up for our newsletter.
Subscribe to discover the best kept secrets in your city