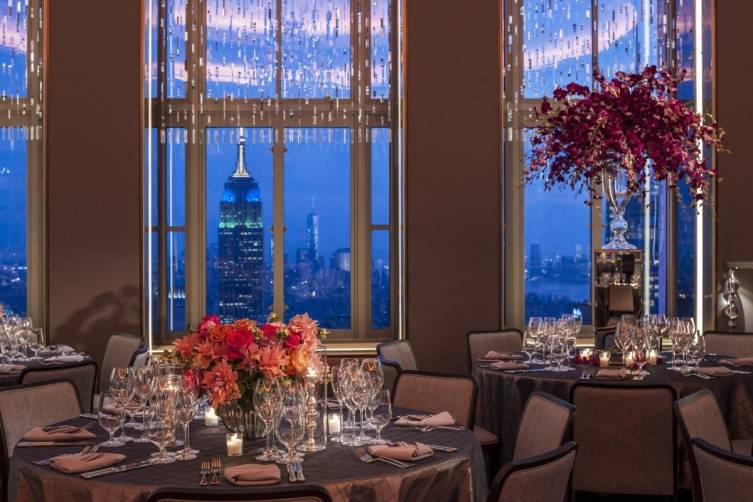 Following some harsh economic times in 2008, Rainbow Room closed in 2009, locking out New Yorkers from old school elegance and the iconic, romantic New York scene that was the restaurant atop 30 Rock.
But now, with its first dinner served on Monday, October 6, Rainbow Room is back! And what better way to celebrate the return of this 80 year old cherished New Yorker than with a drink?
New to the 65th floor of Rockefeller Center, adjacent to the restart is SixtyFive, a new cocktail lounge open to the public five nights a week, which serve a menu of classic and contemporary cocktails. Warm days offer the opportunity to enjoy an outdoor terrace and magnificent skyline views, all while enjoying your classic 1915 Gin and Tonic.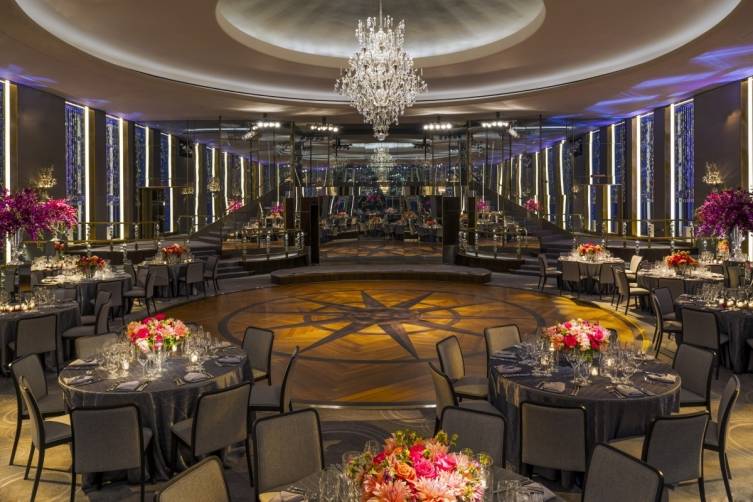 As for the restaurant, this 80 year old establishment is more elegant than ever. Architectural firm Gabellini Sheppard Associates preserved the signature landmarked design elements, including the famed crystal chandelier and crystal wall sconces, in accordance with the guidelines set by the New York City Landmarks Commission.
And while the design may remain the same, the menu by chef Jonathan Wright, brings a level of contemporary glamour to the Rainbow Room's American cuisine. Of course, Oysters Rockfeller is served in its namesake building, along with dishes like lobster pot pie with black truffles and herb roasted lamb with braised lamb tortellini. Local, seasonal ingredients are used in the menu, as New York haute cuisine is known to do.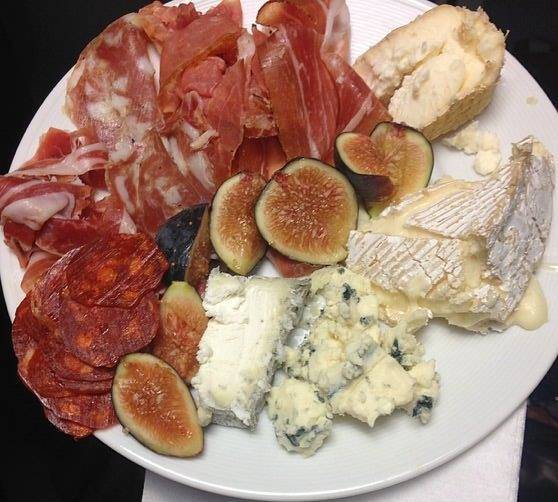 Beyond dinner, Monday nights at Rainbow Room will bring live entertainment and a spectacular Sunday brunch will include a spectacular raw bar, a selection of house-made breads, a roasted meat station offering dishes like Herb Roasted Amish Chicken and an expansive array of Asian specialties.
The views, the tastes, the history… there's so much to take in at New York's new and improved Rainbow Room and we can't wait to enjoy it all.
Rainbow Room will be open Monday evenings for dinner and weekly entertainment beginning at 5:30 p.m. Brunch will be served Sundays from 11:00 a.m. – 3:00 p.m. Rainbow Room will be open Tuesday – Saturday for private events. Reservations for Rainbow Room can be made by calling 212-632-5000. SixtyFive is open to the public Monday through Friday from 5:00 p.m. 
Subscribe to discover the best kept secrets in your city