As San Francisco gears up for the opening of the nation's first internationally-renowned Crystal Jade Jiang Nan restaurant, the city can boast that for the first time it now has not one, but two, three-Michelin starred restaurants. Read on to find out what they are as well as other news and notes from the Bay Area's robust dining scene.
Crystal Jade Jiang Nan to Open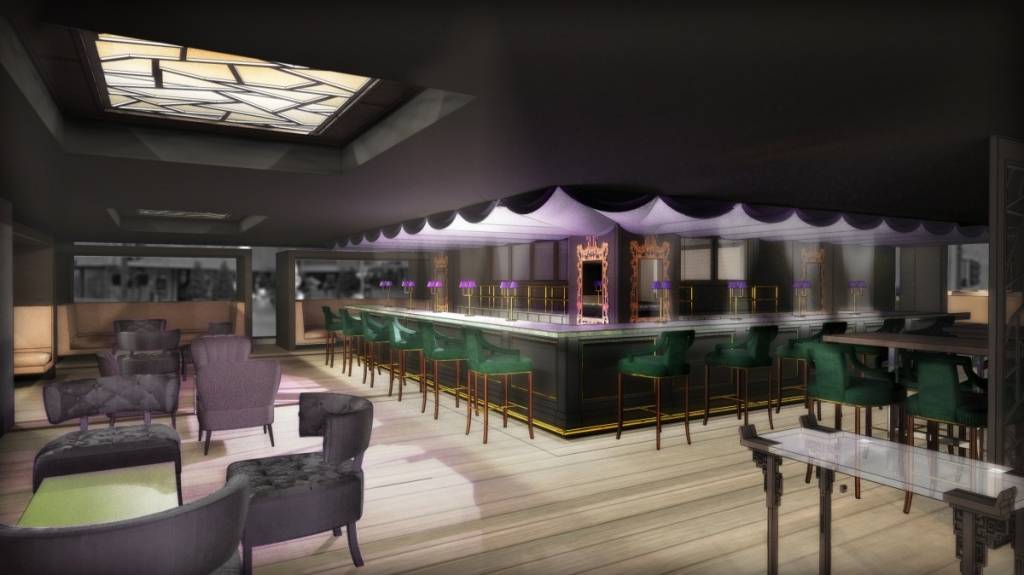 Photo Credit: Courtesy Ken Fulk
Mark the date Nov. 18 on your calendar. That's when the first Crystal Jade Jiang Nan outside of Asia opens to the public following a $14 million dollar renovation at Four Embarcadero Center in the Financial District. Beautifully appointed by Ken Fulk and boasting 20,000 (16,000 indoor and 4,000 outdoor) square feet of fabulousness, the restaurant will serve a regional Cantonese-inspired menu during lunch, cocktails and dinner. It will also offer private event spaces and a to-go concept.
Tapping into San Francisco's growing preference for authentic Asian flavors, the new Crystal Jade Jiang Nan in San Francisco will serve authentic regional dishes from south of the Yangtze River and Cantonese roasted items (think think Xiao Long Bao, Spicy & Sour Seafood Chowder "Sichuan" Style, and Wood Oven Roasted Duck). On weekends, there will be a dim sum brunch along with an a la carte menu. Local business people and those passing through the Embarcadero Center will appreciate Singapore To-Go, a casual take away counter-offering array of Asian tastes served conveniently, from Cantonese cuisine to Singapore delights.
3 Michelin Stars for Benu and Saison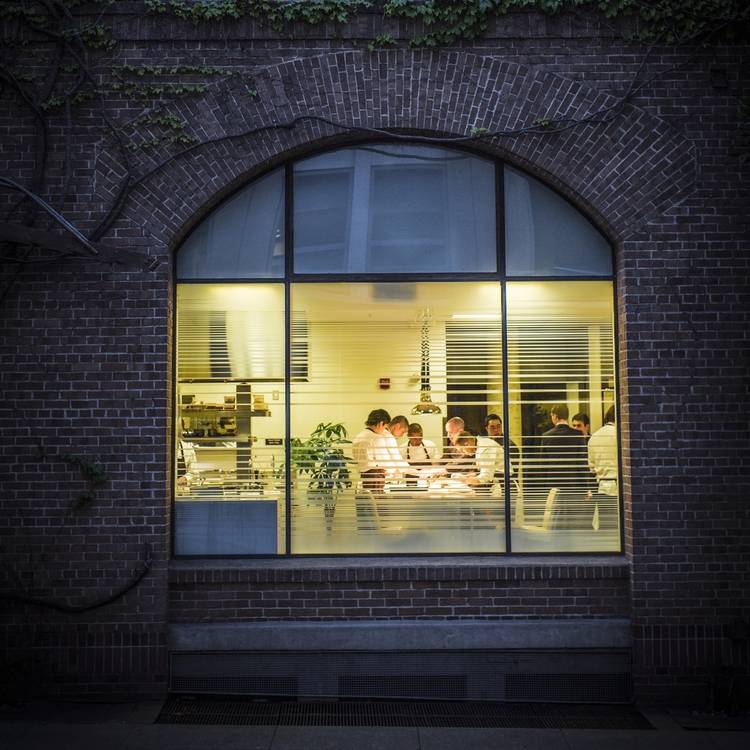 Photo Credit: Eric Wolfinger
San Francisco has been a food lovers' city for years but no restaurant had ever earned three Michelin stars until now. Congratulations to both Benu, an Asian fusion eatery housed in a historic building in the heart of SoMa, and Saison, a Mission restaurant which incorporates Asian flavors in its Western tasting menu, for being elevated from two to three stars in the ninth edition of the MICHELIN Guide San Francisco Bay Area & Wine Country.
At Benu, Chef Corey Lee uses incredibly precise culinary technique in his cooking. He applies a combination of classic French technique along with American, various Asian and noticeable Korean flavors to produce truly unique culinary creations. At Saison, under Chef Joshua Skenes, the kitchen offers seafood of stunning quality with a clear respect for Japanese cuisine, combined with a mastery of the northern California culinary philosophy. Both only offer tasting menus. Benu's is currently $195 per person and Saison's is $248.
"With two new three star restaurants recognized, this 2015 edition reflects northern California's remarkable gastronomic energy. The San Francisco Bay area is among the most exciting culinary scenes in the worlds. Californian chefs are mixing their exacting cooking techniques with superb local ingredients and culinary influences from all parts of the globe. The result is a rich, dynamic and unique dining scene," said Michael ELLIS, international director of the MICHELIN Guides.
Benu and Saison join Napa Valley's perennial three Michelin-starred restaurants—The French Laundry and The Restaurant at Meadowood. Worldwide, there are just over 100 three-star restaurants.
In the two-star category, Acquerello was promoted from one to two stars. Chef Suzette Gresham, well known for her refined and elegant dishes and delivering superb Italian cuisine that has a unique contemporary touch, becomes the third female chef in the U.S. gaining two stars in the MICHELIN Guide. Atelier Crenn's Dominique Crenn also has two.
Newcomers in the one-star category are two very high-quality San Francisco sushi establishments: Kusakabe and Maruya. After years at Sushi Ran in Sausalito, Chef Kusakabe brings his skills and artistic approach at his namesake restaurant in San Francisco. At Maruya, the traditional Edomae sushi is exquisite and best showcased in the omakase menu at the counter.
7×7: Seven Feasts with Fishes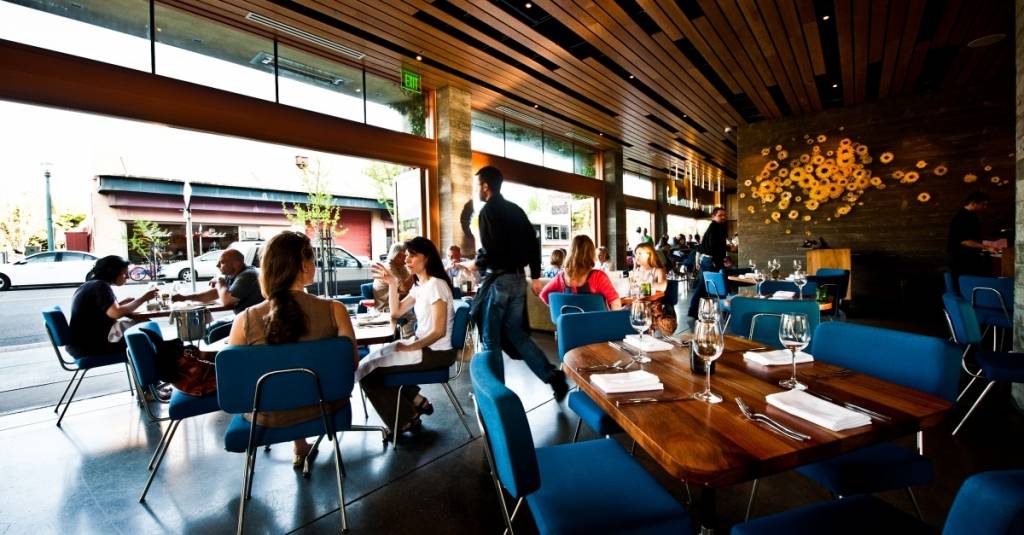 Photo Credit: Courtesy Spoonbar
Spoonbar, the acclaimed restaurant located in h2hotel in downtown Healdsburg will host a weeklong dinner series this December called "7×7: Seven Feasts with Fishes." Led by Executive Chef Louis Maldonado, each night the series will offer a different four-course menu featuring seafood sourced from near and far. Kicking off on December 18 and concluding on Christmas Eve, the seven-night series will highlight Maldonado's technical and sourcing expertise, skills he demonstrated with aplomb as a recent finalist on Bravo's Top Chef television series. Maldonado launched his culinary career at One Market in San Francisco, and has graced the kitchens of Thomas Keller's famed French Laundry and Aziza in San Francisco. He crafted Spoonbar's menu to offer a very strong seafood focus, making this pescatarian series a natural fit.
Perbacco Winemaker Dinner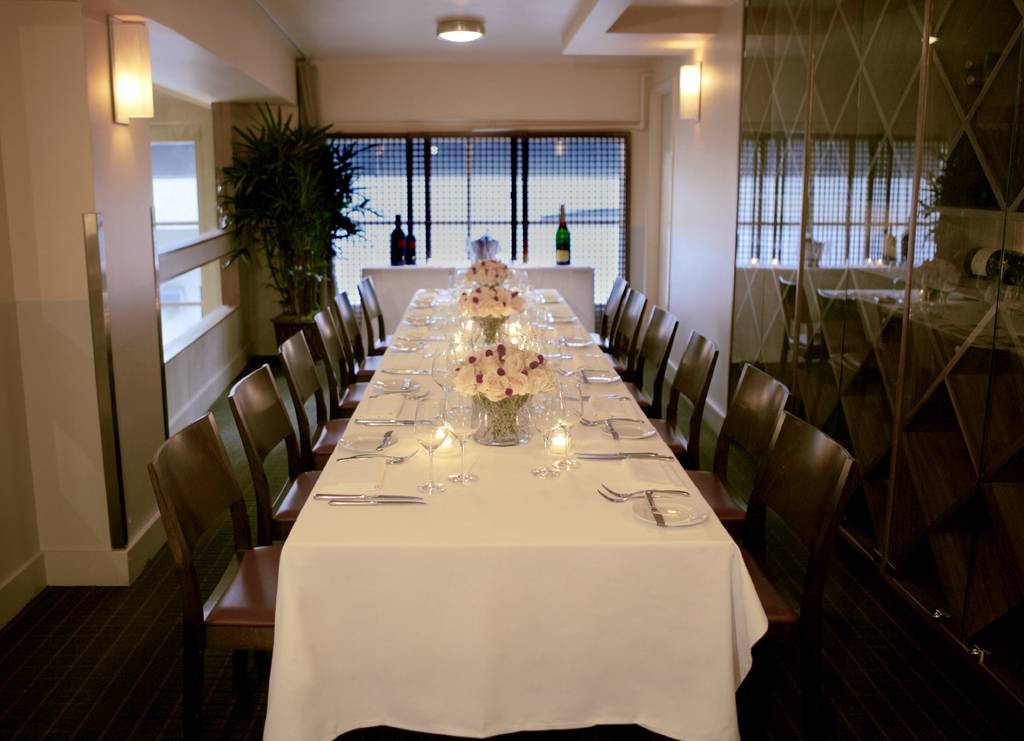 Photo Credit: Courtesy Perbacco
Perbacco Ristorante + Bar's latest winemaker dinner takes place on Thursday, Oct. 30 with Venturini Vineyards. Join Perbacco Wine Director Lorraine Castillo for an intimate evening in the Barolo Room to celebrate the superb Italian wines of the Venturini family, fourth generation growers and producers of high quality Valpolicella Classica wines in San Floriano, Verona. Chef Staffan will prepare a four-course dinner to pair with a selection of their finest wines, including:
1990 Amarone
1997 Amarone
2007 Amarone C. Masua
2009 Recioto Brugnine
2010 Valpolicella Ripasso Semonte Alto
2013 Valpolicella Classico
This exclusive experience, including the four-course dinner and wine pairings, is available to a limited number of guests for $140 per person, excluding tax & gratuity. More information about the wine dinner can be found here and to make a reservation, guests may contact Stephen Lee, Perbacco's private dining director at 415-955-0647 or by email: stephen@perbaccosf.com.
Canela Bistro Bar's Treats No Tricks Dinner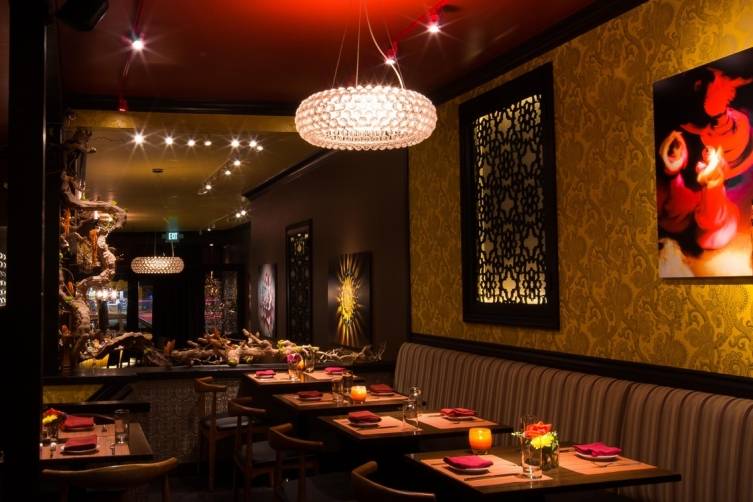 Canela Bistro Bar's Executive Chef Mat Schuster is celebrating Halloween with a candy-inspired menu for his Treats No Tricks Dinner on Friday, Oct. 31 with four courses to thrill your palate. The night starts with Caramelized Corn Soup with Jamon Broth,
Scallops, Creme Fraiche and Popcorn "Croutons" and is followed by Maple Glazed "Candied" Salmon, Piquillo Pepper Salsa, Cinnamon and Licorice Scented Beans. Chocolate Spiked Oxtail with Potato Croquetes finish shings off before a Dessert Trio of Peanut Butter Natillas Custard with Chocolate Peanut Toffee, Pumpkin Flavored Arroz con Leche and Mini Caramel Apple.
Guests in costume will receive a surprise! Price is $55. Reservations can be made between 5:30 and 10 p.m. by calling the restaurant directly at 415-552-3000.
Like Haute Living San Francisco? Join our Facebook page or follow us on Twitter @HauteLivingMag. Want Haute Living San Francisco delivered to your inbox once a week? Sign up for our newsletter.
Subscribe to discover the best kept secrets in your city