Welcome to our new feature that highlights where to be scene and what to see in a specific neighborhood or beloved street. First up: the Presidio. Located on the far edge of San Francisco leading up to the Golden Gate Bridge, for 218 years the Presidio was an army base. Today it's a happening national park that's recently got a reboot thanks to local chef Traci Des Jardins.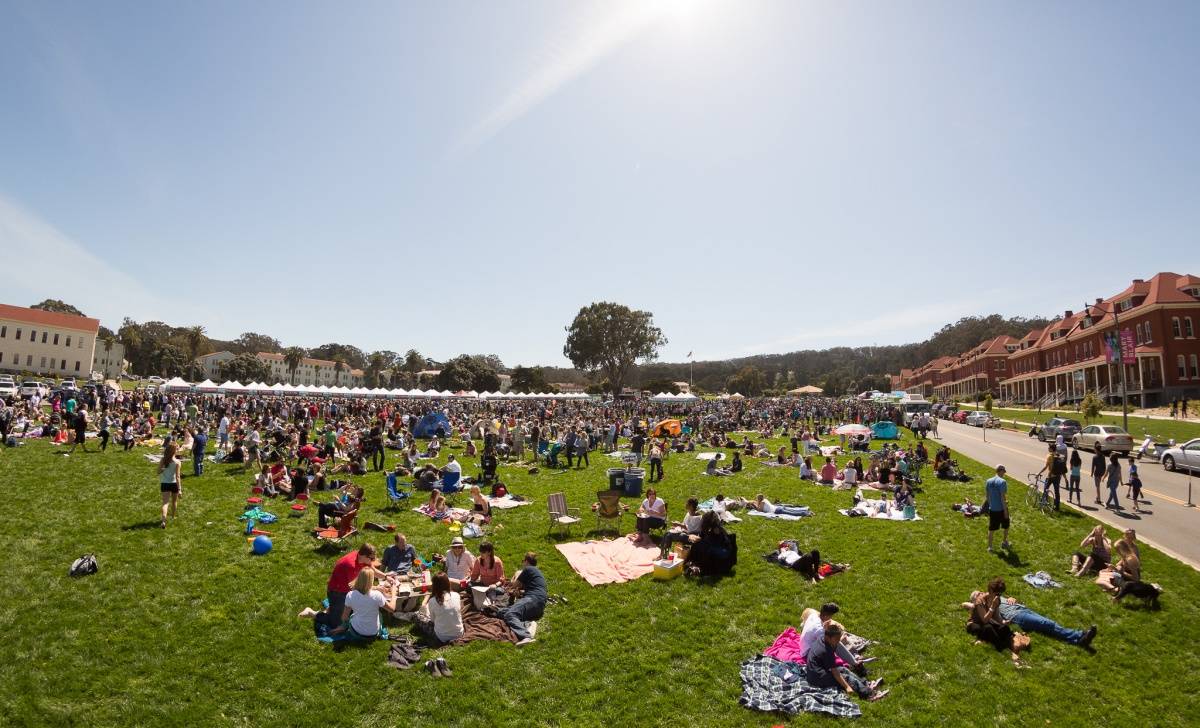 PICNIC
From now through November 2, park visitors can take part in Off the Grid's wildly popular Picnic in the Presidio. Every Sunday from 11 a.m. to 4 p.m., locals and tourists flock to the grassy greens for food (popular trucks like Kasa Indian and Del Popolo Pizza along with tents like Cholita Linda and the Grilled Cheez Guy are among some of the offerings), drinks (there is a bubbly cart and cocktails!), yoga at 11 a.m and 1 p.m., and lawn games. Purchase a picnic or pack one and enjoy a relaxing day in the sunshine at the Presidio.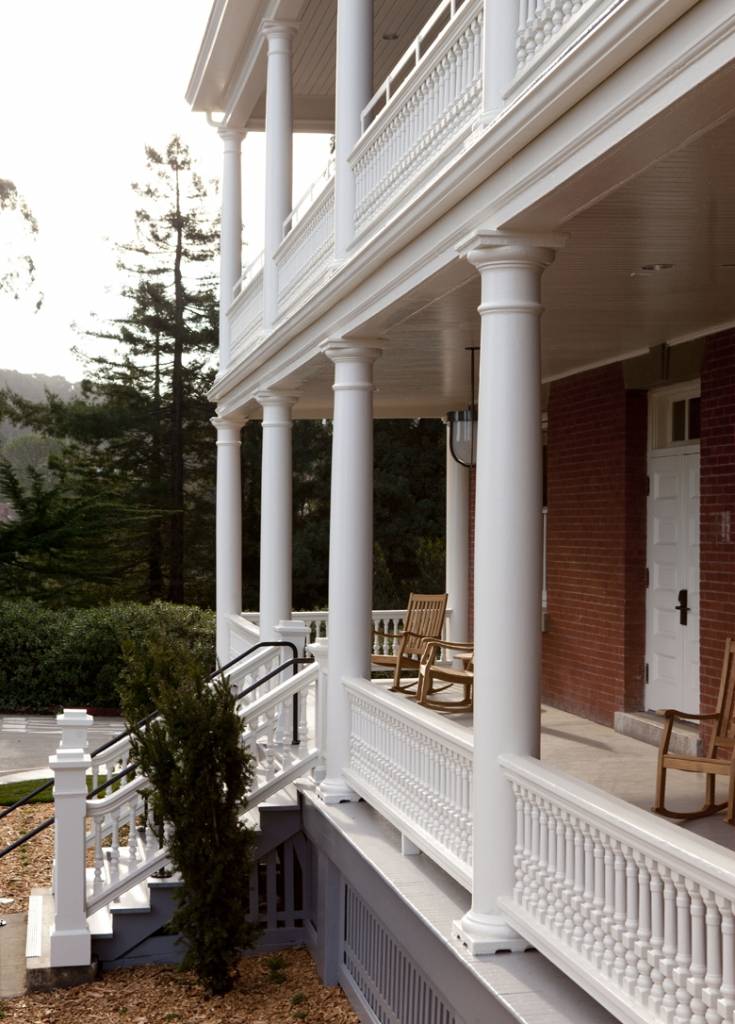 STAY
The Inn at the Presidio is the National Park's first — and only — logding option. Opened in 2011 in the remodeled unmarried officer's barracks, the Inn offers an elegant resting place for visiting guests. There are only 22 rooms, 17 of which are suites with fireplaces and beautiful bay views. Lovers of history will appreciate the hotel's rich past which is highlighted throughout with memorabilia and authentic images. Rooms start at $250 per night.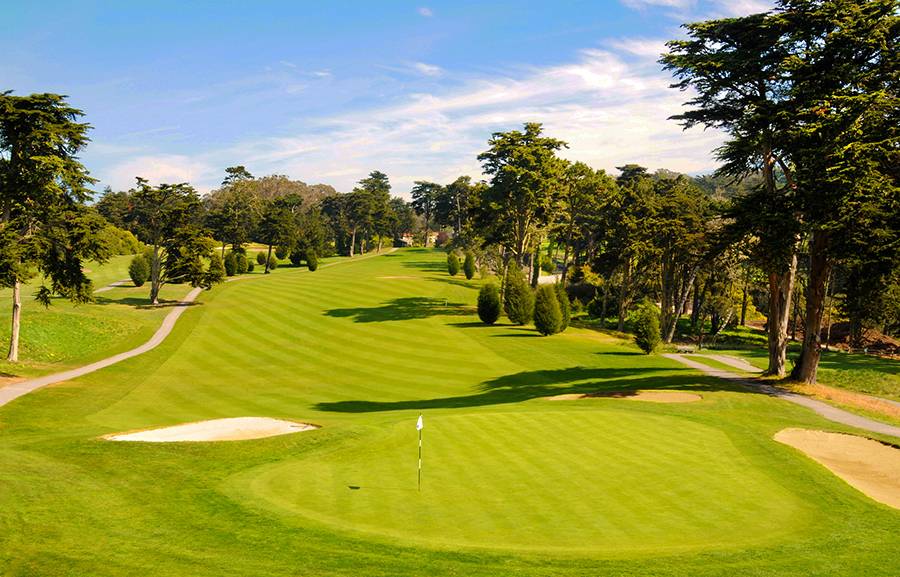 PLAY
Golf aficionados will jump at the chance to play at the Presidio Golf Course. Although it was once restricted to military officers and private members, today the 18-hole course is open to the public. The course is challenging for two reasons: the lingering fog can affect visibility and the forest setting provides for a variety of terrains. There's also a full service restaurant, driving range, and pro shop.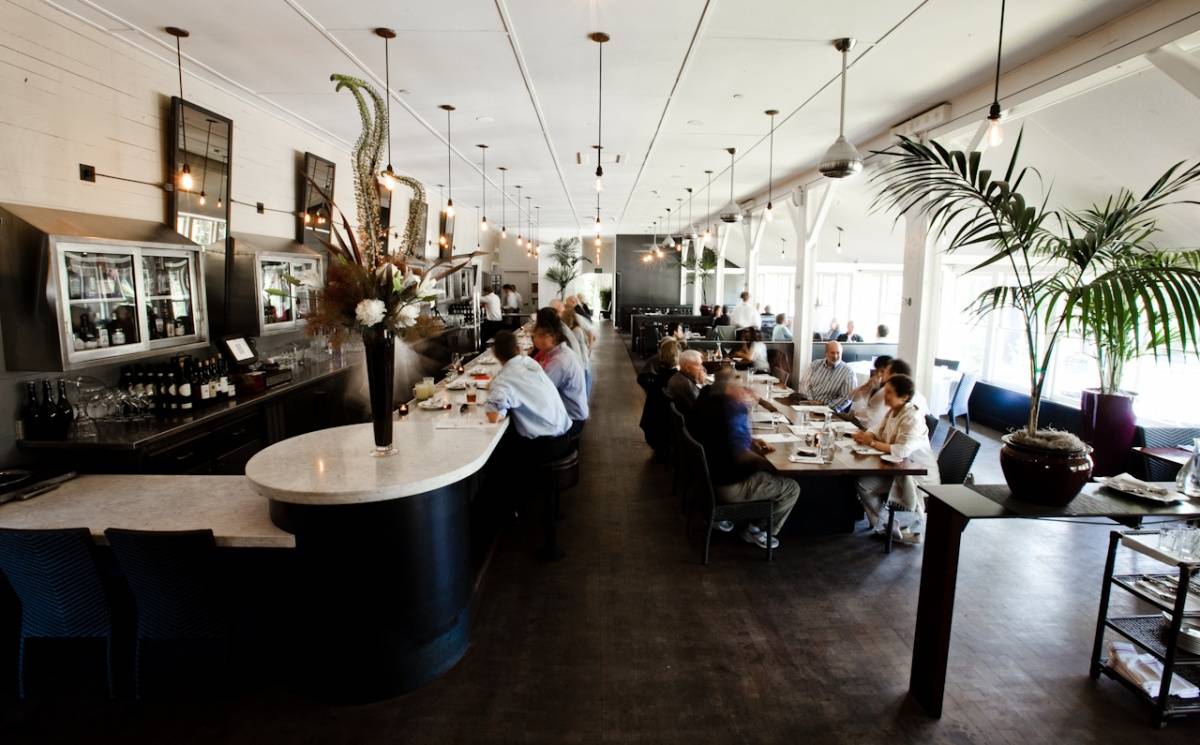 EAT
Restauranteur and chef Traci Des Jardins two new restaurant projects are taking the Presidio to a whole new level. In late May, she opened The Commissary, an airy 112-seat eatery that serves a blend of California and Spanish cuisine. There's her local take on patatas bravas, a New York steak served with a vibrant mojo verde and potato gratin that features Spanish cheese, idiazabal, and trout wrapped in ham with a delectable sherry sauce. The restaurant has a mess hall feel thanks to the history of the building, which was formerly military barracks. In early October, Des Jardins will open her second spot, Arguello, an upscale Mexican restaurant with a full bar, in the Presidio's old Officer's Club. If comfort food is what you crave, head to the neighborhood's other restaurant destination, The Presidio Social Club. With it's craft cocktails, Southern-influenced menu, and old-school plantation vibe, the PSC is a great spot for a leisurely meal. Order the classic meatloaf or macaroni and cheese and call it a day.
Subscribe to discover the best kept secrets in your city