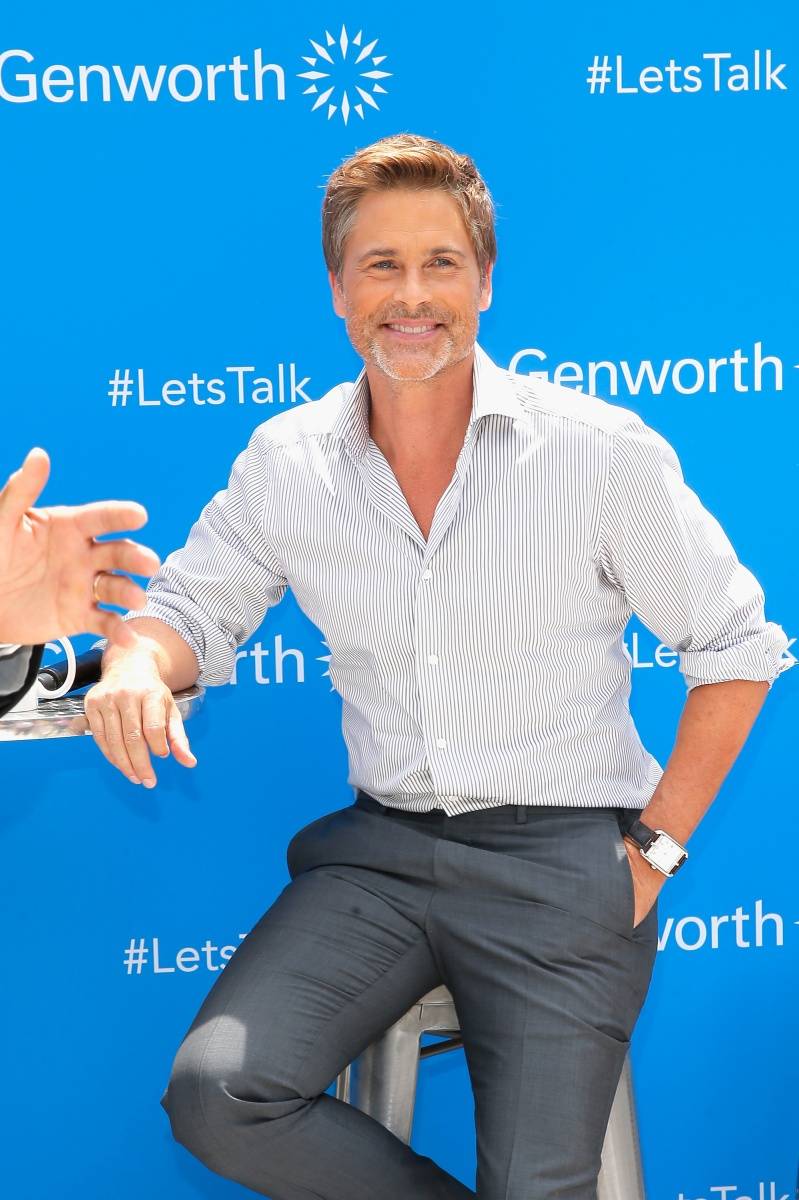 Rob Lowe has been appearing in television shows since 1979, when he played Tony Flanagan in Some Kind of Family, and has been a movie star since 1983 after playing Sodapop Curtis in The Outsiders. Since the now-50-year-old has appeared onscreen with everyone from the iconic Tom Cruise to current "It" boy Chris Pratt, we thought we'd play a little word association game with the actor. We sat down with the hilarious, handsome actor while he was promoting Genworth Financial Inc.'s #LetsTalk Tour, an initiative to help families start the conversation around long term care planning, at the Four Seasons Los Angeles in Beverly Hills last week. Without further ado, let the games begin!
AMY POEHLER (Parks and Recreation): "The sister I wish I had."
TOM CRUISE (The Outsiders): "Movie icon."
JASON SEGEL (Sex Tape): "Hilarious; amazing face."
CAMERON DIAZ (Sex Tape): "Smart, sexy, sunshine."
CHRIS PRATT (Parks and Recreation): "Movie star, 2015 edition."
DEMI MOORE (About Last Night…) "Best tears in Hollywood. Ghost. The single tear; love never dies. That scene."
BURT REYNOLDS (Crazy Six): "Hot, wetsuit, vest (in Deliverance). I'm talking the hottest look in a wetsuit ever. Sleeveless wetsuit—oh baby."
For more on Rob, you'll have to check out the upcoming September/October issue of Haute Living Los Angeles!