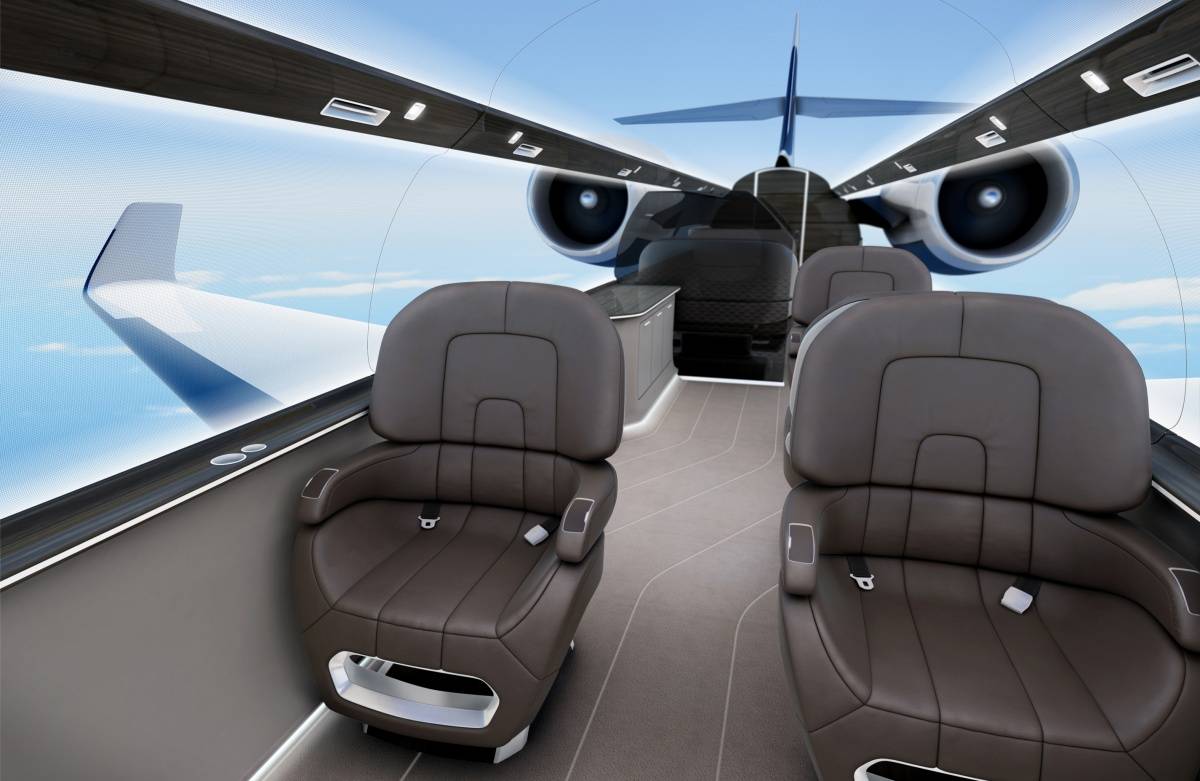 "The ethos of the project is to be simple, to challenge current thinking, and to propose something a little different," says Technicon's French studio design director Gareth Davies, "But it can't be just a fantasy. It has to be credible and relevant."
He's referring to the new forward thinking jet design, the IXION Windowless Jet Concept. I know some must be thinking that looking out at the skies is the only behavior that gets someone through the long and tedious flight from point A to point B, but rest assured. The idea of a windowless plane was conceived with every intention of making flight quicker, more comfortable, and more luxurious. But even then, entirely different. In this design, the passenger is actively present in the experience of flying.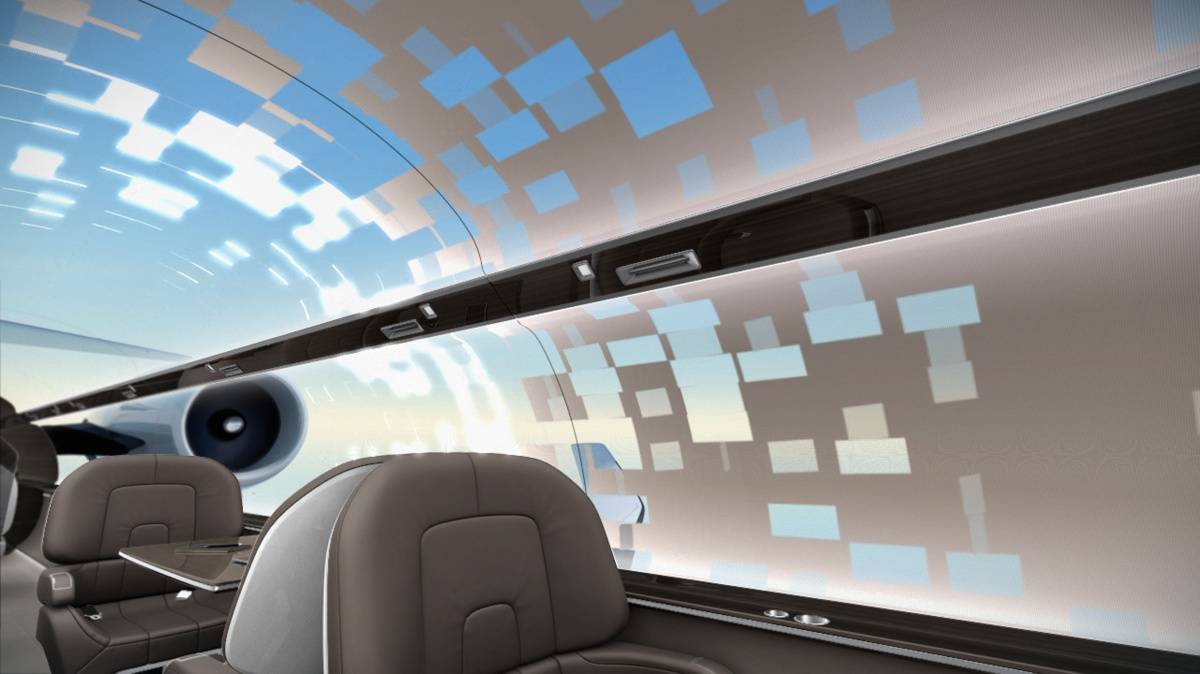 Davies challenged his team to remove themselves from conventional thinking concerning a business jet's exterior and interior. That was when they cooked up a controversial scheme to remove the windows from the plane. But, Davies realized that people do like to see the world outside and admire the beauty that is only experienced thousands of feet above the ground. But he realized that modern technology offers ways to resolve this issue, and plans to take full advantage of said technology.
"We quickly settled on the controversial yet interesting idea of removing the windows from the cabin and using existing or very near future technology to display the exterior environment to the inside surfaces of the cabin via external cameras," says Davies.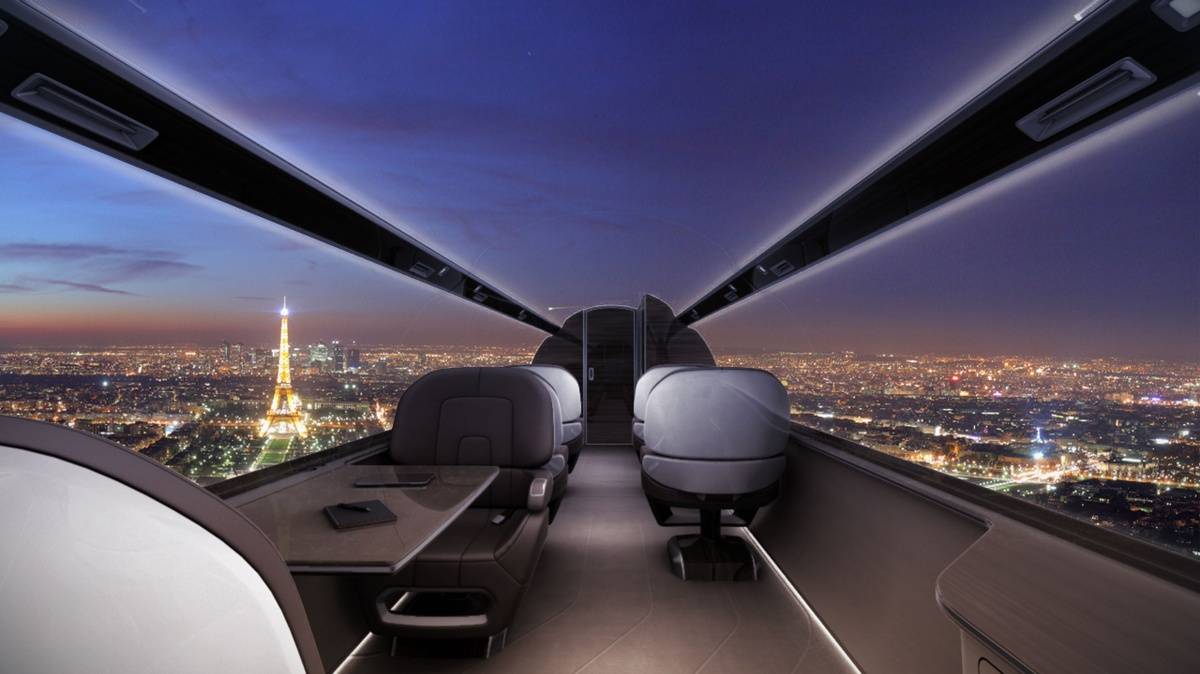 Removing the windows from the jet allows for significant weight reduction and simplifies the jet's construction but also opens up a myriad of designs for the interior of the jet that were not previously possible.
The windowless design was then coupled with the addition of amorphous solar panels that power the low voltage systems on board allowing for the one-of-a-kind visual dynamic for the outside of the jet.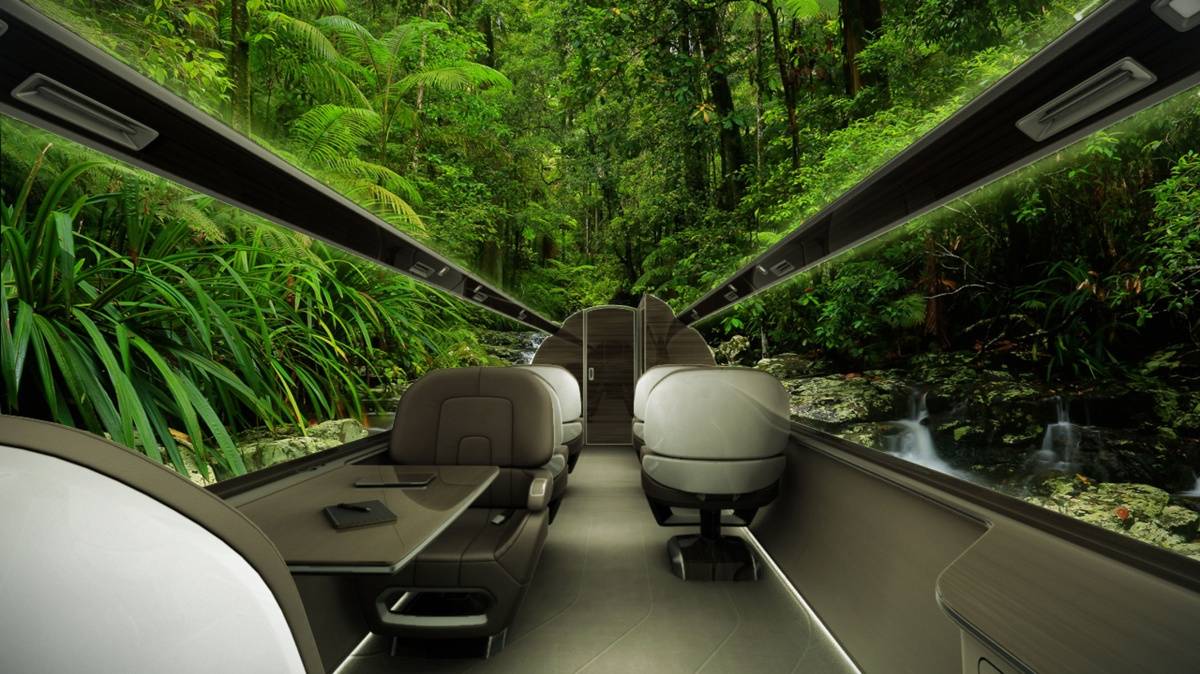 Passengers of the jet will have screens available to them, as in the will form the interior walls of the jet, that will give them an unhindered panoramic view of the outside of the jet. Parallax barrier technology will allow the passengers to see different views at the same time on the screen. That's right. By eliminating traditional windows and opting for technology, the IXION Windowless Jet will allow you to see more of what's going on outside than a normal plane would. Why have windows with small peep holes when you can sit and see everything outside. Imagine flying into London and looking at Big Ben as you descend. Flying in this plane makes the act of flying an exciting aspect of your trip, not the minor annoyance endured when traveling to your trip.
The windowless design then offers a plethora of interior design possibilities, some that could even mimic the technologically enhanced ride with modern themes.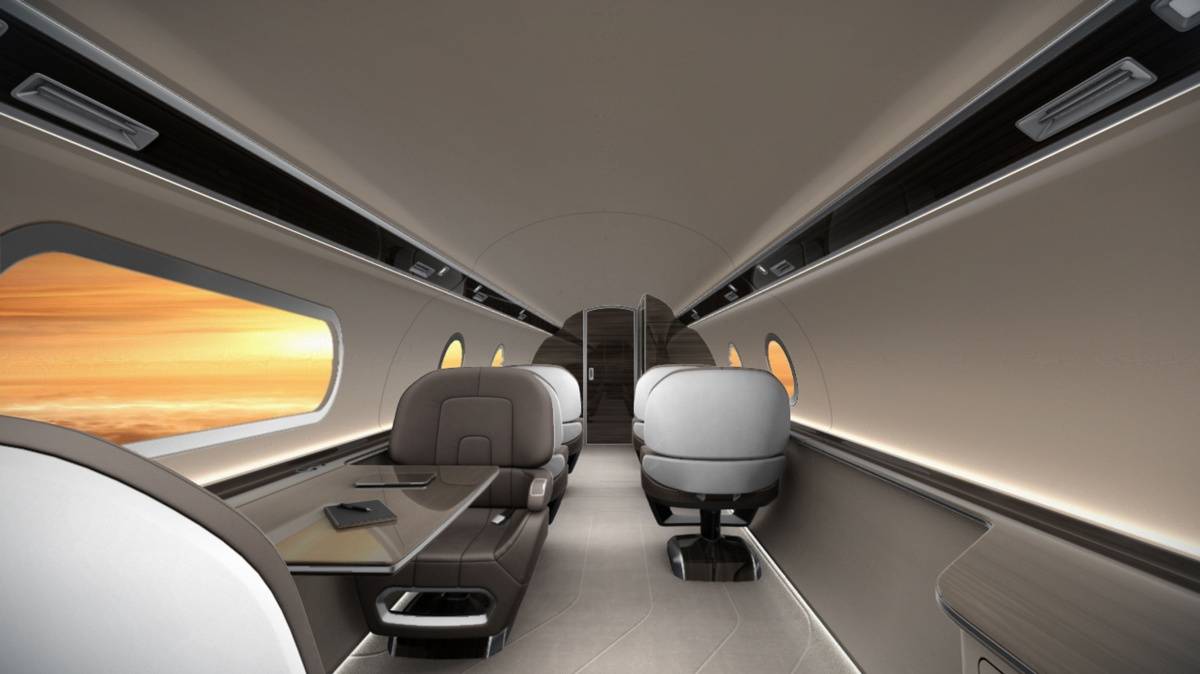 Unfortunately, not all the technology is available, so there will be some catching up to do before this jet design can come into fruition. "We wanted to imagine a possible next step forward," says Davies, "The first stage in any innovation is  imagination."
To see a video of the proposed design, click here