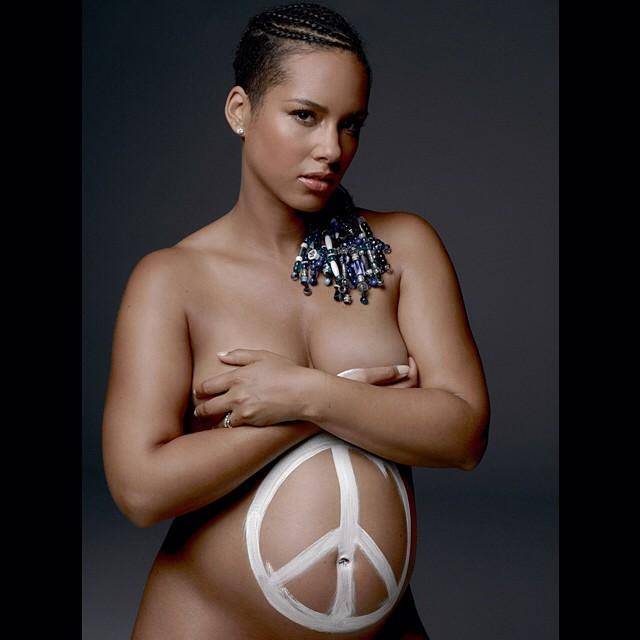 If we've learned anything from the wildly popular ALS ice bucket challenge it's that social media has the power to inspire change in the world. And award-winning musician Alicia Keys is jumping on the bandwagon—and doing her part to raise awareness of world issues—with her new "We Are Here" movement.
"We are joining together to give birth to a movement based on the idea of social ecology—that we're all related and need to work in harmony to create a kinder and better world for all," the singer posted on her website. To create even more buzz, Keys, who is expecting her second child in December with husband Swizz Beats, also posted a striking photo of herself topless (though strategically covered) with a white peace symbol painted on her on her pregnant belly.
Much like the ALS challenge, Key's campaign has attracted several Hollywood hitters including Madonna, Taylor Swift, Jimmy Fallon, Usher, Sean Penn, Pharrell and more.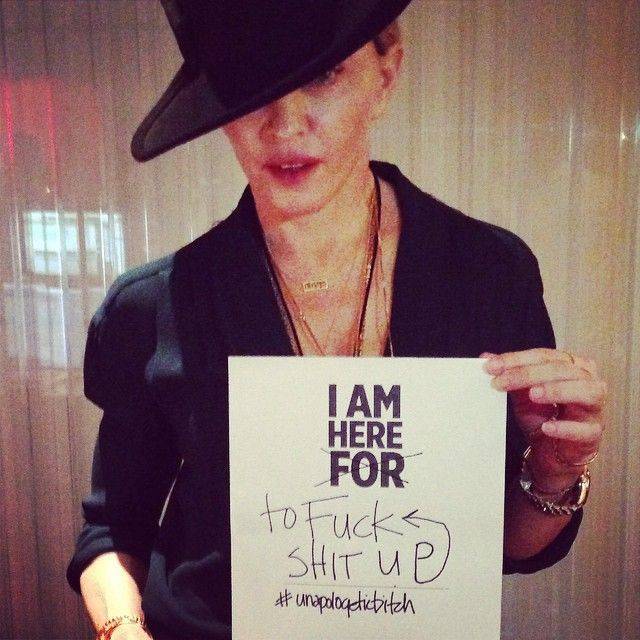 "I believe we can help each other, that we're all here for the better," she says in her touching video message explaining the movement. "I believe we all have a voice, we just want to know how it can be heard. So I want to hear from you. Sign up and tell me how you're feeling, what you're feeling, why are you here? What is your gift for the world? Tell me what's going on where you live that you want to bring attention to with the hashtag #WeAreHere."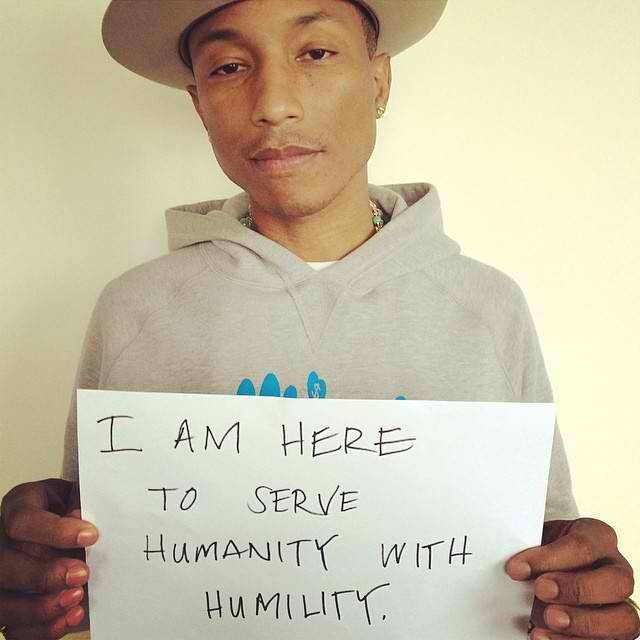 The 33-year-old musician has also revealed plans to donate $1 million of her own money, divided amongst the 12 groups participating at the Social Good Summit: CARE, All Out, Equal Justice Initiative, the Future Project, Girl Rising, Keep a Child Alive, Moms Rising, Oxfam, Partners In Health, the Trevor Project, the Trayvon Martin Foundation, and War Child.