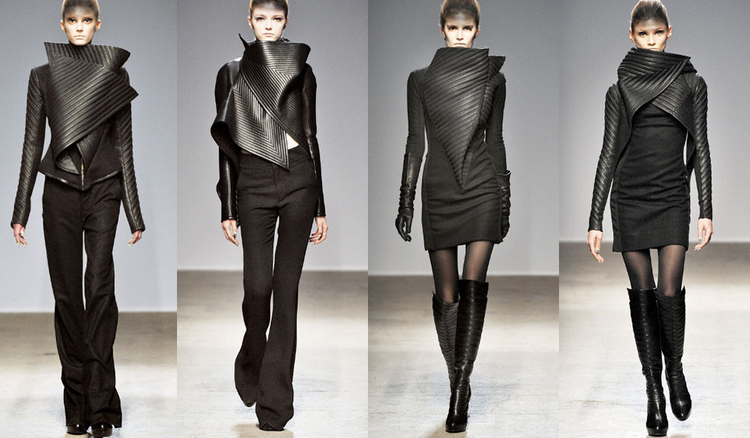 English fashion designer Gareth Pugh will be spearheading an avant-garde presentation during the upcoming New York Fashion Week. Held after the official fashion week this coming September 4th, Pugh's presentation will be swapping runway models for video and live dancing in order to get his message across: that the fashion world could use a bit of a shock.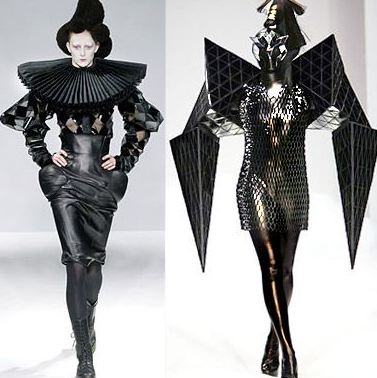 With the presentation, Pugh seeks to challenge and change the way in which clothes are presented. In a call with the New York Times, Pugh spoke of his desire to challenge the establishment: "There's a point at which old archetypes need to change. Fashion is very stuck in its ways, and I wanted to present something that would make people think, and maybe move the needle a bit." Though details on the presentation are being kept to a minimum, the fact that the performance includes a video installation and dancing should alone move the needle in one direction or another. This live show provides the renowned designer with just the platform he will need to be successful in this undertaking. "It was just too good an opportunity to pass up," Pugh additionally said to the Times.
New York Fashion Week is known to be more conservative when it comes to experimentation as compared to Paris fashion week, where Pugh has successfully presented the past six years. This has not stopped Pugh from thinking outside the box and reaching for an exhibition that is as likely to stun as it is to succeed. However, the designer is quick to note that the presentation may be a bit of a gamble: "I know it's a big risk," says the designer. "And I'm worried. But I think it's good to light a fire under your bum every once in a while." With his audacious presentation just weeks away, Pugh is certain he will bring a touch of trailblazing to New York Fashion Week.
Pugh's shows are not the only part of his repertoire that is off the beaten path; his clothing prompts the viewer to raise an eye, or two, as well. One of Pugh's most notable and famous designs are his inflated balloon garments that he has showcased in the past. Though outlandish, there is no denying that Pugh's original approach to style redefines modern luxury clothing. With an eye for the next generation of high fashion, Pugh is set to continue his success with next month's presentation.
Though the creative performance is heavily conceptual and imaginative, Pugh has high hopes for its ramifications in the fashion world, hoping to disrupt the status quo. Stay tuned as September rolls around and Pugh makes his splash on the New York fashion scene.
Subscribe to discover the best kept secrets in your city