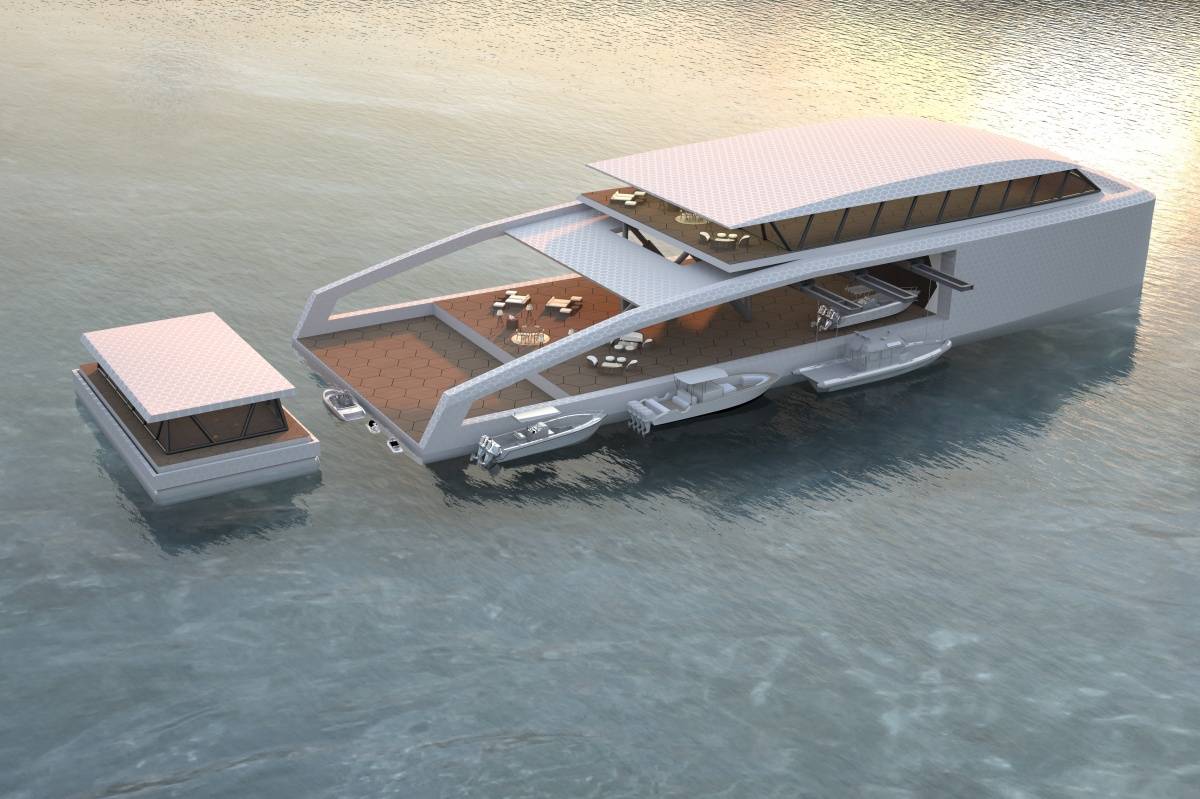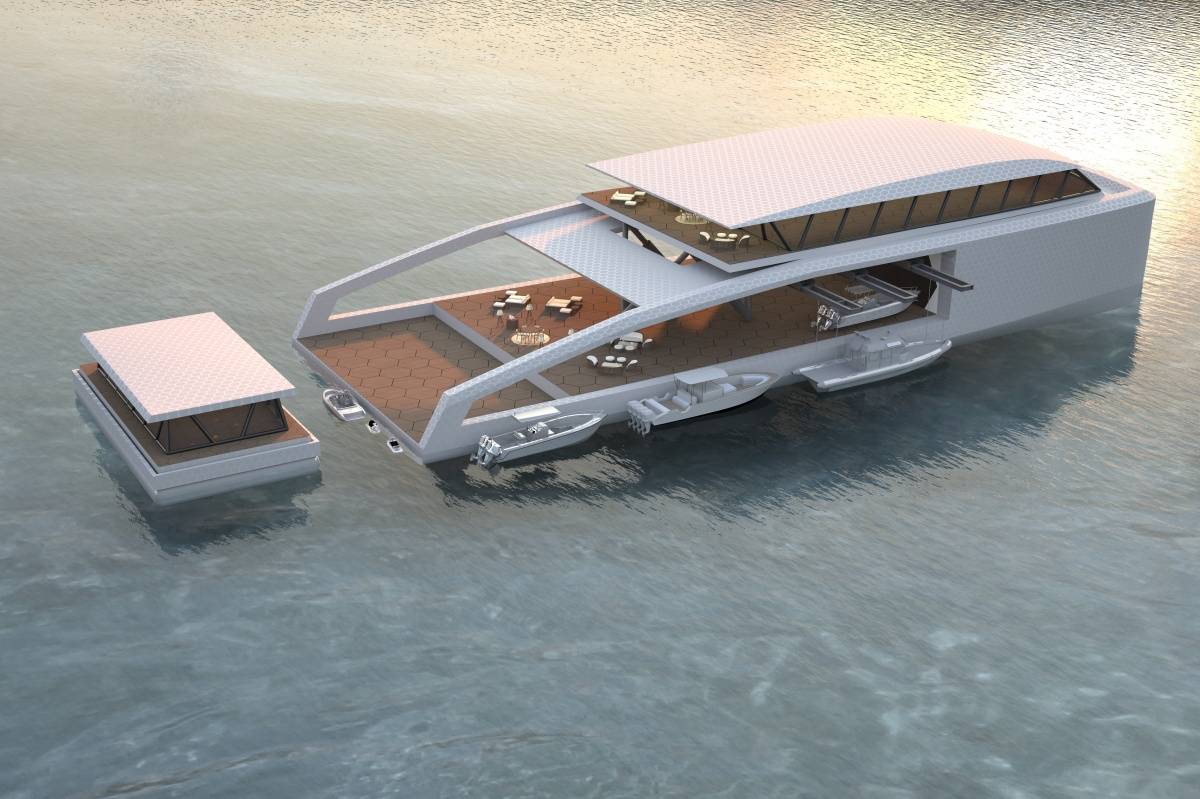 Pastrovich Studios
, a yacht firm headed by 41-year old star designer
 Genoese Stefano Pastrovich 
that has been working in motor and sailing yacht design for over a decade now, released plans for an exciting new advancement in superyacht design, the
77-metre XR-Evolution Project.
Though the superyacht is still in the design phase of the project, project plans indicate a major advancement in yacht design for the future. The basic idea of the yacht was to seamlessly blend together utility and luxury while paying equal heed to both. The project is broken down into different components. The X-R Evolution acts as the mother ship with separately deployable daughter ships each offering their own dazzling designs and functions according to the specifications of the customer. So, the way Pastrovich Studios thinks of it, the daughter vessels are like apartments, individual spaces for the customers.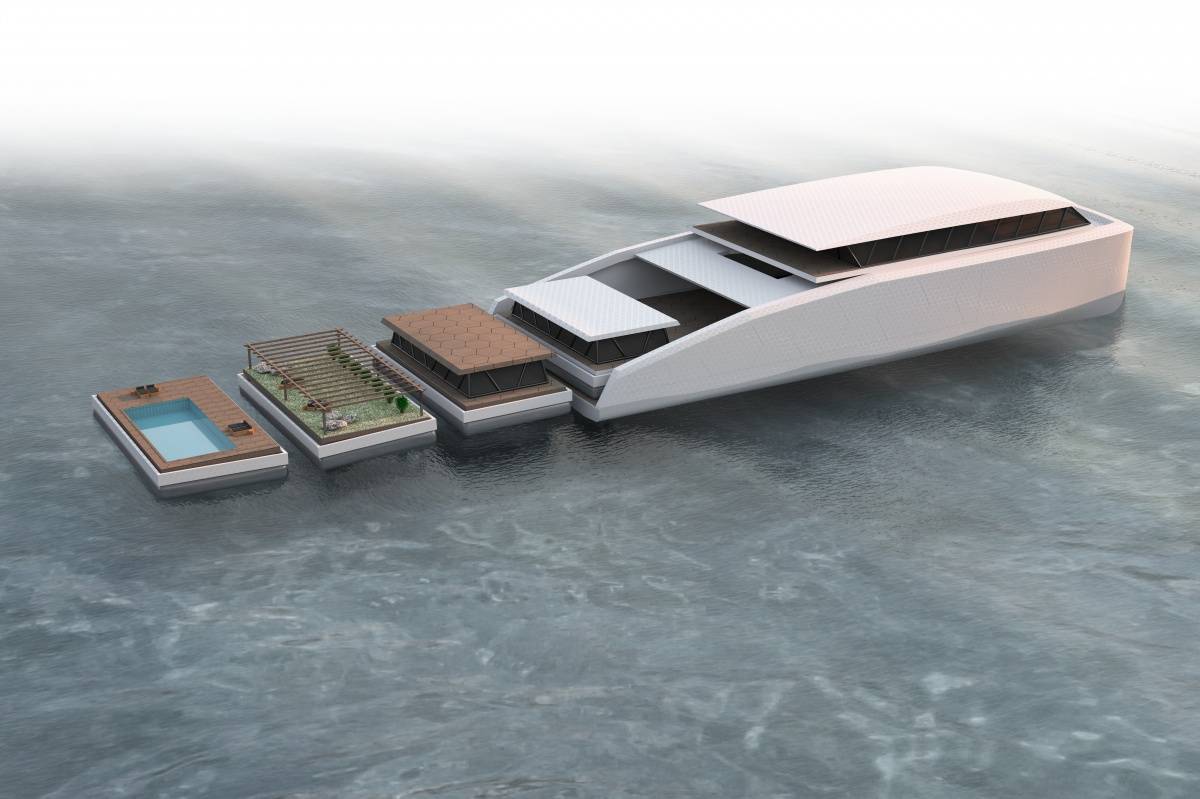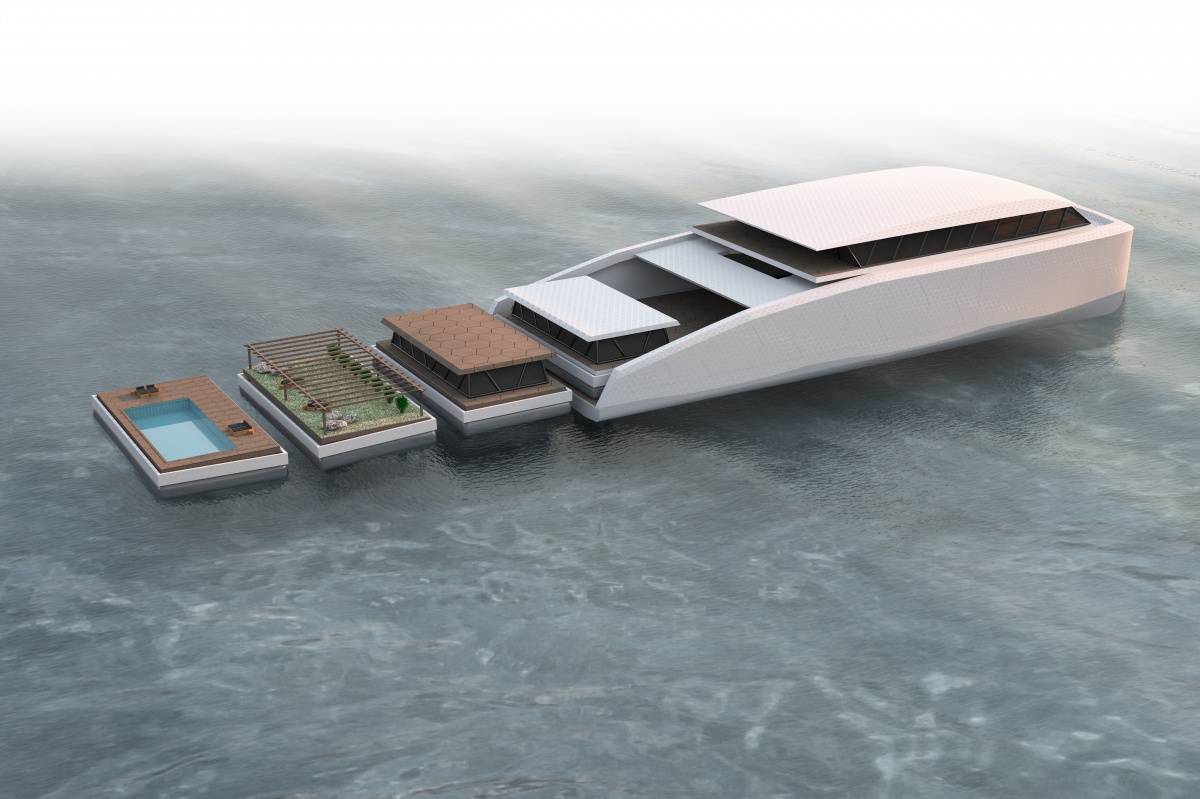 A modular jetty will be on board at all times that will sail customers from one vessel to the next, it's like the 77-Metre CR-Evolution Project is Pastrovich customers' own private water world. One major deterrent to people and yachting is the fact that despite the vast luxuriousness of the ships, these are still boats with confining spaces. But with the completion of this ship people will have multiple options of living while sailing sure to bring Pastrovich a dizzying flurry of new business. The company is clear in their vision of the final product of the project, "Lay anchor in the Virgin Islands and deploy your apartments anywhere you desire. Be waited on hand and foot by the crew living aboard the mother-ship or go it alone in your own isolated beach fronted property."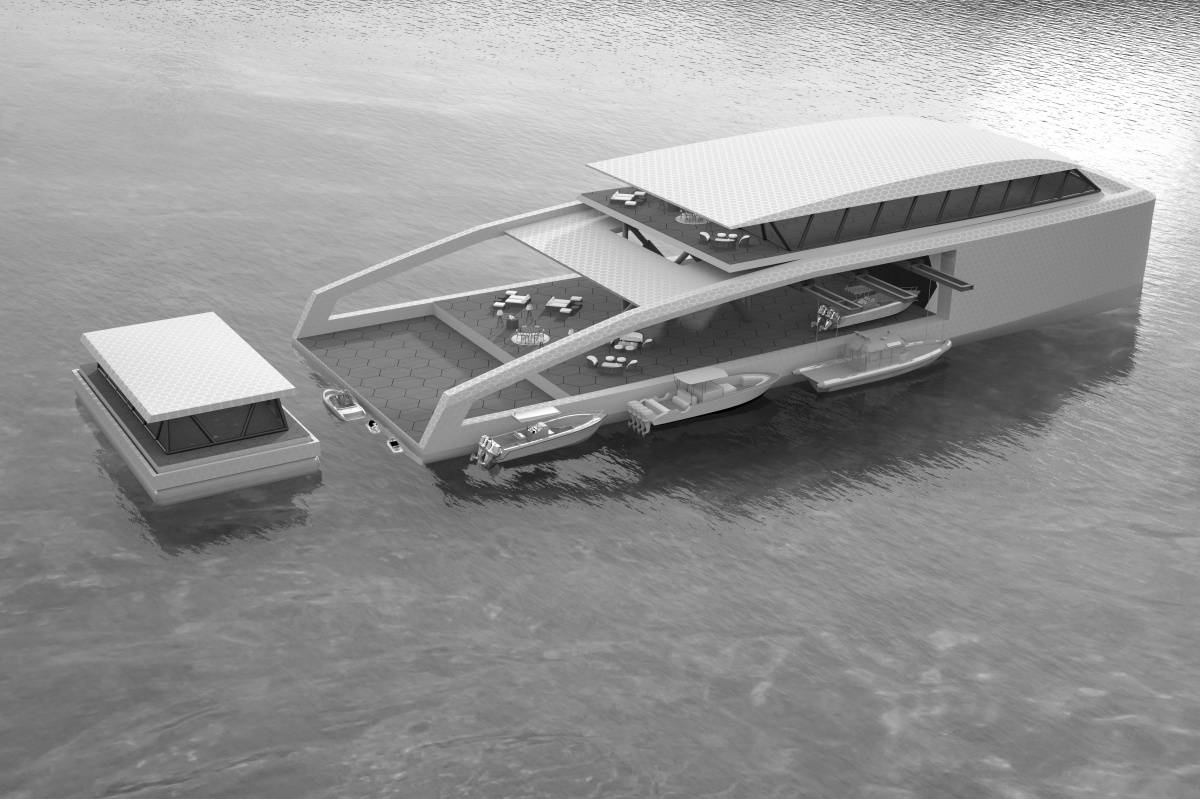 The daughter ships aren't just going to act as apartments either, in fact they can be whatever you please. "Imagine that instead of apartments," says the press release, "Each daughter vessel is a different luxury object; a swimming pool, a garden, even an artificial beach complete with its own palm trees." And it's not just the idea of the design that impresses, its the layout of the design itself. Pastrovich Studios has drawn from an unlikely albeit sensible source material, the beehive. As in a beehive with bees and such. Yes you've read that correctly, because it's, "One of the most efficient structures in global comprehension. "It combines maximum strength with the minimum amount of material," says the release. The design focuses on lightweight with a hull to be made of carbon fibre, the floating decks in titanium, the large openings and superstructure are all in light materials. Through new and exciting technology the X-R Evolution will be utterly stable in rough seas. Still comfortable, still luxurious. A self-stabilizing hexapod with six hydraulic cylinders movements in pitch and roll are completely compensated for resulting in a completely level upper deck. Then a secondary system of gyroscopes reduces roll in the remainder of the vessel leading to what is promised to be unsurpassed comfort at sea. This ship will allow the world's powerful to literally own a piece of land on water, and luxury superyachts will never be the same.
Subscribe to discover the best kept secrets in your city