Photo Credit: Lisa Romerein
Hotel Casa Del Mar's Terrazza restaurant has one of the best ocean views you'll find in Los Angeles, but this newly renovated cafe and lounge isn't just a charming place to sit serenely by the sea: it's also a great location to indulge in delightful small bites and great wine.
After it's recent facelift, Terraza  (which is an entirely new dining concept for the hotel) has a distinctly Mediterranean feel. Gone is the dark and antique lounge: in its place you'll find green and blue terrazzo atop colorful ocean-hued Spanish ceramic floor tiles. Adding to the al fresco ambiance are Christian Chaize's 'Praia Piquinia' photographs, forged blown glass pendant lights and blue glass sconces from Murano, Italy.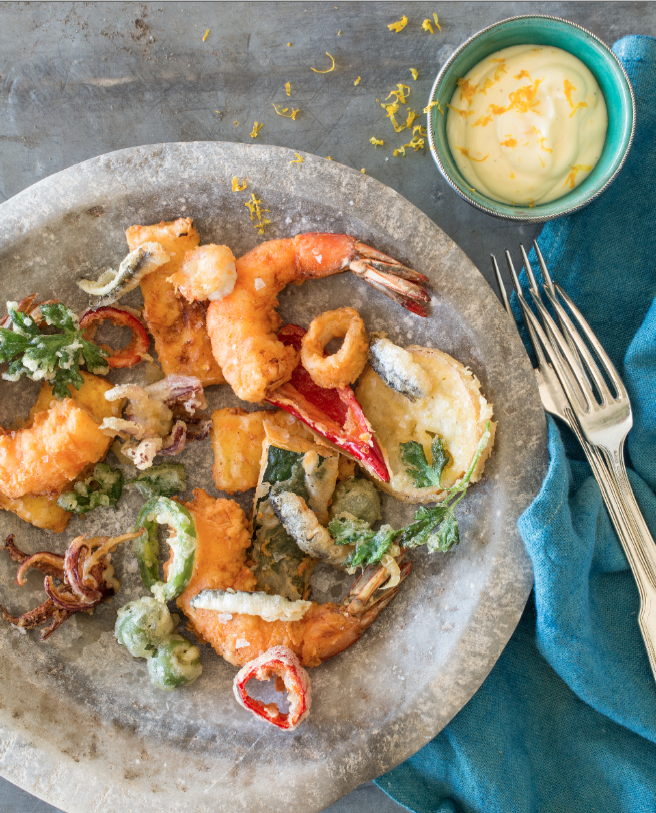 Photo Credit: Terrazza
As you wait for the real magic to happen—the eatery's sunset view is awe-inspiring—indulge in Santa Monica seafood from Chef Sven Mede, a man who has worked with some of the greatest chefs in the world including Charlie Trotter, Bradley Ogden and Michael Mina). 
Meade's menu draws inspiration from the Italian and Spanish coastlines with influences from local California ingredients. Make sure to try a sampling of fresh sashimi, delectable mussels with a heady essence of saffron, garlic and basil and Maine lobster crudo with black truffle, green apple and California caviar.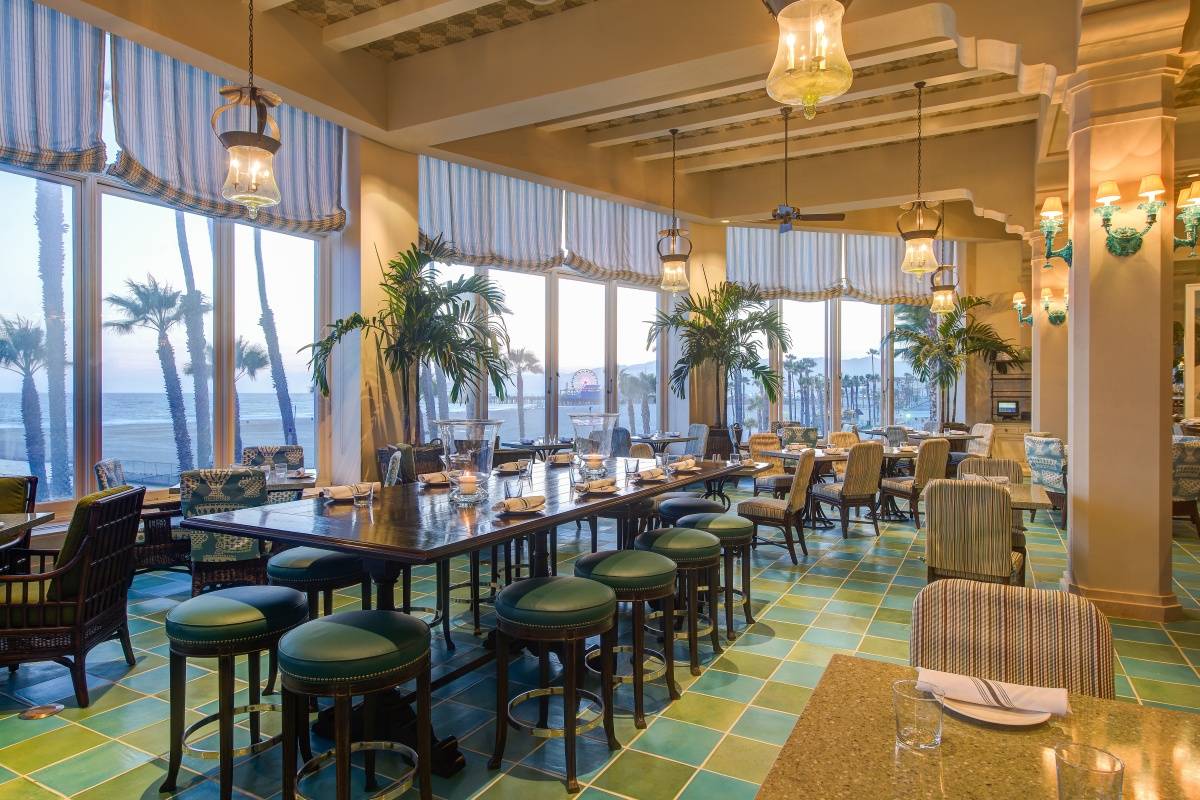 Photo Credit: Alen Lin
It's impossible to mention Terrazza without discussing its absolutely amazing craft cocktail menu. We're sold on the Pisco Rose, a refreshing blend of St. Germain elderflower liqueur, pisco porton, raspberries, lemon, agave and sparkling wine, and the fan favorite Blackberry Smash: Woodford Reserve bourbon, fresh lime juice, blackberries, sage and mezcal mist.
The wine list is also fairly incredible, as is its new "Women in Wine" initiative: a focus on influential female vintners from around the world such as Sophie Lurton of Chateau Bouscaut, Pauline Lhote of Chandon and Julianne Laks of Cakebread Cellars. You can make sure we'll cap our summer (and start our fall) with the series' final dinner celebrating Kathryn Hall of Hall and Walt vineyards this September. We strongly advise you join, too.
Like Haute Living Los Angeles? Join our Facebook page or follow us on Twitter @HauteLivingMag.
Lobster Crudo
Lobster Crudo
Photo Credit: Terrazza
Lobster Panini
Lobster Panini
Photo Credit: Terrazza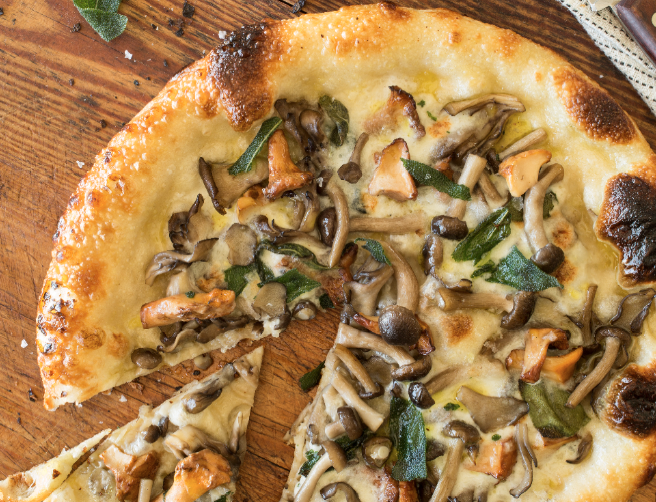 Terrazza Funghi Pizza - Courtesy of Terrazza
Terrazza Funghi Pizza
Photo Credit: Terrazza.
Terrazza Bucatini Pomodoro 2 - Courtesy of Terrazza.tif
Terrazza Bucatini Pomodoro
Photo Credit: Terrazza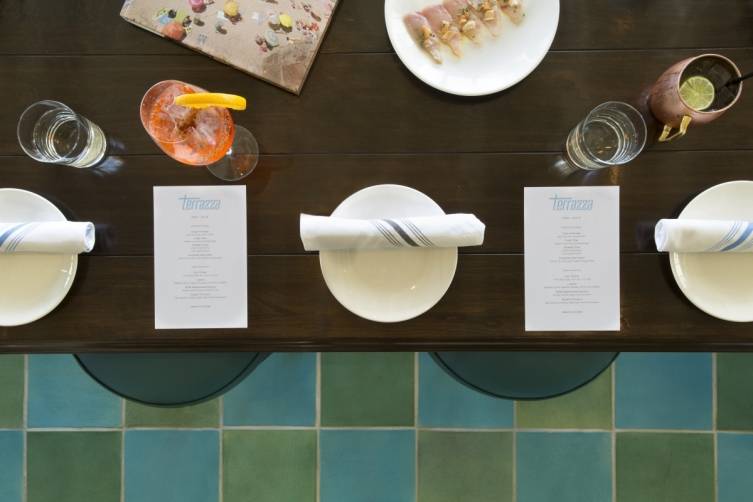 Terrazza Table and Tilework - Photo Credit Lisa Romerein
Terrazza Table and Tilework
Photo Credit: Lisa Romerein
Tazza di Vita - Photo Courtesy of Hotel Casa del Mar
Tazza di Vita
Photo Credit: Hotel Casa del Mar
Terrazza Fixtures - Photo Credit Lisa Romerein JPG
Terrazza Fixtures
Photo Credit: Lisa Romerein
Terrazza Interior - Christian Chaize Photo - Photo Credit Lisa Romerein
Terrazza Interior
Photo Credit: Christian-Chaize