Actor Anthony Anderson, star of the upcoming shows Black-ish on ABC and Food Network's Eating America, joined Chicken Soup for the Soul at The Foundation Room in Mandalay Bay to celebrate the launch of its newest titles, Chicken Soup for the Soul: The Dog Did What? and Chicken Soup for the Soul: The Cat Did What? by Amy Newmark.
Anderson greeted guests as he arrived to the party, cracking jokes while making his way to a VIP (Very Important Pet Lovers) "green grass" carpet. He posed for photos with excited fans as well as Chicken Soup for the Soul executives. Anderson and Newmark stopped to chat about their collaboration on an upcoming Chicken Soup for the Soul book that will spotlight the power of forgiveness. He mentioned that he will not only write the foreword but also help gather the heart-warming stories for which the brand is renowned and write his own anecdotal piece.
Anderson stopped for a special photo with Staff Sergeant Michael Malarsie and his service dog Xxon. The duo has been selected to represent the Chicken Soup for the Soul sponsored "Guide & Hearing Dog" category at The American Humane Association Hero Dog Awards on September 27. After being blinded and wounded in combat, Sergeant Malarsie met Xxon who helped him return to work as the only blind Airman serving active duty in the Air Force. Anderson took the time to thank them for their service and congratulate them on the nomination.
The event also commemorated the company's participation at SuperZoo 2014, showcasing the brand's signature pet food line. As guests mixed, mingled and took in The Foundation Room's unrivaled view of the Las Vegas Strip, they enjoyed "Barktinis" and gourmet fare created with Chicken Soup for the Soul's delectable line of soups and sauces.
Chicken Soup for the Soul Pet CEO Chris Mitchell spoke about the brand's current projects including an upcoming feature film and a new TV show titled, Chicken Soup for the Soul: Food & Family. The show will air on PBS beginning August 9.
"Chicken Soup for the Soul is about sharing happiness, inspiration and wellness," said Newmark. "Whether it's our books, pet food line or other exciting projects, we incorporate these values into everything we do."
Closing out the festivities, Anderson and Newmark took time to sign copies of the new books and chat with attendees. Chicken Soup for the Soul: The Dog Did What? and Chicken Soup for the Soul: The Cat Did What? can be pre-ordered at your favorite bookseller and available in stores Aug. 19.
Click on the photos below to enlarge. Like Haute Living Las Vegas? Join our Facebook page or follow us on Twitter. Want Haute Living Las Vegas delivered to your in box once a week? Sign up for our newsletter.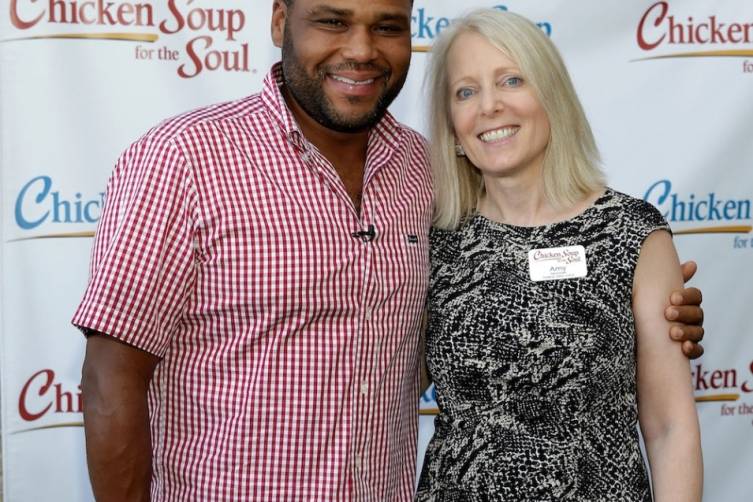 Anthony Anderson and Chicken Soup for the Soul Author Amy Newmark at book launch Las Vegas, 7.23.14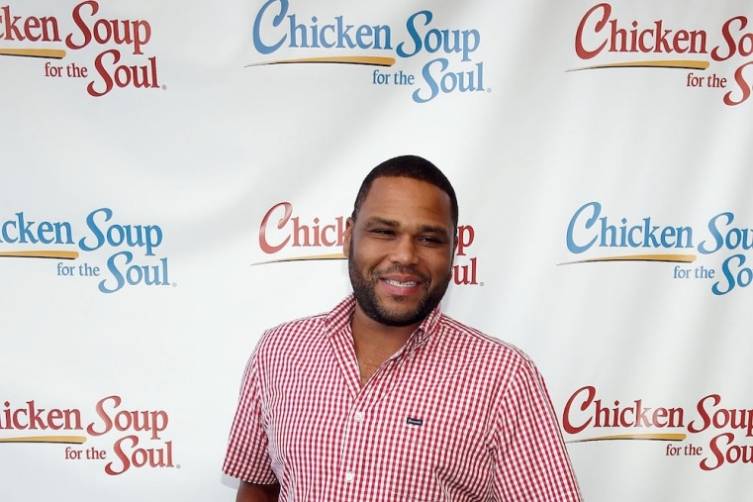 Anthony Anderson poses at Chicken Soup for the Soul's book launch, Las Vegas, 7.23.14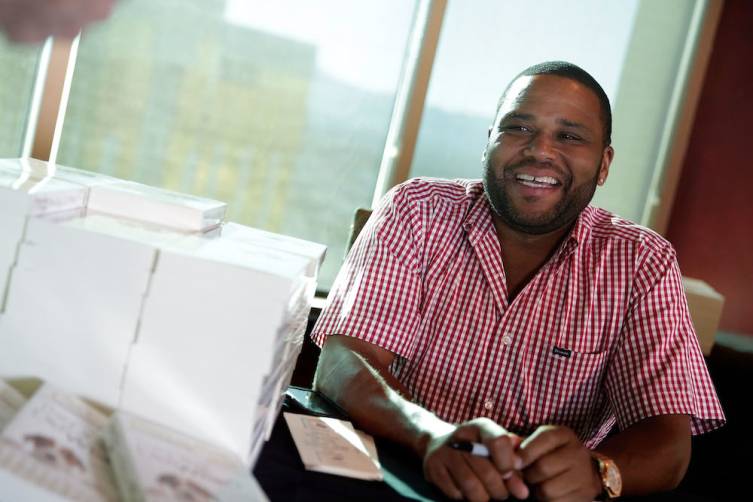 Actor Anthony Anderson Joins Chicken Soup For The Soul To Celebrate Its Latest Book Titles, Pet Food Line And More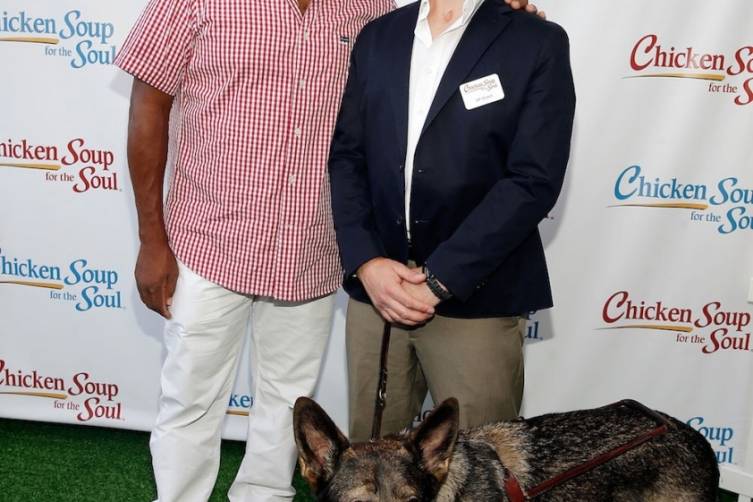 Anthony Anderson with Sergeant Michael Malarsie & Xxon at Chicken Soup for the Soul's book launch, Las Vegas, 7.23.14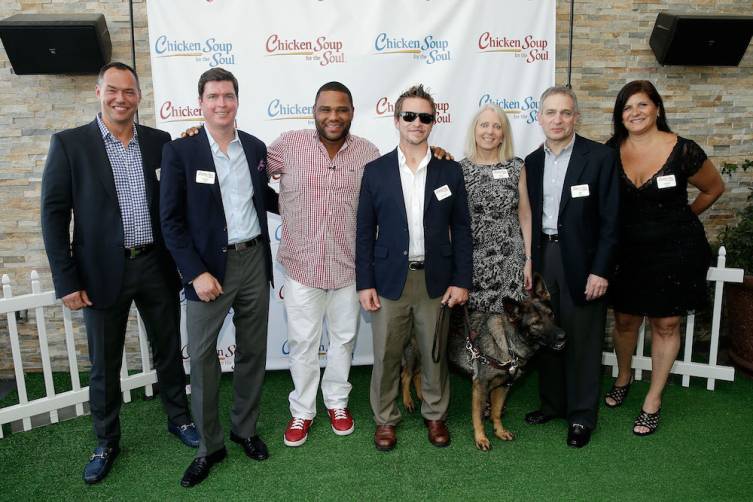 Actor Anthony Anderson Joins Chicken Soup For The Soul To Celebrate Its Latest Book Titles, Pet Food Line And More