Who says technology can't be chic? Living on-the-go and constantly jet setting requires a handful of electronic essentials so Haute Living has rounded up six of the must-have tech accessories for your next vacation or online shopping spree.
1. Proenza Schouler PS1 Small iPad Case
Take your iPad (and emails, games, and more pictures) anywhere with this stylish case from Proenza Schouler ($479). Designed with gunmetal hardware and smoke vegetable-dyed lambskin, this neutral iPad case can easily double as a clutch once you have closed your apps and made your dinner reservations.
2. Limited Edition Valentino and Mophie powerstation 
Don't worry about your electronics dying because this ultra-cool and ultra-lightweight battery from Mophie and Valentino will power your USB-compatible devices at lightning speed ($349). This elegant and functional collaboration is available for a limited time only so pick up one of these 500 chic batteries today.
3. Smythson Panama Camera Case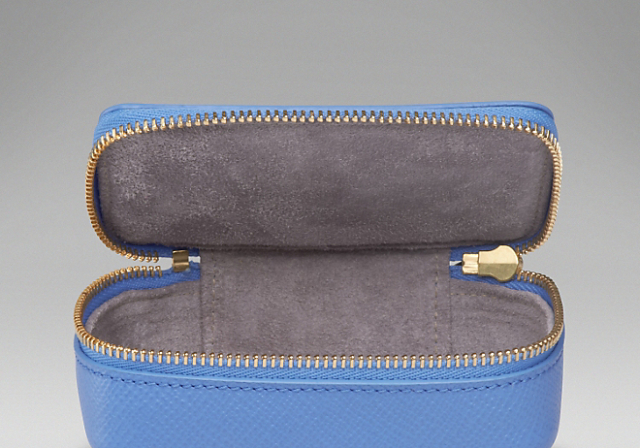 Store your camera in Smythson's plush and practical case when you are not busy snapping pictures ($210). Your memories will surely be in good hands with this soft suede lining and durable calf leather exterior.
4. Ari D. Norman Sterling Silver USB Key Ring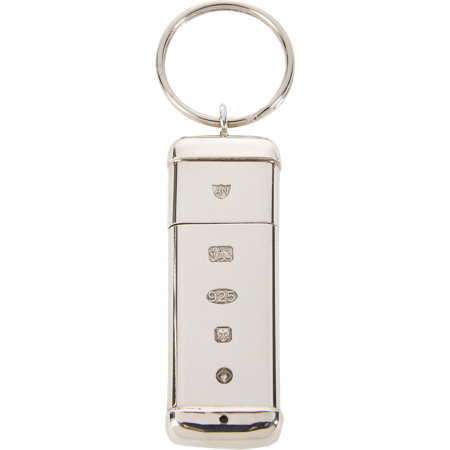 Gone are the days of boring and standard USB devices. Thanks to Ari D. Norman's polished sterling silver key ring, you can now save files in style ($219). With 8GB of space and a classic silver finish, we have a feeling this small device will last you a long time.
5. Burberry London Leather iPhone 5/5S Case
Switch things up a bit and slip your iPhone 5 into a brand new Burberry case that comes with a card slot for added convenience ($215). Available in colors like bright viola, pomegranate pink, and aqua green, this little leather number screams summer and style.
6. Happy Plugs 18 Carat Gold Headphones
Say goodbye to your standard headphones and say hello to 18-karat gold headphones from the Swedish design brand, Happy Plugs ($14,500). That's right—now you can plug in your music to solid gold earbuds and take luxury to a whole new level. You can thank us later.