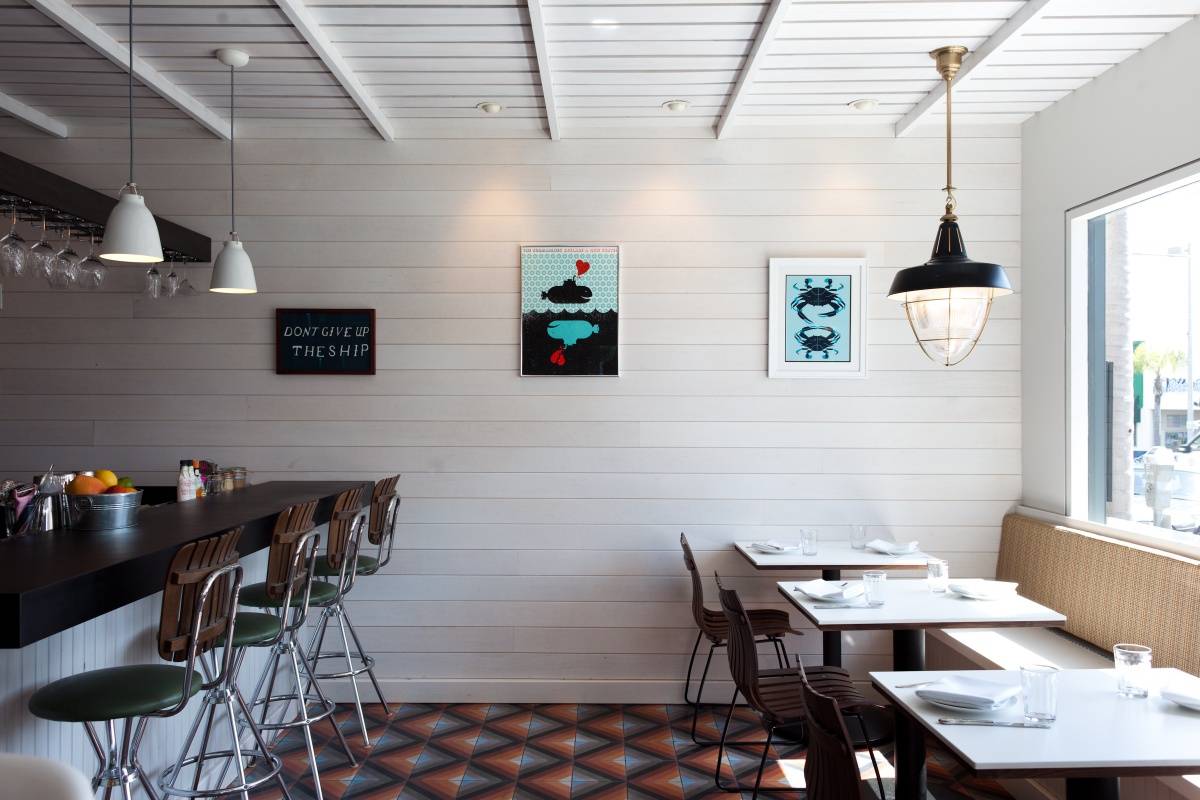 Pardon our pun, but Fishing With Dynamite will put an explosion of flavor in your mouth. It's out of this world. Can you tell we're fans?
The Manhattan Beach-based eatery opened with a bang this past April just two doors down from James Beard nominated chef David LeFevre's other delectable eatery, M.B. Post.
Our first tip is to book in advance. Due to the restaurant's popularity and space — it only seats 36 at capacity — you'll be waiting for a long time to get reservations (4 months!). But it's worth it, trust us.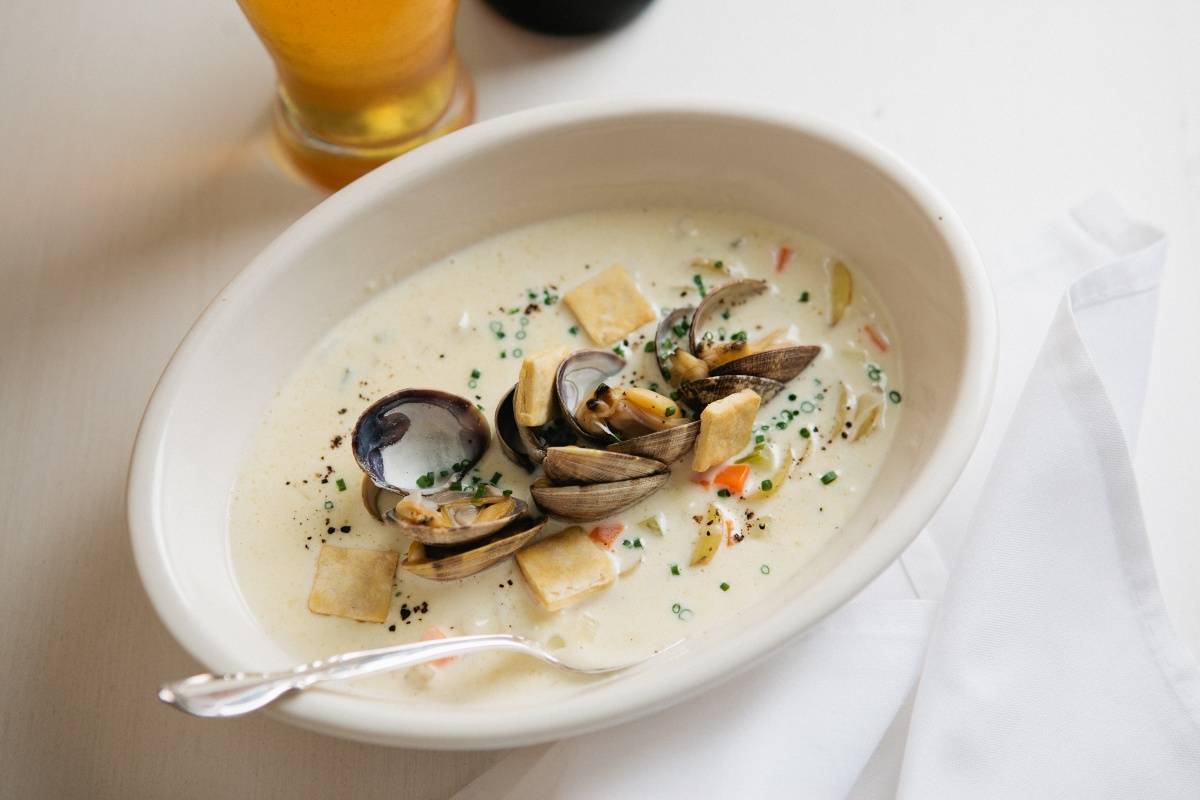 As the name implies, Fishing With Dynamite serves seafood. 2006 Los Angles Rising Star Chef LeFevre has created a menu that pays homage to his past fishing on Virginia's Eastern Shore as well as New England-style seafood and his own past experience running the kitchen at LA's storied Water Grill.
The menu is divided into clever columns: Oysters, Raw Bar, Platters, Old School, New School and After School.
The first three are fairly self explanatory we should think, housing a variety of North American delicacies like Kumamoto oysters from Willapa Bay, Wash., the best jumbo shrimp we've ever tasted and the mouth watering Peruvian scallops.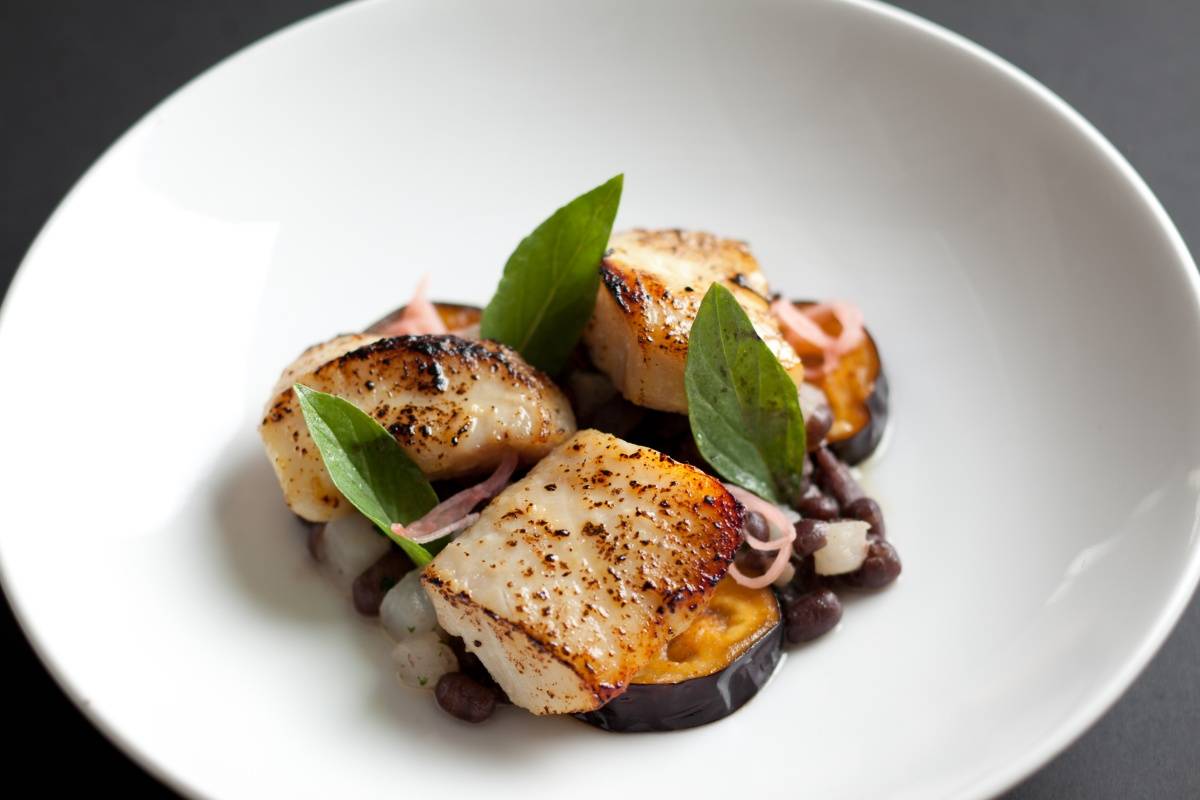 The Old School refers to classic seafood dishes. Those you must try include the Maryland Crab Cake, prepared with in-house dill pickles and whole grain remoulade and Chef David's Mom's Cape Cod Squash Rolls, a dish from LeFevre's personal past that his mother would only serve at Thanksgiving and which he now offers to you year-round.
New School includes modern fare, which is equally amazing. We gasped with delight (literally) after partaking in the Black Miso Cod, delicately prepared with Japanese egglplant, adzuki beans, ginger and thai basil as well as the perfect Spicy Albacore Tuna Tartare with shrimp chips and Asian pear; you should also order the diver scallops and Hamachi with ponzu and avocado.
After School, of course, hits your sweet spot: this is dessert, folks. Of the three on offer, we tried the key lime pie and pretzel and chocolate bread pudding with caramel sauce. Both were decadent delights, though the third option — maple pudding with buffalo trace bourbon and candied pecans — had the table next to us closing their eyes in ecstasy.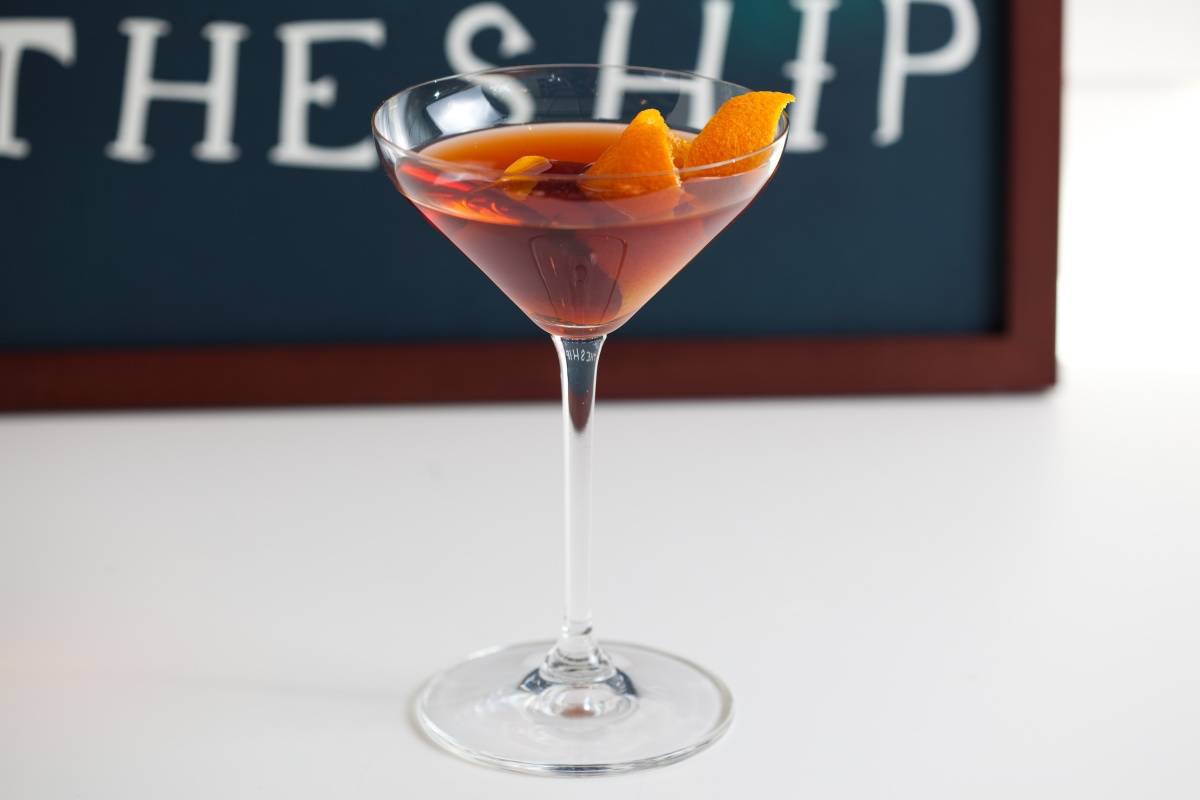 We should also note that Fishing With Dynamite has an innovative cocktail list and a fair amount of wine options on par with the menu at M.B. Post. We tried Innocents Abroad — a sparkling confection of starr, passionfruit, lavender and Thai basil and heavily considered ordering Through the Looking glass, an ode to Alice in Wonderland, as it's made with an ingredient called "jabberwok".
In addition to the fabulous fare served at Fishing With Dynamite, it's a fun atmosphere. The staff is knowledgeable, the music is fun and the vibe is cool. As Chef David himself told us "It's like a party in my apartment!"
There's truth to that statement, though instead of bowls of stale cheesy puffs and salted peanuts, you'll be enjoying one of the best meals of your life at this particular party.
Exterior - Credit Rick Poon
Rick Poon
Exterior - Credit Rick Poon (2)
Rick Poon
Through the Looking Glass - Credit Rick Poon
Rick Poon
Key Lime Pie- Credit Rick Poon
Rick Poon
Miso Cod - Credit Rick Poon
Rick Poon
Octopus - Credit Rick Poon
Rick Poon
Tuna Tartar - Credit Rick Poon
Rick Poon
Crab Cakes - Credit Rick Poon
Rick Poon
Seafood Tower - Credit Rick Poon
Rick Poon
Like Haute Living Los Angeles? Join our Facebook page or follow us on Twitter @HauteLivingMag Want Haute Living Los Angeles delivered to your inbox once a week? Sign up for our newsletter.
Subscribe to discover the best kept secrets in your city