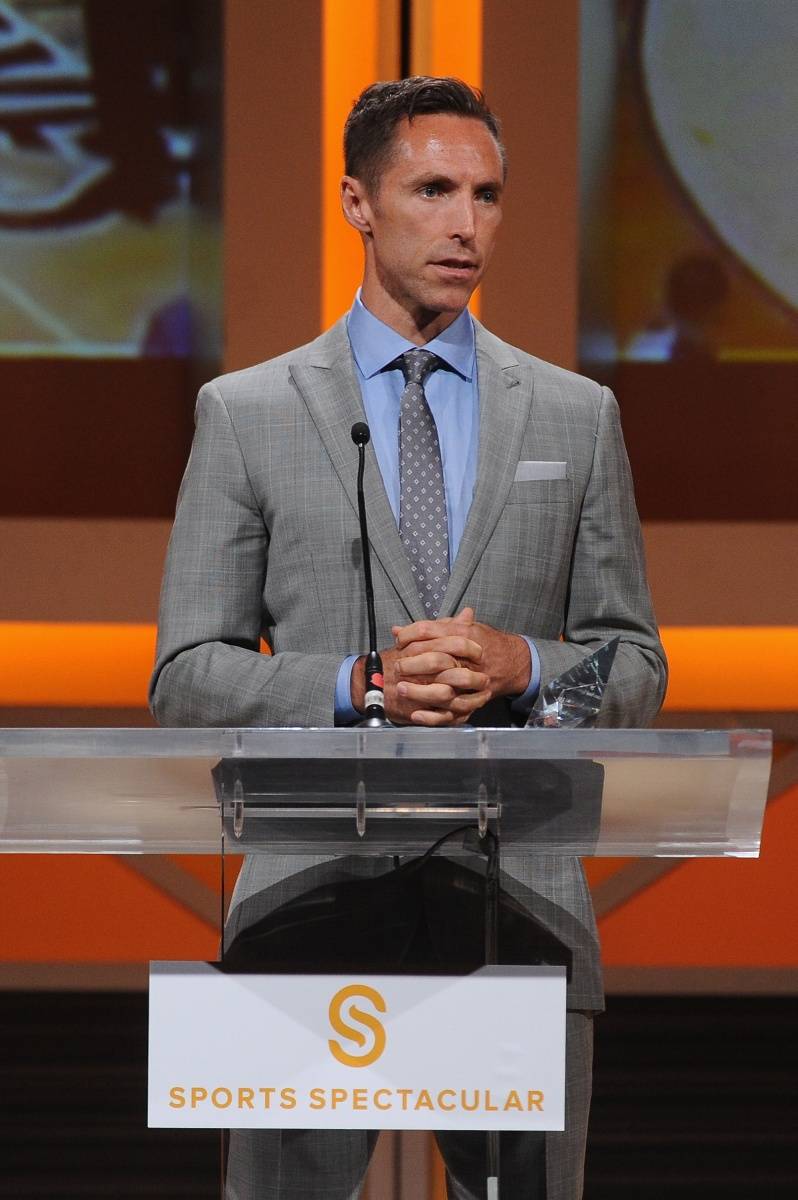 It was a spectacular evening for athletes on May 18th, as Sports Spectacular presented its 29th Anniversary Gala and honored the likes of Dana White and Steve Nash. 
The annual event brings together some of the biggest names in sports and entertainment, partnering the Sports Spectacular organization with top athletes and world-class health professionals to improve lives through research, prevention and education. This year's event benefited the new Sports Spectacular Health & Wellness Center at Cedars-Sinai with a mission to combat diabetes and obesity by funding new medical research and encouraging healthy eating and exercise.  
UFC President White was presented with the Visionary Award by Olivia Munn, an award which is given to an individual who has changed the landscape of the sports world.
LA Lakers star Nash was honored with the Spirit Award, which he received from Grey's Anatomy actor Jesse Williams. The award was presented to Nash to highlight his many philanthropic efforts in the Los Angeles community.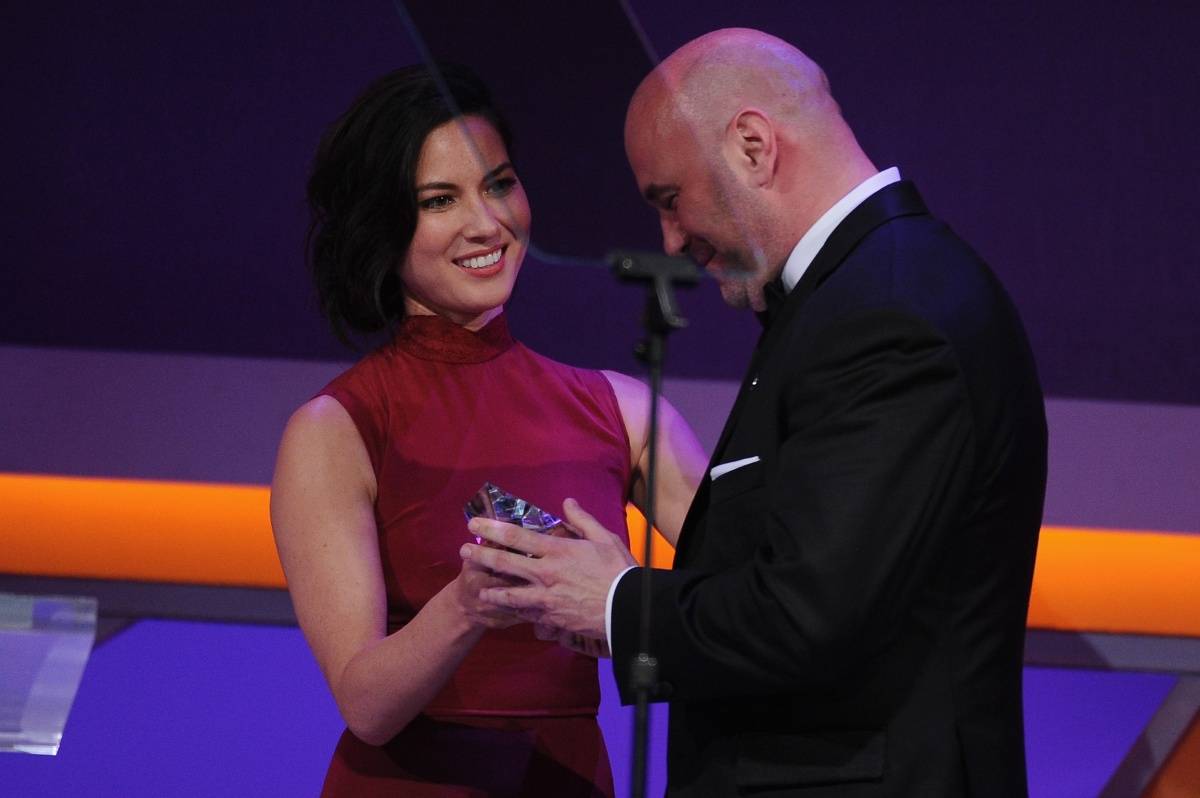 Other award winners included Russell Wilson with the Team of the Year Award, which he accepted on behalf of his team, the Seattle Seahawks, Tony Gonzalez with the Lifetime Achievement Award and Cedar Sinai's Kevin Neustadt with the Leadership Award.
Sean Hayes gave the opening remarks, welcoming the crowd and kicking off the evening's festivities, while Kevin Frazier, Jim Hill and John Salley once again hosted this year's ceremony which also included more than 1,800 prominent sports figures, entertainers, and business, civic and community leaders all on hand to support and celebrate the charitable contributions made by their peers and the event's honorees.
Additional attendees included Plaxico Burress, Jordan Crawford, Baron Davis, Doug Ellin, Kenny Florian, Tony Horton, Chuck Liddell, Metta World Peace, Willis McGahee, Golden Tate, Alan Thicke and Walter Thurmond.

Dana White personally contributed $50,000 to the organization, while adding the UFC would pledge an additional sum of $25,000.
Actress Olivia Munn backstage at the 2014 Sports Spectacular Gala (Mark Davis,Getty Images)
Getty Images for Sports Spectacular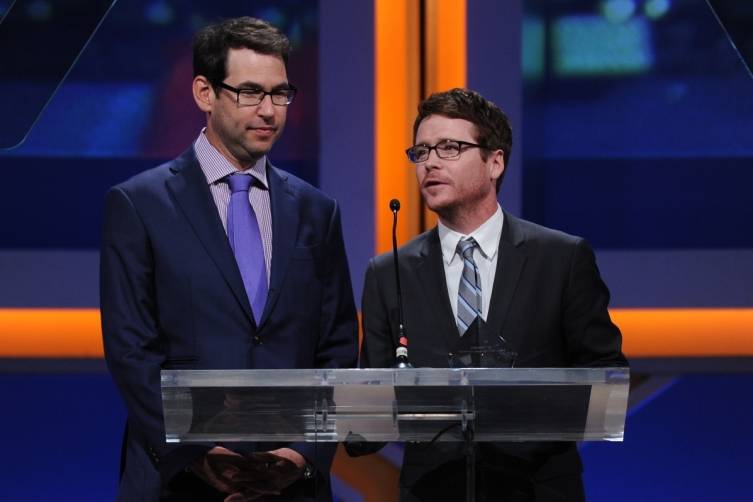 Writer Doug Ellin and actor Kevin Connolly on stage at the 2014 Sports Spectacular Gala (Alberto E. Rodriguez,Getty Images)
Getty Images for Sports Spectacular
NFL quarterback Russell Wilson attends the 2014 Sports Spectacular Gala at the Hyatt Regency Century Plaza on May 18, 2014
Getty Images for Sports Spectacular
Actor Alan Thicke arrives on the red carpet at the 2014 Sports Spectacular Gala (Alberto E. Rodriguez,Getty Images)
Getty Images for Sports Spectacular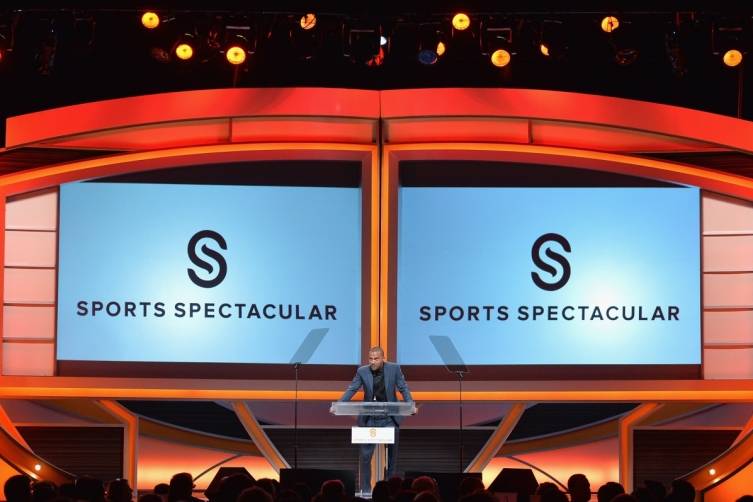 Actor Jesse Williams on stage at the 2014 Sports Spectacular Gala at the Hyatt Regency Century Plaza (Alberto E. Rodriguez,Getty Images)
Getty Images for Sports Spectacular
Actor Sean Hayes on stage at the 2014 Sports Spectacular Gala (Alberto E. Rodriguez,Getty Images)
Getty Images for Sports Spectacular
Actor Tom Arnold arrives on the red carpet at the 2014 Sports Spectacular Gala (Alberto E. Rodriguez,Getty Images)
Getty Images for Sports Spectacular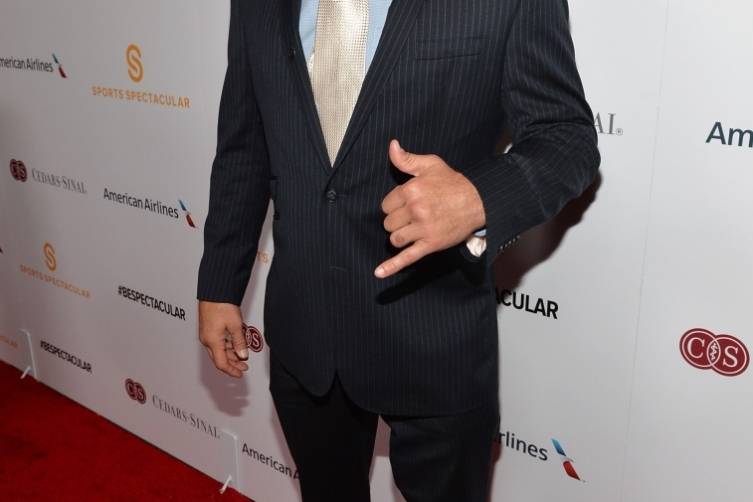 Former MMA fighter Chuck Liddell arrives on the red carpet at the 2014 Sports Spectacular Gala (Alberto E. Rodriguez,Getty Images)
Getty Images for Sports Spectacular
UFC President Dana White poses with the Visionary Award backstage at the 2014 Sports Spectacular Gala (Mark Davis,Getty Images)
Getty Images for Sports Spectacular
Actor Sean Hayes on stage at the 2014 Sports Spectacular Gala (Mark Davis:Getty Images)
Getty Images for Sports Spectacular
NFL quarterback Russell Wilson arrives on the red carpet at the 2014 Sports Spectacular Gala (Alberto E. Rodriguez,Getty Images)
Getty Images for Sports Spectacular