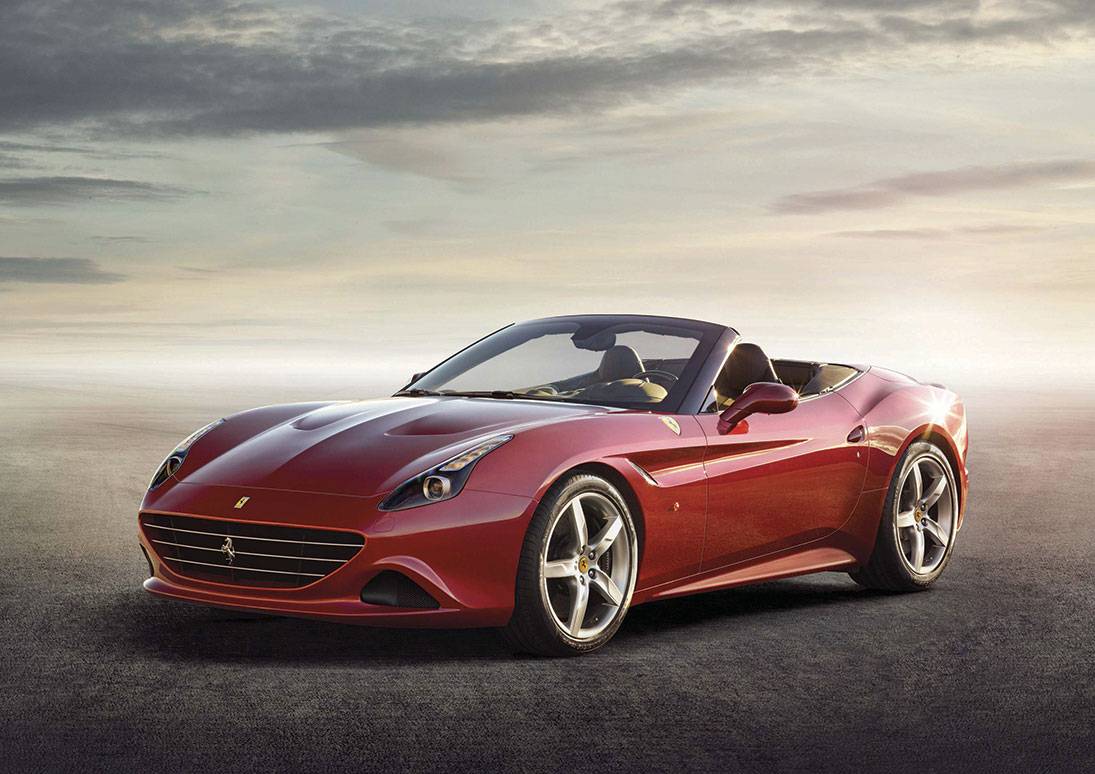 With a new 552 horsepower Turbo V8 engine, retractable hardtop, and the capability of accelerating 0 to 100 km in 3.6 seconds, the new 2015 Ferrari California T is all you could ask for in an Italian sports car. Since the 1950s, this particular model has been the Prancing Horse's finest embodiment of sporty, elegant, and versatile.  Now, however, the new California T adds a radical innovation to that honorable tradition and still retaining the model's highly renowned versatility. The T in its moniker refers, of course, to the development of a new 8-cylinder turbo engine that combines reduced emissions and fuel consumption with exceptional performance underscored by blistering pick-up due to zero turbo lag and a torque curve that adapts to suit each gear change. Equally, the retractable hardtop or RHT transforms the California T from a chic coupé into a sleekly sophisticated spider in a mere 14 seconds. A refined semi-aniline leather-trimmed cabin also offers the modular spaces of the signature 2+ configuration and underscores the car's extraordinary versatility.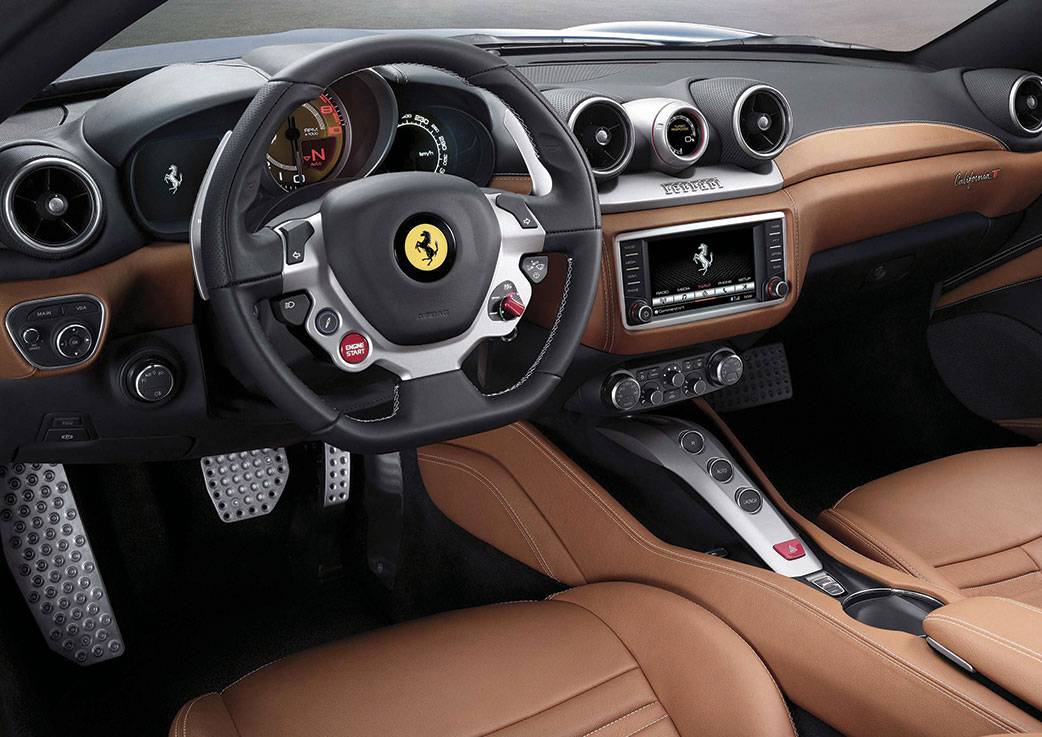 The California's V8 Turbo engine is completely new and offers absolutely superb levels of performance, breath-taking pick-up and an exhilarating soundtrack. It also significantly improves on fuel consumption (-15%) and emissions (250 g/km of CO2) while delivering sublime driving pleasure, thanks to zero turbo lag and the radical re-engineering of the torque curve which increases constantly across the rev range and changes to suit the gear being used (Variable Boost Management).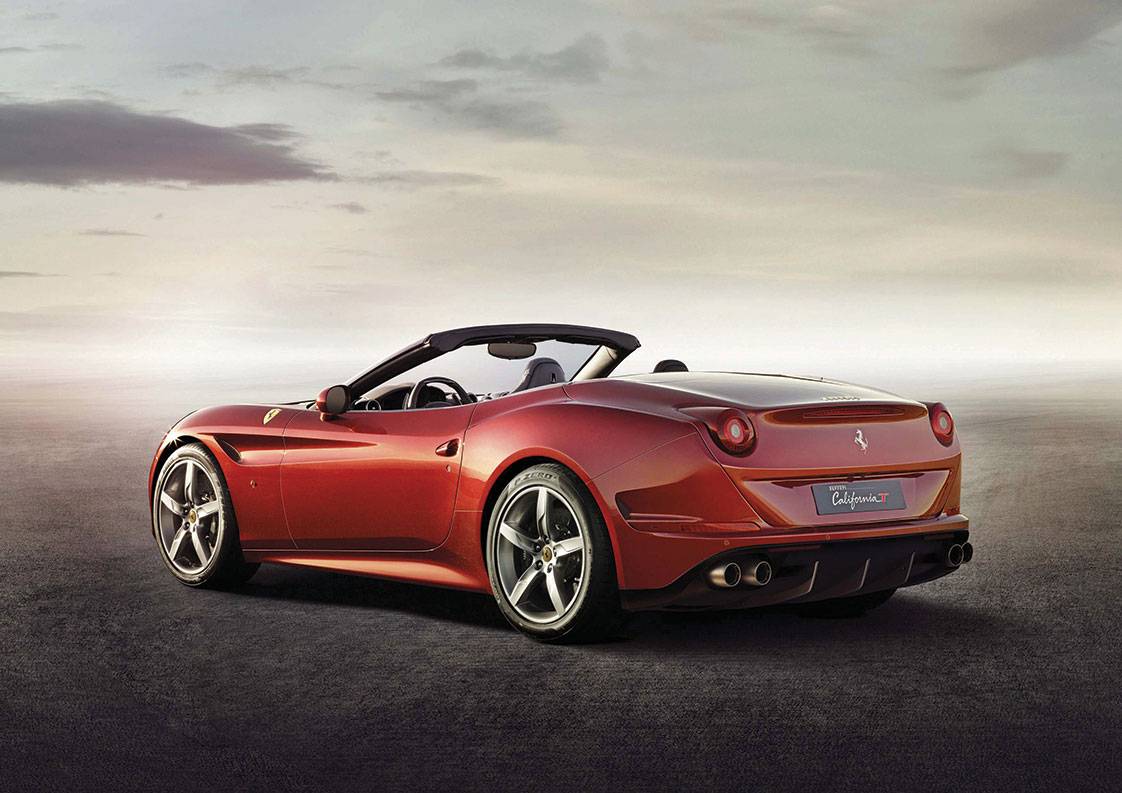 The California T is carrying over the retractable hardtop construction from its predecessor. The convertible California launched in 2008 and leaves behind the ideal blueprint for the all-new model.  Beside the many exterior and interior design changes that have been applied, the new Turbo engine is the technological highlight of the car improving performance and efficiency at the same time. Pricing and production numbers will be announced in the near future. But knowing Ferrari, expect the economic philosophy of supply and demand to stand its ground.