Photography Erik Tomasson
The San Francisco Ballet holds a special place in the hearts of many thanks to the vision of Artistic Director and Principal Choreographer Helgi Tomasson. The Iceland native has spent the past 28 years evolving America's oldest ballet company into one of the world's most innovative dance ensembles, executing both fresh ballets and perfectly presented performances of the classics. But flawless choreography isn't as easy as it looks: Tomasson's schedule is filled with intensive rigors that range from casting to rehearsals to planning world tours. When he's not in work mode, he spends time in San Francisco's Hayes Valley neighborhood and at his home in St. Helena enjoying the finer things in life – a glass of wine, a gourmet dinner and a good mystery read at the end of the day. Before kicking off the 81st repertory season, the 71-year old innovator gives Haute Living a glimpse into his world.
7:30 AM – 10 AM: I'm usually up at this time and eating an English muffin with cheese on one half and peanut butter on the other. I then make my morning coffee with my Nespresso machine. From this time until about 8:30 or 9:00 A.M., I'm usually on the phone to Europe doing ballet business, as this time is ideal for catching colleagues given the time difference.
10 AM – 2:30 PM: I arrive at the Ballet building and I'm either teaching class or I'm in my office dealing with that morning's pressing needs such as casting, which is ever-changing. Company class takes place in the fourth floor studios from 10 – 11:15 A.M. When I'm teaching, I need to be comfortable, and I like to wear logo wear from our Ballet Shop and Freed jazz shoes. Throughout the morning, I'm also doing dancer evaluations, leading rehearsals, meeting with staff, planning for the season and upcoming tours and reviewing or approving Company imagery and videos on my iPad. Since I'm always on the go, I rely on my JS Watch Company watch (made in my native Iceland) to keep me on time; my other watch is a Chroma Swiss.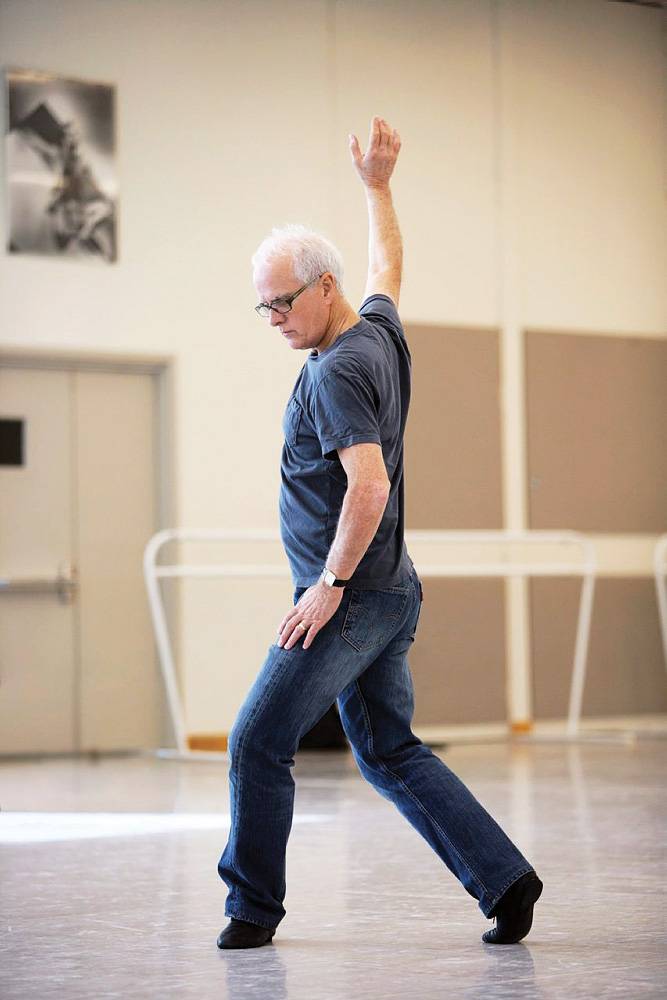 2:30 PM – 3:30 PM: This is the typical lunchtime when we're in season. Because I'm always busy, I usually bring my lunch that I've bought at one of my two favorite markets, Whole Foods or Bryan's. I'm on my feet most of the day, so I try to eat for energy and keep lunch healthy.
6 PM – 10 PM: I'm usually having dinner at this time because I need to be at the War Memorial Opera House to see a performance; I see about ninety percent of the performances in a given season. I'm usually going to see a different cast perform and I like to vary where I sit. Our usual seats are in the boxes, but I often switch things up and stand backstage, in the back of the House or in the top balcony, just to view the performance in a different way. For dinner, I love to walk to restaurants in my Hayes Valley neighborhood like Garibaldi's, Hayes Street Grill or Absinthe. I sometimes bring my own wine to a restaurant, especially when I'm up at my home in St. Helena, but if not, I enjoy a glass of Silver Oak Cabernet or Spottswoode Sauvignon Blanc.
10 PM – 11 PM: Most performances are finished around this time, and sometimes I'll go backstage to give notes or praise to a dancer regarding their particular performance, but other times I just wait until the next day since the dancers are usually eager to get home after a late show.
11 PM: I'm almost always in bed by this time. I love reading and usually have an Icelandic book on my nightstand. I'm so busy that I don't get to read as often as I would like, but sometimes I like a good mystery novel to escape into.
Subscribe to discover the best kept secrets in your city