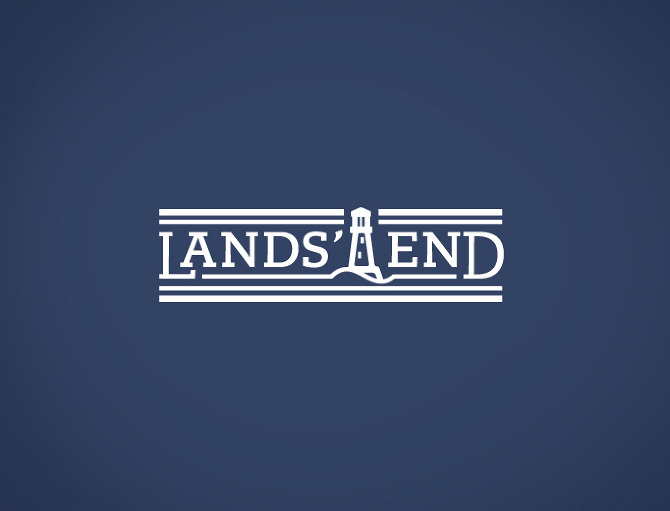 Before I get into this new store and what they're doing, let me just explain how happy I am that I finally found out the story behind the misplaced apostrophe in Lands' End. Apparently the mistake was on the very first sign, they didn't have the money at the time to change it so they just decide to keep it like that. Now they have more than enough to change it, but it's a part of who they are and this November, Lands' End will open their first standalone store within a shopping mall, in the western Chicago suburbs. To celebrate the grand opening of the company's Yorktown Center Mall store, located in Lombard, Ill., and support the local community, Lands' End is hosting a special Grand Opening Charity Shopping Event at the location on Friday, November 15, 2013 from 6 p.m. to 9 p.m.  Proceeds from sales made during the event will be donated to the Glen Ellyn Food Pantry—serving Glen Ellyn, Lombard and surrounding communities.
The Yorktown Center Mall store officially opens to the public on November 15, 2013 at 10 a.m., marking the first ever full-price Lands' End store outside of Madison, Wis. The company opens the doors on the new location in their milestone 50th anniversary year, bringing Lands' End's signature customer service and high-quality merchandise, with iconic collections and designs at affordable retail prices to the Yorktown community.
"We are excited to open the doors to our first individual location in Illinois offering classic apparel staples along with fresh trends to the local community," said Megan Whittow Lands' End Yorktown Center Mall Store Manager.  "Additionally, Lands' End is proud to share the celebration with the Glen Ellyn Food Pantry to help provide holiday meals to families in the surrounding area."
For each sale made during Lands' End's Grand Opening Event at the Yorktown Center Mall store location only, the store will donate $50 to the Glen Ellyn Food Pantry for a Thanksgiving Food Box meal – with a goal to raise funds to feed 100 families. The Glen Ellyn Food Pantry is an ecumenical endeavor of Glen Ellyn churches who cooperate in providing food and volunteers to serve people in need who reside in Glen Ellyn, Wheaton, Lombard, Carol Stream, Lisle, and Glendale Heights.
Via Lands' End
Subscribe to discover the best kept secrets in your city