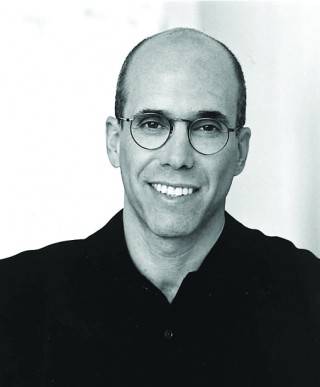 Jeffrey Katzenberg has been dubbed the "Personality of the Year".
The Dreamworks Animation CEO was named MIPCOM's Personality of the Year at a ceremony held at the Carlton hotel in Cannes this week.
Stars such as Ben Stiller, Steven Spielberg, Alec Baldwin, Angelina Jolie, Eddie Murphy, Dustin Hoffman, Jack Black and Jerry Seinfeld paid tribute to the CEO before he took to the stage for a speech of his own.
"I have to admit that when I was told I would be receiving this award I had to do a bit of double take because I'm actually not used to being recognized or honored for my personality. A few things that I've been called: impatient, abrasive, aggressive, obsessive, grandiose, pushy, relentless, egotistical, brash, maniacal — and that's just a few," he joked.
MIPCOM is a TV and entertainment market event for co-producing, buying, selling, financing and distributing entertainment content.
To Read More on This Haute 100-Lister, Click Here 
To see the full Los Angeles list, click here.
Like Haute Living Los Angeles? Join our Facebook page or follow us on Twitter @HauteLivingMag.