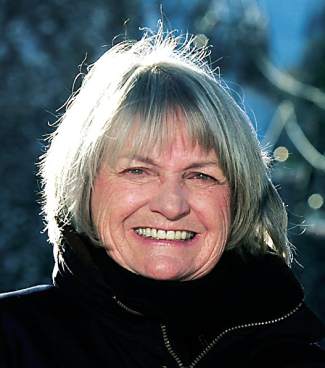 More than 450 people gathered for a memorial service to honor former mayor Helen Klanderud at St. Mary Catholic Church on Wednesday morning in Aspen. In addition to her service on city council from 2001 to 2007, she was remembered as a mother, mentor, friend, philanthropist and leader. She died Thursday at age 76 due to complications from a stroke.
Father James Hilton recalled that her presence in the town changed Aspen after her arrival in 1971. A show of hands from the majority of those in attendance demonstrated just how many people's work, organizations and lives she affected. From the numerous boards on which she served, to her years as mayor and a county commissioner, Klanderud was an advocate for businesses and several nonprofits, including The Right Door, Aspen Homeless Shelter and the Aspen Counseling Center.
Klanderud is survived by Kurt Klanderud, Erik Klanderud and Kaela Moontree. A fourth child, Soren Klanderud, preceded her in death.
After the service, Klanderud was buried in Red Butte Cemetery and hundreds met at the Hotel Jerome to celebrate and honor her legacy.