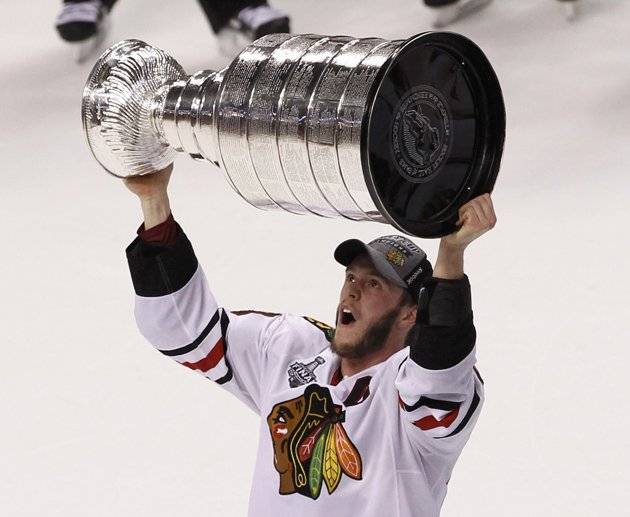 It's with great pleasure that I congratulate the Chicago Blackhawks on winning the Stanley Cup and bringing another championship to the city. And what a way to win, the Blackhawks were down 2-1 in the final period before scoring 2 goals in 17.7 seconds with less than two minutes to go in regulation. This was a remarkable feat considering the amount of times hockey teams go a whole game without scoring at all.
The Blackhawks literally snatched victory away from the Bruins who were a couple minutes away from winning it all, demoralizing them and their fans in less time than it takes a single commercial to air. If you got up to run to the bathroom you would have missed this stunning display of greatness brought about by the sheer will to win by the Blackhawks. What makes me even more proud of this team is that they were the last team to bring a championship to Chicago (2010), before these last two championships by the Hawks, the last time a Chicago team won it all was in 2005 when Ozzie Guillen's White Sox won the World Series.
There is so much excitement surrounding this win that just hours after winning it the Cup is already being paraded around the city. The team was greeted at O'Hare with a water cannon salute from about a dozen fire trucks as they stepped off the plane. The party has been non-stop since the win with team members even showing up at The Scout Bar in the South Loop amongst cheering fans. If you saw the images of fans pouring into the streets then you understand just how much of a frenzy the city is in, and I doubt it's going to end anytime soon. So enjoy the moment Chicago and once again, congratulations to the 2013 Stanley Cup Champs!