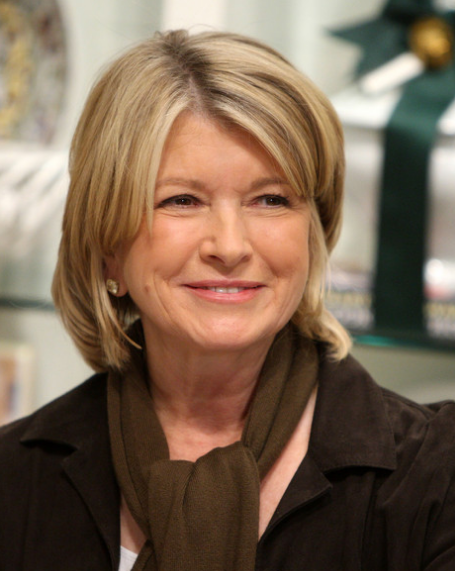 Martha Stewart may be the Queen of "Do It Yourself" projects, but the 71-year-old media mogul needs a little help when it comes to dating.
"I'd like to have breakfast with somebody," she revealed during an interview on TODAY. "I'd like to go to bed with somebody. Sleep with somebody."
The domestic goddess said she previously tried to created a profile on Match.com, but had trouble filling out her application. "I started to laugh halfway down the page. It was, like, impossible," she quipped. But Stewart did manage to fill out the section describing the type of person she'd like to date.
"I put out 'youngish,'" she said, adding that she wasn't looking for a specific age range, simply someone active. "Energetic, outdoorish, really smart," she continued.
Despite her first failed online attempt, Stewart said that she's ready to give it another shot and said that she'd even use her real name and photograph. But Match.com's chief executive, Sam Yagan, cautioned against doing so. "I think it would be distracting to those initial conversations you have where everyone is going to be about talking to Martha, as opposed to really getting to know the person first."
Subscribe to discover the best kept secrets in your city